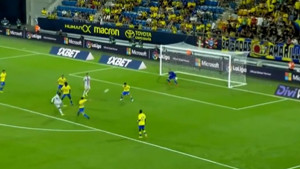 Naime, igrači više ne dobivaju bonuse ako su povrijeđeni ili ako nemaju 50% odigranih službenih utakmica u takmičarskom kalendaru.
Katalonci se mijenjaju u hodu, nakon što su se zadnjih sezona dosta zafrkavali, s fudbalerima poput Ousmanea Dembelea ili Samuela Umtitija koji su imali bonuse za osvojene naslove i postignute golove, ali su bili više povrijeđeni. 
Reklama – nastavite čitati ispod oglasa
Dakle, od ove sezone bonusi za trofeje ili lična postignuća u Barceloni se isplaćuju samo ako igrač odigrabarem 50% utakmica, bez obzira je li povrijeđen ili ne.
Ako je igrač povrijeđen, to je njegov gubitak i utječe na konačni postotak bonusa na kraju sezone. Prošle sezone u Barceloni je bilo igrača koji su bili na raspolaganju za devet službenih utakmica (cijele sezone), igrali su u pet utakmica i dobili bonus u ugovoru.
Ousmane Dembele već ima ovu klauzulu u svom ugovoru, prenosi Marca. Možda je to razlog zašto se francuski nogometaš ne izlaže toliko često povredama i spreman je za Barcelonu?
Reklama – nastavite čitati ispod oglasa
Dakle, sada će igrači imati sve razloge da izbjegnu ozbiljne udarce ako žele dobiti pozamašne bonuse.
Samuel Umtiti ljetos je posuđen Lecceu, novom članu Serije A, odakle pokušava obnoviti karijeru, nakon tri loše sezone u Barceloni, uz kolosalnu platu – 20 miliona eura godišnje.
Za razliku od njega, njegov sunarodnjak Dembele igra sjajno ove sezone i jedna je od glavnih uzdanica Barcelone u borbi za trofeje.