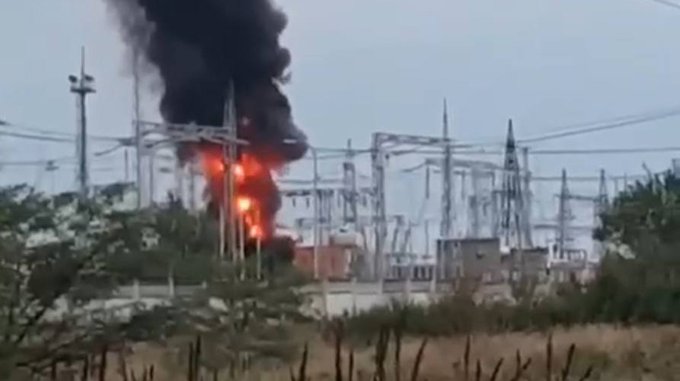 [{"img":"\/img\/vijesti\/2022\/08\/fapahzkwqaai7kc.jpg","full":"\/img\/vijesti\/2022\/08\/fapahzkwqaai7kc.jpg","caption":"","bg":"a6b5cb"},{"img":"\/img\/vijesti\/2022\/08\/fapkcnrx0aikfch.jpg","full":"\/img\/vijesti\/2022\/08\/fapkcnrx0aikfch.jpg","caption":"","bg":"afc7d1″},{"img":"\/img\/vijesti\/2022\/08\/faqgixexoaerzqe.png","full":"\/img\/vijesti\/2022\/08\/faqgixexoaerzqe.png","caption":"","bg":"645f5a"},{"img":"\/img\/vijesti\/2022\/08\/faqtuk_wqaaull_.jpg","full":"\/img\/vijesti\/2022\/08\/faqtuk_wqaaull_.jpg","caption":"","bg":"25281c"},{"img":"\/img\/vijesti\/2022\/08\/faqvfygxoaeknei.jpg","full":"\/img\/vijesti\/2022\/08\/faqvfygxoaeknei.jpg","caption":"","bg":"324338″}]
10.35 Ruski ministar odbrane Sergej Šojgu izjavio je danas da Rusija nema potrebe koristiti nuklearno oružje u Ukrajini.
Tokom govora na Moskovskoj međunarodnoj sigurnosnoj konferenciji ustvrdio je da Sjedinjene Države i Britanija planiraju ukrajinske vojne operacije te da je NATO "nekoliko puta" povećao svoje trupe u istočnoj i srednjoj Europi, prenosi Reuters.
Šojgu je dodao da AUKUS blok Australije, Velike Britanije i SAD-a ima potencijal da se razvije u "političko-vojni savez".
10.15 Eksplozije na Krimu: okupatori bježe iz Džankoja – oko 2.000 ljudi već je evakuirano, javlja Ukrainska pravda.
09.30 U Latviji je počelo prikupljanje sredstava za novi "Bayraktar" za Ukrajinu, javlja Evropska pravda.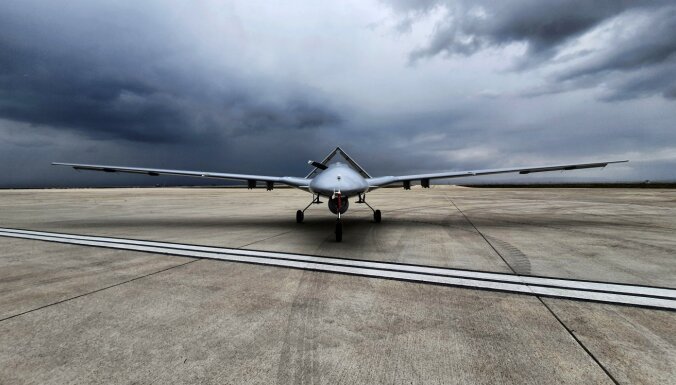 08.30 Rusi raketirali Kramatorsk, u regiji Herson bore se na oslobođenim teritorijima, javlja Glavni stožer ukrajinske vojske.
08.00 Ukrajinski predsjednik Volodimir Zelenski je smijenio ili rekonstruirao čelnike sigurnosnih službi četiri regionalna odjela.
Prema dekretima objavljenim na predsjedničkoj web-stranici Serhij Zajats je smijenjen s mjesta šefa glavne uprave SBU-a u Kijevskoj regiji. Yurij Boreičuk smijenjen je s mjesta šefa glavne uprave SBU-a u regiji Ternopil.
Artem Bondarenko premješten je s mjesta načelnika glavne uprave SBU u regiji Lavov na čelo glavne uprave SBU u Kijevu i njegovoj regiji.
07.00 Više nepotvrđenih izvještaja i videosnimki eksplozija stižu jutros s okupiranih teritorija na jugu i jugoistoku Ukrajine, piše Guardian.
Ukrajinska televizija NEXTA-TV objavila je nepotvrđenu snimku eksplozije navodno iz Džankoja na Krimu.
It appears that Ukrainian forces have done it again, striking deep into enemy territory. Reports that an ammunition depot in Crimea, more than 120 miles from the front, has exploded. No confirmation this was Ukraine's doing, but would be mighty coincidental if it wasn't. https://t.co/nh6BaXcGBD

— Isabelle Khurshudyan (@ikhurshudyan) August 16, 2022
Ruski medij RIA Novosti također je izvijestio da se jutros oko 6 sati ujutro u gradu zapalila trafostanica.
Administrativni šef Krima, Sergej Aksjonov, kojeg je imenovala Rusija, rekao je da je hitno otišao u selo Majskoje u blizini Džankoja.
"Otišao sam u selo Majskoje. Okolnosti incidenta se istražuju. Obavijestit ću vas čim informacije budu dostupne", rekao je Aksenov u svom Telegram kanalu, a prenosi RIA.