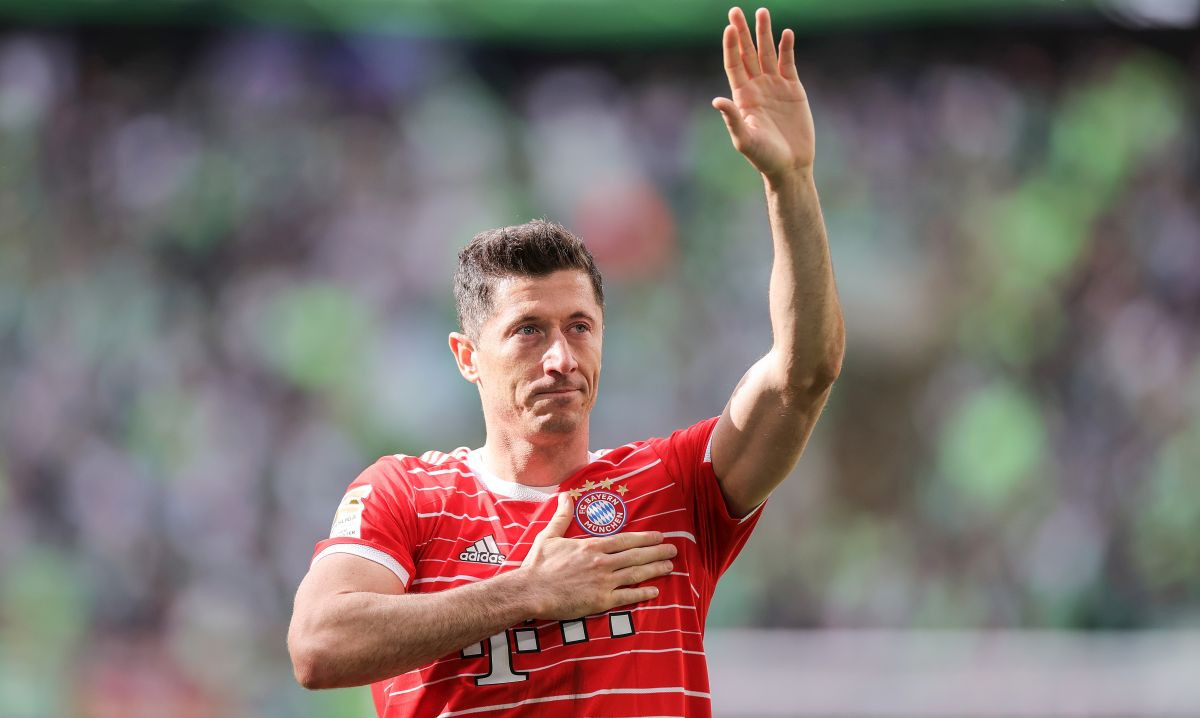 Hainer bijesan na Lewandowskog
Robert Lewandowski nema dileme. Poljski napadač svim silama želi napustiti Bayern i to je nekoliko puta već ponovio.
"Moja era u Bayernu je završena. Ne vidim mogućnost da više igram za taj klub. Bayern je ozbiljan klub. I mislim da me neće zadržavati. Ne želim više tamo igrati. Transfer je najbolja solucija. Nadam se da me neće zaustaviti", rekao je Lewandowski.
Reklama – nastavite čitati ispod oglasa
Iz Bayerna međutim konstantno ponavljaju da Lewu neće pustiti i da ga žele zadržati do isteka ugovora. To je naljutilo 33-godišnjeg napadača i njegovog agenta Pinija Zahavija i spremni su napraviti presedan i iskoristiti FIFA pravilo koje se zaista rijetko koristi.
Po FIFA pravilniku igrač koji je stariji od 28 godina i koji ima dvije ili manje godina ugovora s nekom ekipom, može otkupiti vlastiti ugovor za manje od 20 miliona eura.
Ovo pravilo uopšte se ne dopada predsjedniku Bayernu Heibertu Haineru. U razgovoru za Bild istakao je kako pravilo nije fer prema klubovima.
Reklama – nastavite čitati ispod oglasa
"Uvijek smo isticali da Lewandowski ima ugovor do 30. juna 2023. godine, a ugovor je ugovor. Gdje idemo ako igrač može samovoljno okončati ugovor. To nije fer. To ne može tako ići", rekao je Hainer.
Iznenađen je što je Lewandowski odlučio javno da kaže da se ne želi vraćati u klub.
"Iznenađen sam što je odabrao takav način. Ja to na njegovom mjestu ne bih uradio, posebno zbog činjenice da je dugo u Bayernu. Osvojio je brojne nagrade i dva puta je bio najbolji igrač svijeta. Zna šta predstavlja ovom timu".
Uvjeren je predsjednik Bayerna kako će poljski napadač i naredne sezone igrati u Bayernu.
"Mi želimo imati najbolje igrače, a on je jedan od najboljih. Zato sam uvjeren da će igrati za nas u novoj sezoni", poručio je predsjednik Bayerna.
Lewa je u prethodnih osam godina osvojio s Bayernom sve što je mogao. Ima 19 trofeja u vitrinama i 344 postignuta gola u 374 nastupa.
Reklama – nastavite čitati ispod oglasa