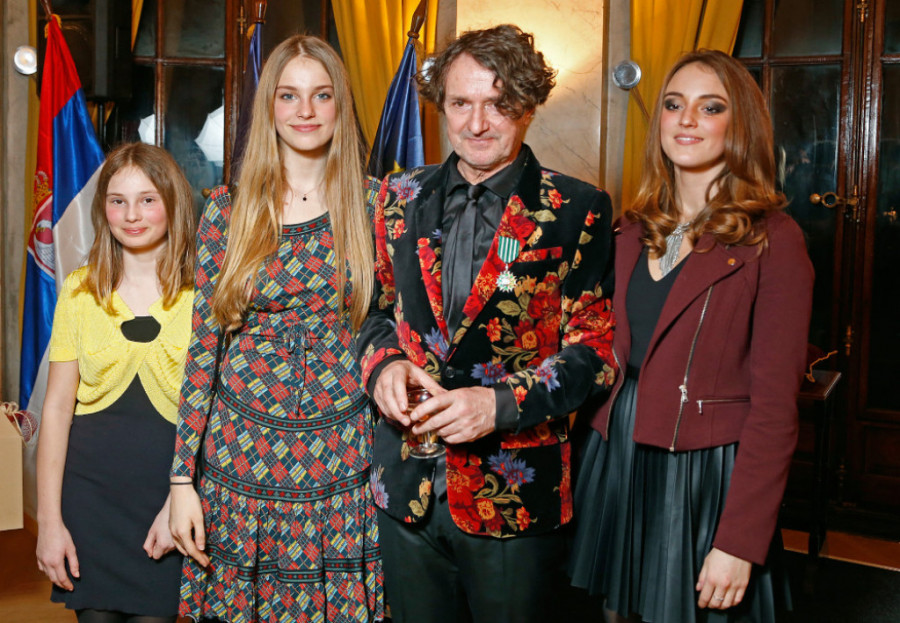 Jedan od najpoznatijih muzičara sa ovih prostora Goran Bregović 1993. godine oženio se dugogodišnjom djevojkom Dženanom, sa kojom ima tri kćerke: Emu, Unu i Lulu.
Prethodno je, u svojim dvadesetim godinama, sa sarajevskom plesačicom Jasenkom dobio kćerku Željku.
Ona se nikada nije eksponirala u javnosti. Živi u Austriji, ima dvoje djece i sa ocem je, tvrde upućeni, u odličnim odnosima.
Ema, Una i Lula su rođene i odrasle u Parizu, ali često i rado dolaze u Beograd.
O životu na dvije adrese najstarija kćerka Gorana Bregovića pričala je nedavno.
‒ Za mene je to neophodna stimulacija. Kada ostanem predugo na jednom mjestu, mozak mi se uspava i teže nalazim inspiraciju.
Osjećam veliku slobodu u tome što nigdje ne puštam korijen, kao slobodni atom, ističe Ema, koja je 2018. godine magistrirala u Školi lijepih umetnosti u Nantu, a do sada je imala nekoliko samostalnih izložbi u Parizu i Beogradu.
Njene sestre Una i Lula za sada se nisu "predstavile" javnosti, a o zajedničkom odrastanju Ema kaže:
-Odrasla sam u mješovitoj porodici, u kući se poštovao svaki praznik.
To nije bilo vezano za gradove, nego za jugoslovensku kulturu koju su moji održavali uprkos životu u Francuskoj.
Stekla sam širinu zahvaljujući putovanjima i upoznavanju naše tradicije. Balkanski identitet je i dalje vrlo snažan.
Dijelimo mnoge zajedničke tačke i treba biti svjestan koliko toga smo udruženi sagradili, a ne nalaziti nove razloge za podjelu.