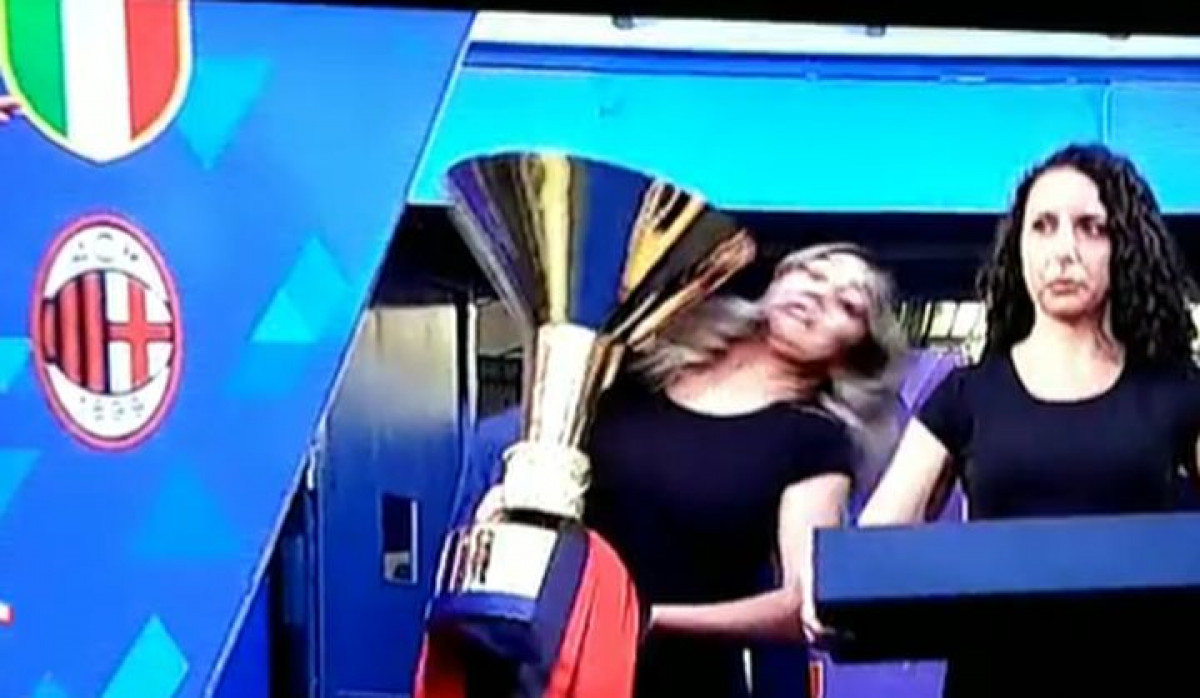 Dobro je prošla na kraju
Na San Siru su 11 godina čekali da Milan osvoji novi Scudetto i konačno su uspjeli da ostvare svoj cilj iako im to pred početak sezone niko nije predviđao.
Milan je jučer u gostima pobijedio Sassuolo sa 3:0 čime je osigurao titulu prvaka Italije pred punim Mapei stadionom na kojem je bilo preko 20.000 navijača gostujućeg kluba.
Igračima Milana je uručen pehar na kraju utakmice, ali je sve moglo krenuti po zlu zbog djevojke koja je nosila trofej.
Naime, kamere su snimile trenutak dok je djevojka nosila trofej na teren i prilikom izlaska iz tunela udarila je njim u baner koji je tu bio.
Na svu sreću izbjegla je potpunu sramotu i na stadionu niko nije ni shvatio šta se desilo. Ipak, kamere su sve to uspjele da snime, a očekivao taj video postao je hit na društvenim mrežama.
Reklama – nastavite čitati ispod oglasa