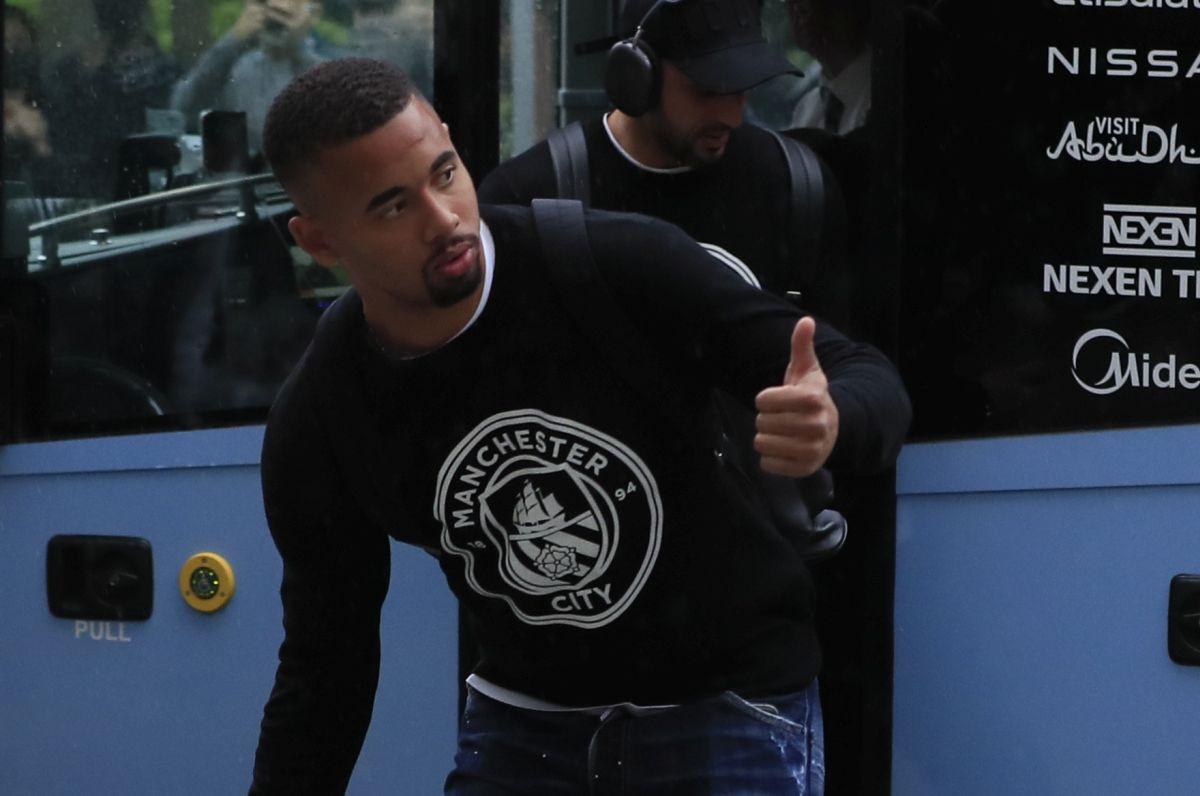 Na meti Topnika
Manchester City je jučer zvanično potvrdio da će Erling Haaland pojačati ovaj klub na kraju sezone.
Pola Evrope pokušalo je dovesti Haalanda na kraju sezone jer ima otkupnu klauzulu od 75 miliona eura, ali je Norvežanin na kraju odlučio da izabere Manchester City.
Reklama – nastavite čitati ispod oglasa
Građani su jučer na zvaničnoj stranici potvrdili da je s Haalandom sve dogovoreno i da će on na kraju sezone zvanično biti predstavljen kao novo pojačanje engleskog kluba.
To znači da će City vjerovatno da se riješi nekog od napadača u ekipi, a engleski mediji navode da će to gotovo sigurno biti Gabriel Jesus. Brazilac je svjestan da neće imati minutažu kao inače u narednoj sezoni i odlučan je da pronađe novi klub.
Reklama – nastavite čitati ispod oglasa
Njegova želje je ostanak u Premiershipu i kako stvari stoje to će se na kraju i desiti. Interes za njega pokazalo je nekoliko klubova, ali najkonkretniji je Arsenal koji je već krenuo u akciju.
Topnici su kontaktirali njegovog menadžera i jasno poručili da žele vidjeti Gabriela Jesusa na Emiratesu i da je on prva želja Mikela Artete u ljetnom prelaznom roku.
Kako je potvrdio Fabrizio Romano londonski klub je već napravio prvi korak, a uskoro se očekuje da pošalju i zvaničnu ponudu za Jesusa. Navodno, ni Brazilac nema ništa protiv odlaska u Arsenal koji je ove sezone bio najprijatnije iznenađenje u Premiershipu.
Njegov transfer sigurno bi olakšao i Arsenalov plasman u Ligu prvaka za koji se Topnici još uvijek bore i nalaze se u odličnoj situaciji.
Reklama – nastavite čitati ispod oglasa