Jedna od najvećih balkanskih diva, popularna pjevačica Dragana Mirković, iza sebe je ostavila mnoštvo hitova koji vremenom ne gube na značaju.
Za sve vrijeme provedeno na estradi poznata pjevačica je stekla ogroman broj fanova širom svijeta. To je neosporna činjenica.
Fanovi sa svih strana šalju Dragani svoje fotografije, na kojima se vidi koliki su zapravo ljubitelji Draganine muzike.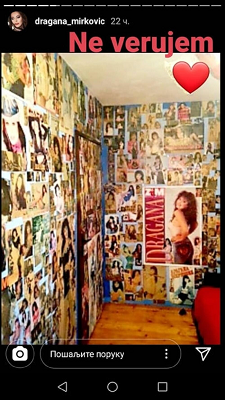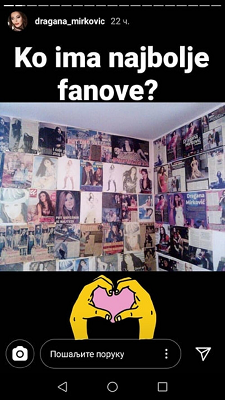 Na ovim fotografijama mogu se vidjeti sobe pune Draganinih slika i to tako raspoređene, da prosto nema mjesta ni za šta drugo na zidovima.
I sama pjevačica se iznenadila slikama koje joj šalju fanovi i koliko je vole te je ostala bez teksta.
Zahvalila se svima na svom Instagram nalogu. Mnogo su je ganuli i rasplakali gestom.
(express/espreso)