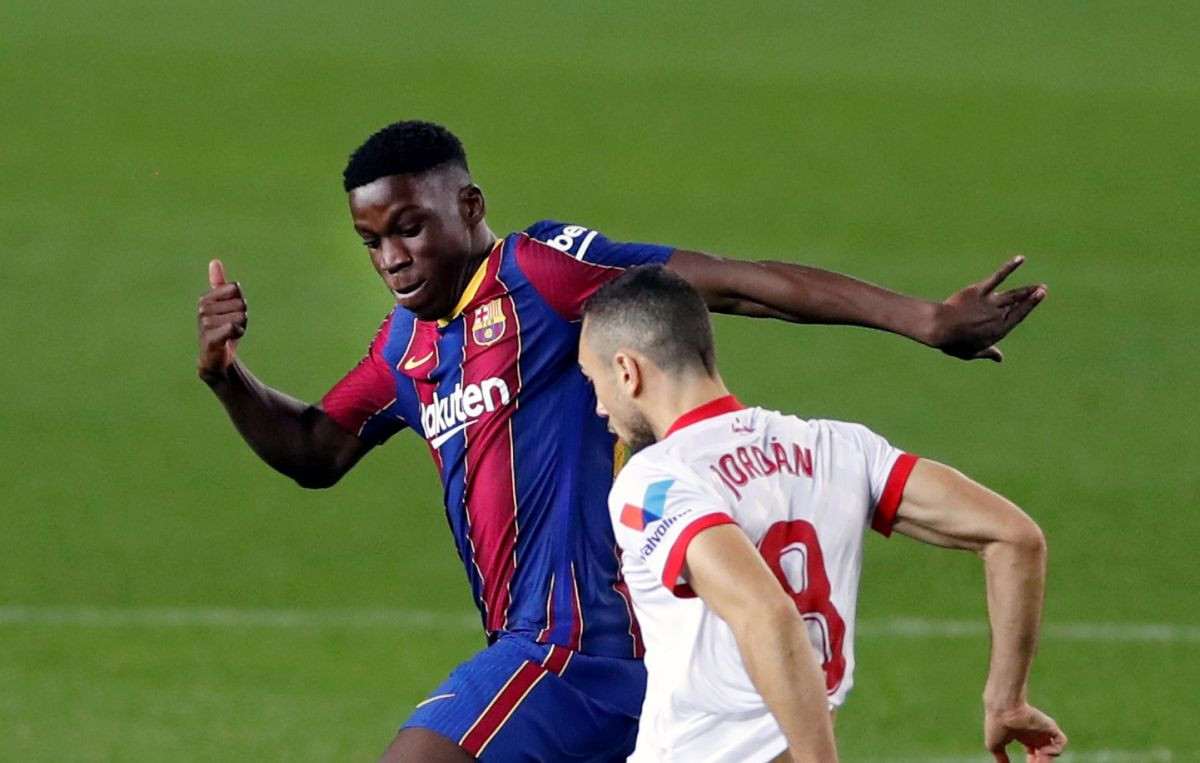 Pregovori traju
Moriba je ljetos potpisao za Leipzig u koji je za 16 miliona eura stigao iz Barcelone, ali se nije previše naigrao u njemačkom klubu u prvom dijelu sezone.
Reklama – nastavite čitati ispod oglasa
Ovaj 19-godišnjak prošlog ljeta izazvao je dosta pažnje kada je sve iznenadio odlukom da s Barcom neće produžiti ugovor, a katalonski klub ga je nakon toga izbacio iz prvog tima i vratio u juniore.
Moriba je odlučio da na kraju napusti Barcu i ode u Leipzig što je bila iznenađujuća odluka s obzirom da je bilo jasno da će u katalonskom klubu imati dosta prostora za igru ako produži ugovor, ali to nije uradio.
Reklama – nastavite čitati ispod oglasa
Njegovi menadžeri su tražili od Joana Laporte ogroman novac za ostanak, a predsjednik Barcelone je to odmah odbio. Moriba je otišao u Leipzig, no ispostavilo se da to nije bila najbolja odluka.
U prvom dijelu sezone odigrao je svega šest mečeva i uveliko se špekuliše da će ga Leipzig poslati na posudbu.
Fabrizio Romano objavio je večeras da Leipzig pregovara s Valencijom koja želi dovesti mladog veznjaka na posudbu do kraja ove sezone. Klubovi pregovaraju oko njegove plate, ali očekuje se da će Moriba na kraju doći na Mestallu.
Valencia are closing on Ilaix Moriba loan deal after new direct contact with RB Leipzig. Player keen on the move for La Liga comeback. 🦇 #Valencia

Meanwhile, Valencia are still waiting for Tottenham decision on Bryan Gil loan and they also have Samu Castillejo in the list. https://t.co/xzbUCUVFUx

— Fabrizio Romano (@FabrizioRomano) January 26, 2022
Reklama – nastavite čitati ispod oglasa