Snadbijevanje vašeg špaiza hranom koja se ne kvari štedite novac te se osiguravate za eventualna krizna vremena. Nakon što ste naučili koliko dugo traje držati brašno, začini i žitarice, donosimo vodič o namirnicama koje mogu trajati godinama. Naravno, ako ih pravilno čuvate.
Med
Za jednu od najstarijih namirnica, koju vrijedne pčelice prirodno stvaraju, smatra se da ima neograničen rok trajanja. Naime, med je prirodni antibiotik pa zato ne propada, no potrebno ga je ipak čuvati na tamnom mjestu. I nakon godine dana je siguran za upotrebu.
So
Čisti natrijev hlorid, stabilan mineral, može trajati vječno, pod uslovom da se ne pokvasi. Zapravo, so se često koristi za izvlačenje tekućine iz hrane kroz proces osmozu, koji stvara toliko suhu okolinu da se plijesan i bakterije ne mogu zadržati.
Kukuruzni škrob
Pod uslovom da se kukuruzni škrob pravilno skladišti – na hladnom i suhom mjestu u zatvorenoj posudi – i da se ne smoči i ne upljesnivi, ne trebate kupovati novi. Ovom praškastom zgušnjivaču nikad ne ističe rok trajanja niti gubi snagu.
Jabukovo sirće
Jabukovo sirće spada pod namirnice koje se ne mogu pokvariti. Napravljen je od soka jabuke koji je dvaput fermentiran, sadrži prirodne probiotike i antioksidanse koji mogu pomoći u jačanju zdravlja crijeva, spriječiti oštećenje stanica i možda čak pomoći u regulaciji šećera u krvi.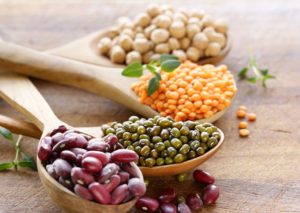 Suhe mahunarke
Suhi grah, leća i ostale mahunarke traju neograničeno ako se čuvaju staklenoj posudi s poklopcem ili hermetički zatvorenoj ambalaži.
Šećer
Slično kao i so, šećer može trajati vječno ako ga držite podalje od vlage i topline. Općenito imaju rok trajanja oko dvije godine, ali to je samo zato što bi mogli postati grudasti. Iako se njegova tekstura može promijeniti, šećeru nikad u potpunosti ne istječe rok trajanja pa je siguran je za upotrebu kad god poželite.
Alkoholna pića
Da bi žestoko piće trajalo neograničeno, mora se čuvati na hladnom mjestu, neotvoreno. Nakon što sadržaj boce bude izložen zraku, piće bi moglo početi gubiti okus i strukturu zbog oksidacije.
Sirova bijela riža
Riža također može trajati godinama, ali samo ako je držite u staklenkama s poklopcem, na tamnom i hladnom mjestu. Dakle, niska temperatura i manjak kisika važni su za dugovječnost riže.
Soja umak
Umak od soje sadrži veliku količinu soli i fermentiran je pa može trajati i više od tri godine. Naravno, ako ga ne otvorite. Ako mislite da će vam trebati više od godinu dana da ga iskoristite, držite ga u hladnjaku. Neotvoreni umak možete držati na tamnom mjestu.
Smrznuto meso i povrće
Prema nekim istraživanjima, bakterije koje uzrokuju trovanje hranom ne razmnožavaju se u hladnim uslovima, odnosno u zamrzivaču. Bez obzira na to koliko dugo je hrana zamrznuta, sigurna je za jelo. Ovo se odnosi na smrznuto sirovo meso i povrće. Nakon što ih odmrznete možda neće imati tako dobar okus, ali on se može popraviti dodavanjem začina i umaka.
The post Ove namirnice mogu trajati vječno appeared first on Azra Magazin.