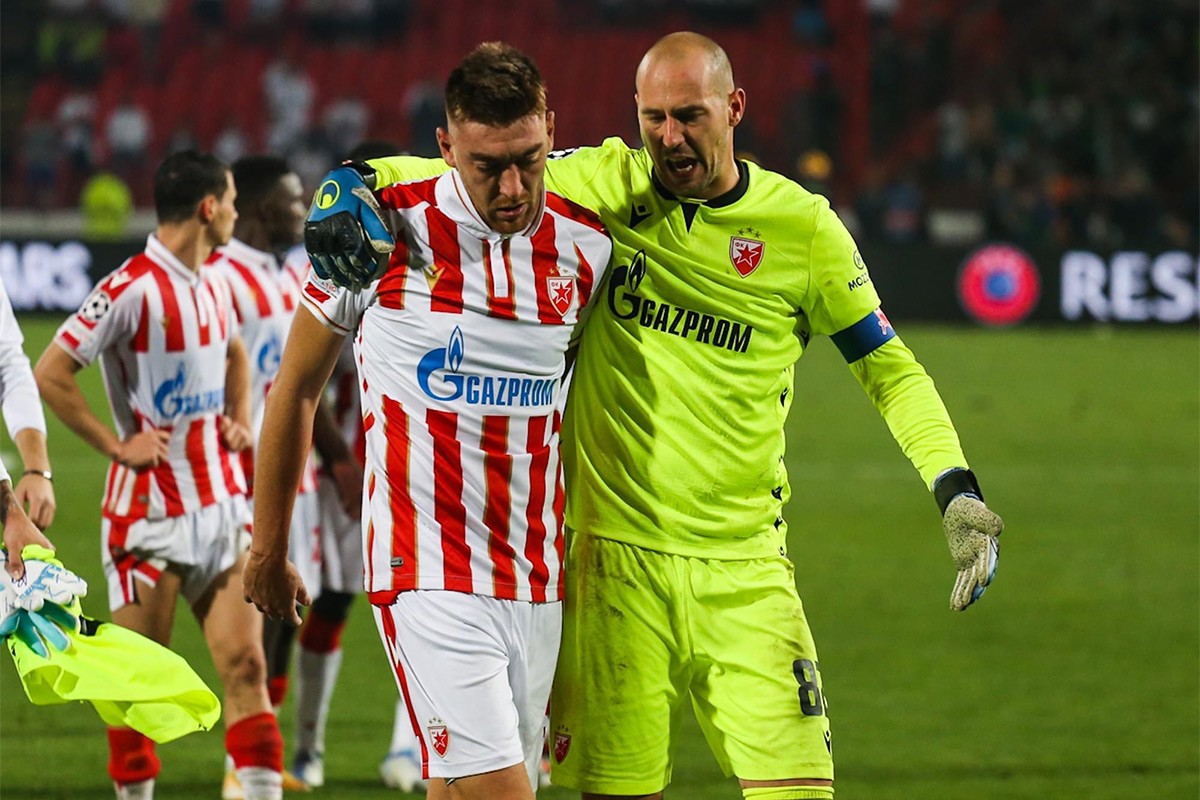 ​Pavkov nam je doneo puno sreće i ko god ga "osuđuje" zbog autogola, taj nije pravi zvezdaš. On je mnogo puta i na Marakani i u gostima donosio radosti svima i onaj ko ga kritikuje za bilo kakvu grešku, jednostavno nije pravi zvezdaš, izjavio je kapiten fudbalera Crvene zvezde Milan Borjan.
Zvezda je sinoć eliminisana od Makabija u plej-ofu Lige šampiona (2:2), a Pavkov je postigao autogol u 90. minutu.
"Moglo je bolje, ali nekad imaš sreće, nekad ne. Ponosan sam na ekipu koja je dala maksimum, ali ispali smo. Idemo dalje, igramo Ligu Evrope. To je kvalitetno takmičenje, a sledeće godine direktan ulazak u Ligu šampiona, ako se osvoji titula. Potrebno je da se koncentrišemo da odigramo dobro sledeće dve utakmice u Superligi, Javor i derbi. Na neki način to odlučuje titulu, ima još da se igra, ali nadam se da ćemo tada napraviti razliku", rekao je Borjan za klupski sajt.