Interpretator sevdaha Božo Vrećo koristi popularnost na društvenim mrežama da često fanovima otkriva pojedine intimne detalje o sebi i važnim trenucima koji mu se dešavaju u karijeri i životu.
Ovog puta Božo je pisao o susretu sa dragom djevojkom koja živi u Španiji, a koja mu je priznala kako voli da ga vidi dok nastupa, no jednako je obraduje kada vidi da je doma i kada objavljuje fotografije radnog stola, one tokom svakodnevnih aktivnosti.
U vezi sa tim, čuveni princ sevdaha objasnio je kako svaka njegova objava ima istu poentu – pokazuje da je prigrlio samo svjetlost i istinu, te ljubav koja to sve prati ili iz koje sve proizilazi.
Pritom, Božo je otkrio i šta ga to čini zaljubljenim.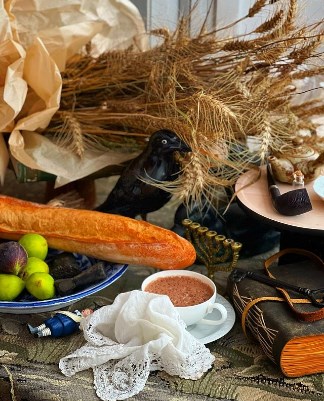 "Budite tvorci svog života i najmanjeg trenutka, jer sve je važno i prevažno. Jako puno cijenim ličnosti koje upoznajem i otkrivam, koje su dosljedne sebi, to je neprocjenjivo blago. Autentičnost, artuoznost i fokus na bitnom. A ako me već pitate u šta se zaljubljujem, to je dobrota. Dobre duše naprosto sijaju i imaju energetski oreol oko sebe", saopštio je Božo.
(Express/CDM)