Rumunska glumica koju mnogi smatraju jednom od najljepših žena današnjice, Madalina Genea pojavila se na zatvaranju Filmskog festivala u Kanu i pobrinula se da se o njoj priča kao šećeru na kraju prestižnog događaja.
Madalina je zablistala u pripijenoj haljini s izrezima i bujnim dekolteom u prvom planu, a okupljenim fotografima, koji su je primijetili čim je kročila na crveni tepih, zavodljivo je pozirala.
Madalina se, osim dosadašnjim glumačkim ostvarenjima i ulogom Sofije Loren u filmu "House Of Gucci", dodatno proslavila i ljubavnim vezama, i to sa nekim od najpoželjnijih muškaraca današnjice, poput Džerarda Batlera i Leonarda Dikaprija.
Iz veze sa rumunskim preduzetnikom ima kćerku. Posljednji je njeno srce osvojio Andrea Kastanjola, s kojim je bila snimljena nekoliko puta u javnosti, iako vezu s njim zvanično nije potvrdila.
Na profilu na Instagramu je prati više od milion ljudi, a ta se brojka povećava iz dana u dan, dok ona za sebe ističe da je glumica, obožavateljka pasa, producentkinja, te ponosna majka.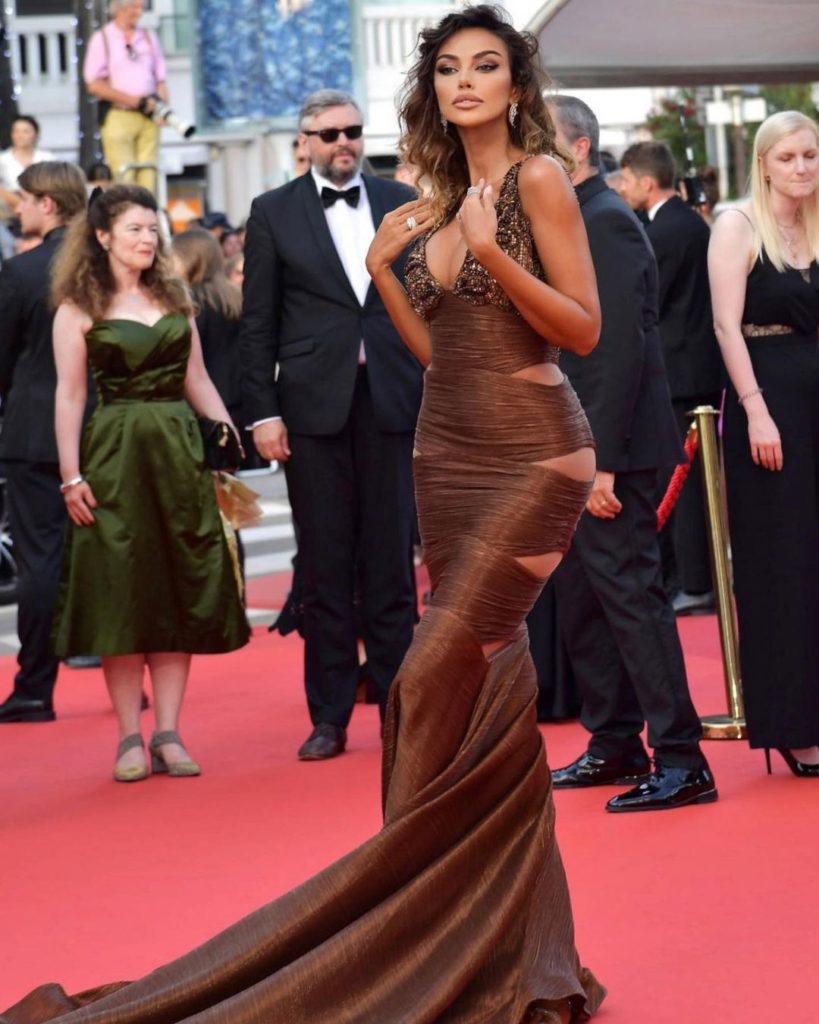 (Express/cdm.me)