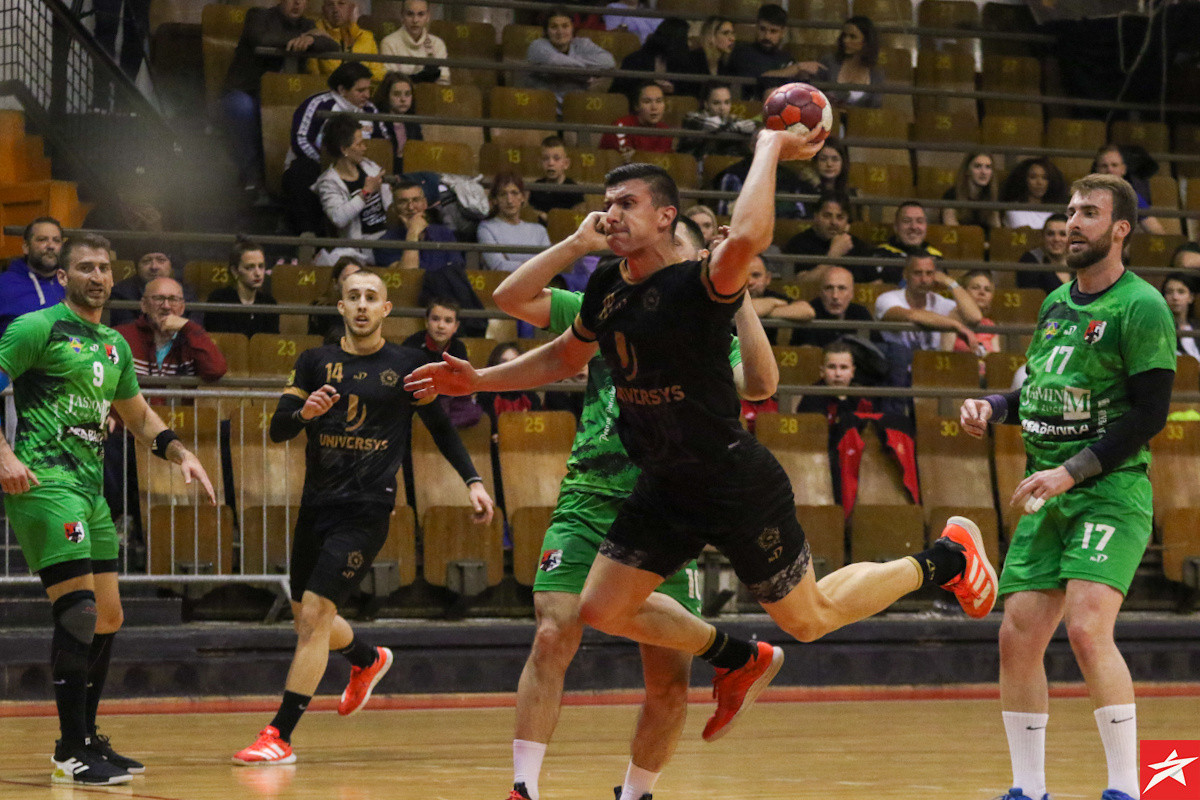 Tuzlaci upisali novu pobjedu
U okviru 23. kola Premijer lige Bosne i Hercegovine za rukometaše svoj susret u Mejdanu odigrali su Sloboda i Krivaja. Na kraju slavili su domaći ubjedljivu pobjedu rezultatom 40:30(18:17). 
U prvom poluvremenu gledali smo dosta izjednačenu utakmicu, gdje su tek pred sami kraj prvog poluvremena domaći uspjeli da povedu. Nakon 30 minuta igre rezultat je glasio 18:17 za Slobodu.
Drugo poluvrijeme gosti iz Zavidovića otvaraju jako loše, posebno se to odnosni na obrambene zadatke. Domaći to koriste, te iz minute u minutu povećavaju prednost te na kraju slave novu pobjedu rezultatom 40:30.
Najefikasniji u pobjedničkom sastavu bio je Alen Ovčina sa 11 golova, Emir Suhonjić je dodao osam, dok je Anes Bečić postigao sedam.
Kod gostiju iz Zavidovića Isak Omerčević i Matej Sarajlić postigli su po sedam, dok je Eldar Mehić dodao pet.
Sjajnu partiju na golu Slobode pružio je Zdravko Čajić koji je susret završio sa 19 odbrana.
Reklama – nastavite čitati ispod oglasa