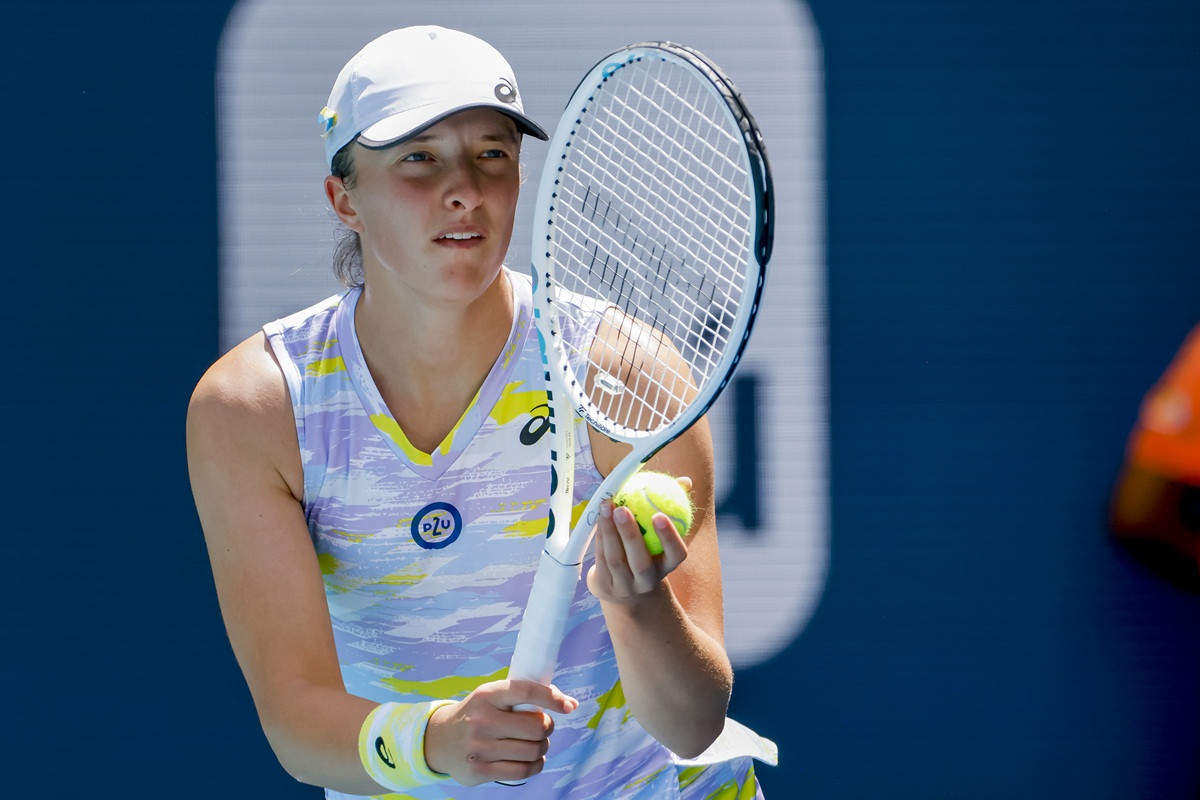 Swiatek priznala da ju je pogodio oproštaj kolegice
Iako je završetak karijere Ashleigh Barty otvorio put Igi Swiatek da postane čelnica WTA tabele, Poljakinja nije proslavila ovaj događaj. Baš suprotno – u intervjuu za BBC otkrila je da je vrlo emotivno reagovala kada je saznala tu informaciju.
Reklama – nastavite čitati ispod oglasa
Za Igu Swiatek u posljednje vrijeme nije bilo jakih protivnica. Poljska teniserka osvojila je tri WTA 1000 turnira zaredom.
Prvo je trijumfovala u Dohi, a onda je napravila takozvani "sunshine double", odnosno pobjede u Indian Wellsu i u Miamiju. Poljakinja ima sjajnu seriju od 17 pobjeda u nizu, dok je u cijeloj 2022. godini na omjeru 26-3. 
Zahvaljujući fantastičnim rezultatima, u ponedjeljak je skočila na vrh WTA liste, a u tome su joj pomogle i povoljne okolnosti u vidu penzionisanja Barty.
Reklama – nastavite čitati ispod oglasa
Iga, međutim, nije bila nimalo zadovoljna ovom viješću, iako joj je otvorila put do prvog mjesta na WTA ljestvici.
"Plakala sam 40 minuta", otkrila je Poljakinja u intervjuu za BBC.
"Uglavnom je to bilo zbog umirovljenja Barty. Nisam znala da će se to dogoditi i jako me iznenadilo. Oduvijek sam imala viziju da ćemo svi igrati do svoje 35. godine ili do trenutka kada nam tijela budu toliko umorna da više ne možemo igrati. Trebalo mi je vremena da ovo shvatim. Njena odluka je bila zaista hrabra i zbog toga sam osjetila mnogo emocija", dodala je Swiatek.
"Osjećala sam se i emotivno zbog vlastite pozicije. Nakon dva sata i puno emocija rekla sam sebi – Hej, ti još ne znaš šta će se dogoditi. Moraš pobijediti još nekoliko mečeva. Hajmo sačekati s emocijama i uzbuđenjem, moraš obaviti posao", bila je iskrena Iga.
Sada će Swiatek imati vremena za odmor i razmišljanje o svemu što se dogodilo. Poljakinja je odustala od sljedećeg turnira u Charlestonu zbog lakše ozljede ruke.
Reklama – nastavite čitati ispod oglasa