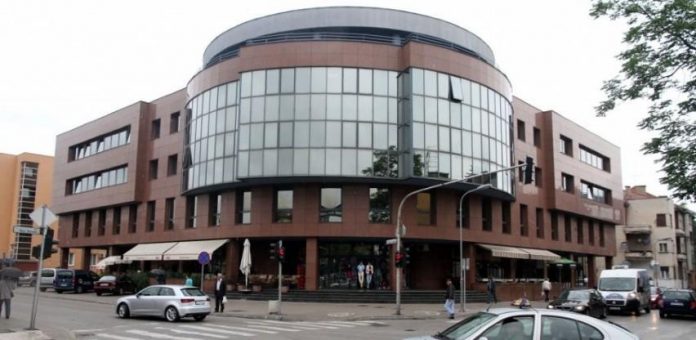 Na to je ukazalo Odjeljenje za makroekonomsku analizu (OMA) Uprave za indirektno oporezivanje (UIO) BiH u svom najnovijem izvještaju. Naglasili su da uvođenje diferenciranih stopa PDV-a zahtijeva izmjene regulative i tehnički obračun krajnje potrošnje, što bi se na kraju negativno odrazilo na raspodjelu prihoda od indirektnih poreza. Krajnja potrošnja predstavlja osnovicu za obračun PDV-a na koji obveznik nema pravo povrata, a u prijavama tog poreza zasebno se iskazuje krajnja potrošnja za svaki entitet i distrikt, odnosno iznos PDV-a.
"Kod obračuna koeficijenata u uslovima primjene jedne stope poreza odnosi između entiteta ostaju isti bez obzira na to da li poredili krajnju potrošnju ili PDV na koji obveznik nema pravo povrata", podvučeno je u analizi.
S druge strane, uvođenjem dviju stopa PDV-a u poljima bi se našao miks PDV-a iz krajnje potrošnje po sniženoj i višoj stopi, zbog čega nije moguće izračunati stvarnu krajnju potrošnju.
Zbog svega toga, navode stručnjaci OMA, potrebno je uvesti dodatna polja u PDV prijavi za sniženu stopu za svaki entitet i distrikt.
Naglasili su da je za uvođenje više stopa PDV-a u smislu raspodjele prihoda potrebno izmijeniti pravilnik, ali i format prijave PDV-a dodavanjem novih polja. Pored toga, poreske uprave entiteta i distrikta moraju izmijeniti fiskalni račun, dok obveznici treba da prilagode svoje knjige izlaznih faktura i izmijene softver za fiskalne kase.
"Kada se pored standardne stope od 17 odsto predlaže uvođenje snižene i više stope za luksuzna dobra, situacija je još složenija u pogledu broja dodatnih polja za krajnju potrošnju na PDV prijavama", navedeno je u analizi OMA.
Zbog svega navedenog jedan od zaključaka OMA je da je nemoguće brzo verifikovati podatke u novim poljima PDV prijave u periodu primjene diferenciranih stopa, što ugrožava postizanje dogovora o poravnanju između entiteta.
Podvukli su i da bi se primjenjivao novi model raspodjele potreban je konsenzus institucija BiH i entiteta, što bi zahtijevalo donošenje novog pravilnika o raspodjeli indirektnih poreza.
"Uvođenje diferenciranih stopa narušava integritet postojeće poreske aplikacije i pohranjenih podataka iz PDV prijava. Problem sa poljima krajnje potrošnje je još mnogo širi i ozbiljniji, jer se u istoj bazi podataka ne smije stvarati miks podataka različitog sadržaja", stoji u dokumentu.
Zakon
O smanjenju stope poreza na hranu priča se još od februara. Izmjene zakona o PDV-u više od šest mjeseci nisu usvojene i taj akt je i dalje u parlamentarnoj proceduri na nivou BiH. Njegovim izmjenama predviđeno je uvođenje nulte stope na hranu, više od 22 odsto na luksuznu robu, dok bi na ostale proizvode bila primjenjivana stopa od 17 odsto. Iduća stepenica ka usvajanju to­g akta je Dom naroda Parlamenta BiH koji treba da usvoji ili odbije izvještaj Zajedničke komisije oba doma Parlamenta BiH o postizanju identičnog teksta zakona o dopunama Zakona o PDV-u. Period važenja toga zakona je do kraja godine.