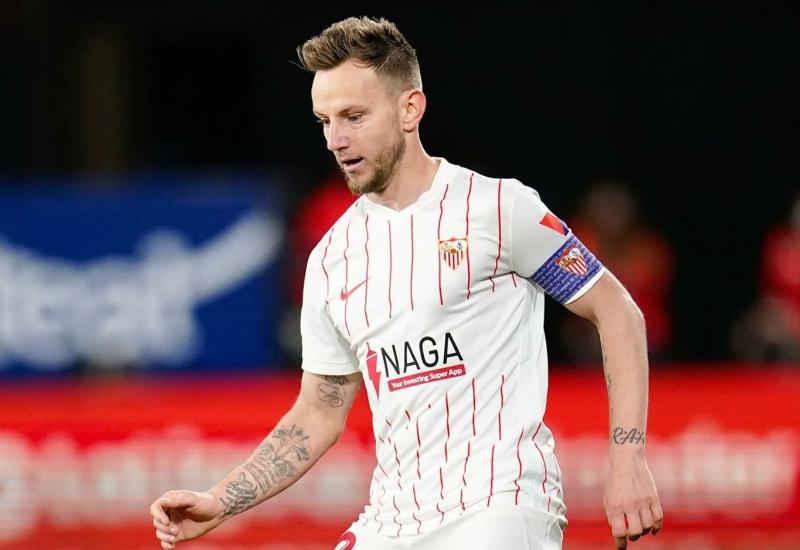 Tekst članka se nastavlja ispod banera
Foto: Twitter / Ivan Rakitić
"Izuzetno smo intenzivno ušli u utakmicu, bili dobri i imali smo neke prilike, a oni nisu znali što napraviti. No iz prve situacije kada nismo stajali dobro zabili su nam gol. Nastavili smo međutim u dobrom ritmu, ali zabili su nam i drugi gol nakon novog propusta. To je činilo razliku", izjavio je 34-godišnji Rakitić koji je proveo na terenu svih 90 minuta.
"Nogomet nas je ovaj put jako kaznio. No to je tako utakmicama maksimalne razine gdje se svaki propust kažnjava i gdje moraš iskoristiti svaku priliku koju imaš", napomenuo je.
Sevilla je prethodno izgubila s po 1-2 od Osasune i Almerije te remizirala 1-1 s Valladolidom.
"Svjesni smo da je ovo težak trenutak. Ispričavamo se svojim navijačima. Znamo da ćemo ovo izgurati, s ovim ritmom i vjerom u sebe. Sa zajedništvom. Na jednom transparentu je pisalo 'Zajedništvo daje snagu' i upravo tako je potrebno pristupiti", rekao je Rakitić.
Zahvalio je publici na podršci.
"Publika je vidjela je da smo se borili. Nismo prestajali pokušavati, niti smo prestajali vjerovati u sebe. Naravno da prihvaćamo kritike i ljutnju", rekao je.
"Premda zvuči čudno što ću sada reći, ali danas smo napravili prvi korak da izađemo iz ove situacije jer smo igrali s puno intenziteta. Moramo nastaviti igrati tako", dodao je Rakitić, prenosi Hina.
Sevilla, lani četvrtoplasirana u prvenstvu, u utorak će igrati prvu utakmicu u skupini Lige prvaka s engleskim Manchester Cityjem.
"Moramo razmišljati o sebi a ne o Citiju i (njegovom napadaču Erlingu ) Haalandu. Ovo je drugačije natjecanje, počinjemo od nule i zato trebamo početi dobro. Sada je potrebno ostaviti prvenstvo po strani, te sam uvjeren ako uđemo jednako snažno u utakmicu da ćemo biti uspješni", zaključio je bivši reprezentativac Hrvatske.