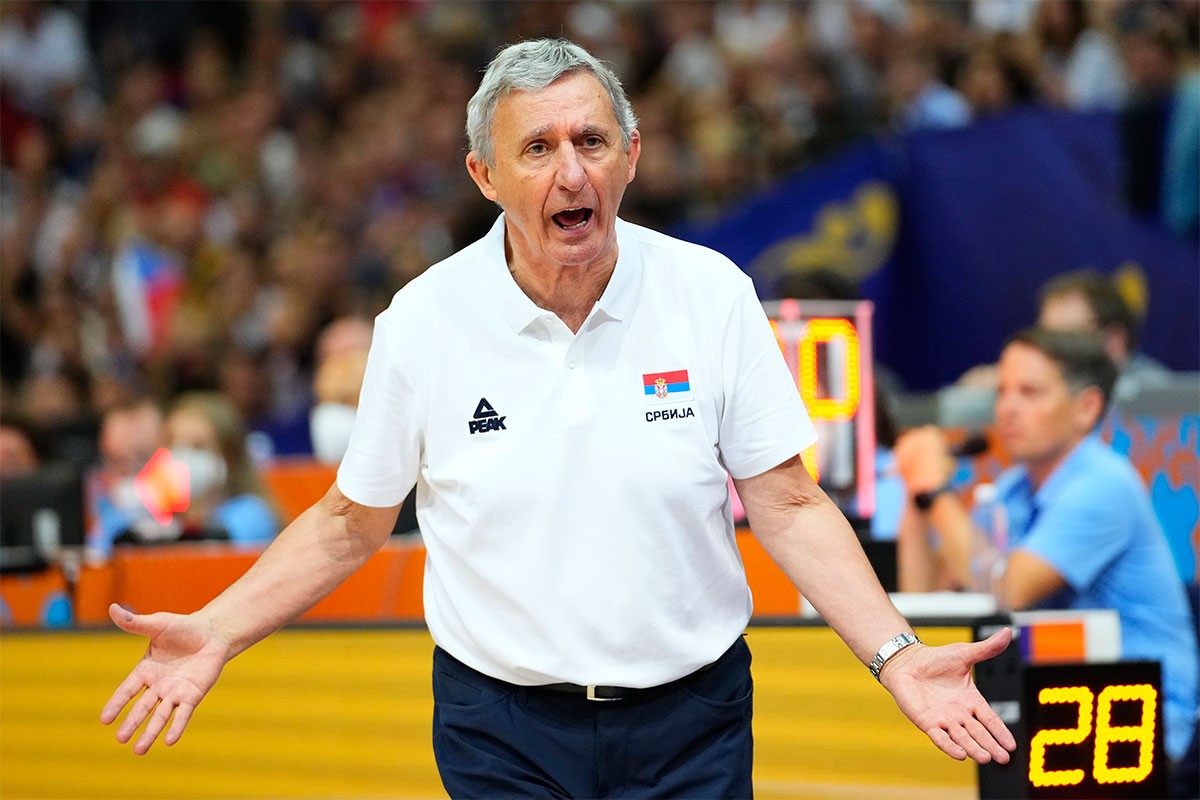 Selektor košarkaške reprezentacije Srbije Svetislav Pešić izjavio je danas posle trijumfa nad Češkom (81:68) u Pragu u drugom kolu D grupe Evrobasketa da su ljudi u Srbiji navikli na pobjede od 20 poena razlike, ali da to nije bitno njemu i igračima.
Srbija je do drugog trijumfa i prvog mesta u D grupi došla zahvaljujući tome što je domaćina limitirala na 25 poena u prvom poluvremenu (43:25), dok je u nastavku meča viđen blagi pad u igri "orlova".
"Možda je ljudima u Srbiji bitno da dobijemo mečeve sa 20 i više razlike, ali to nama nije bitno. Nama je bitno da napredujemo, da isprobavamo neke taktičke stvari i da vidimo kako ćemo da napredujemo. Kao i na svakom drugom meču mi smo zadovoljni, nemamo nikakav problem sa pristupom. U drugoj četvrtini smo pokazali kako treba da igramo odbranu, a u trećoj četvrtini proradio je ponos Čeha i krenuli su da igraju jaku odbranu. Ali ono što kažem mom timu, za nas je bitno da iz meča u meč napredujemo i da timska hemija i taktika budu bolje jer je turnir jako dug. Možda nam je baš trebala ovakva utakmica", izjavio je Pešić na konferenciji za medije u Pragu.
Naredni meč Srbija će igrati protiv Finske 5. septembra u 21.00, a srpski plejmejker Vasilije Micić smatra da će duel protiv Češke poslužiti kao dobro iskustvo pred tu utakmicu.
"Zaista smo sjajno otvorili meč, ali smo u trećoj četvrtini dali šansu njima da se vrate u meč. Danas smo imali sjajno iskustvo i sada se spremamo za naredni meč", rekao je košarkaš Anadolu Efesa i zahvalio se navijačima Srbije u Pragu na podršci.