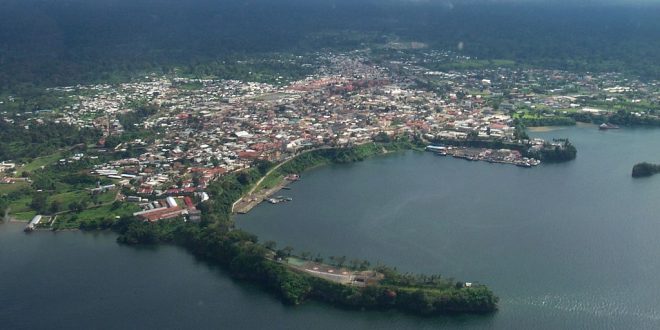 Ako se isprate statistički podaci, oko 30 posto internacionalnih putovanja se odvija u pet zemalja, i to su najposjećenije zemlje na svijetu. Uglavnom se to odvija u zemljama koje su već decenijama na mapama turista, i neke od njih smo gotovo bar jednom u životu posjetili. Međutim, ostaje pitanje koje su to najneposjećenije države na svijetu.
Trećina međunarodnih putovanja se odvija u pet zemalja svijeta. To su Francuska sa 90 miliona turističkih posjeta, Španija sa 83.7 miliona, Sjedinjene Države sa 79.3 miliona, Kina sa 65.7 miliona i Italija sa 64.5 miliona posjeta.
Međutim, nasuprot tome, postoje i zemlje koje ili malo ili uopšte ne posjećuju turisti.
Na prvom mjestu se nalazi Ekvatorijalna Gvineja, koju posjeti samo oko 150 turista godišnje.
Na drugom je Nauru, ostrvska zemlja u Mikroneziji koju posjeti oko 200 turista godišnje.
Na trećem je Somalija sa 400 turističkih posjeta godišnje.
Ova lista je podložna promjenama svake godine, i nikad nije konačna. Tako je na primjer državu Mali 2016. godine posjetilo samo 102 turista, kada je bila najneposjećenija zemlja svijeta. To takođe zavisi i od globalnih prilika u svijetu, ratova, ekonomskih i ostalih prilika koje utiču na to hoće li turisti odlučiti da posjete određenu zemlju.
Lista sa najneposjećenijim državama svijeta izgleda ovako, prva tri mjesta su gore navedena:
4. Tuvalu – 1.400 turista
5. Maršalska ostrva – 4.600 turista
6. Moldavija – 11.000 turista
7. Sjeverna Koreja – 15.000 turista
8. Solomonska ostrva – 20.000 turista
9. Mauritanija, Avganistan i Gvineja Bisao – 30.000 turista
10. Gvineja dijeli sa Sao Tome i Principe – 33.000 turista
11. Savezne Države Mikronezije – 35.000 turista
12. Komori – 37.000 turista
13. Sijera Leone – 44.000 turista
14. Liberija – 45.500 turista
15. Kraljevina Tonga – 50.000 turista
16. Lihtenštajn– 54.000 turista
17. Istočni Timor – 60.000 turista
18. Džibuti – 71.000 turista