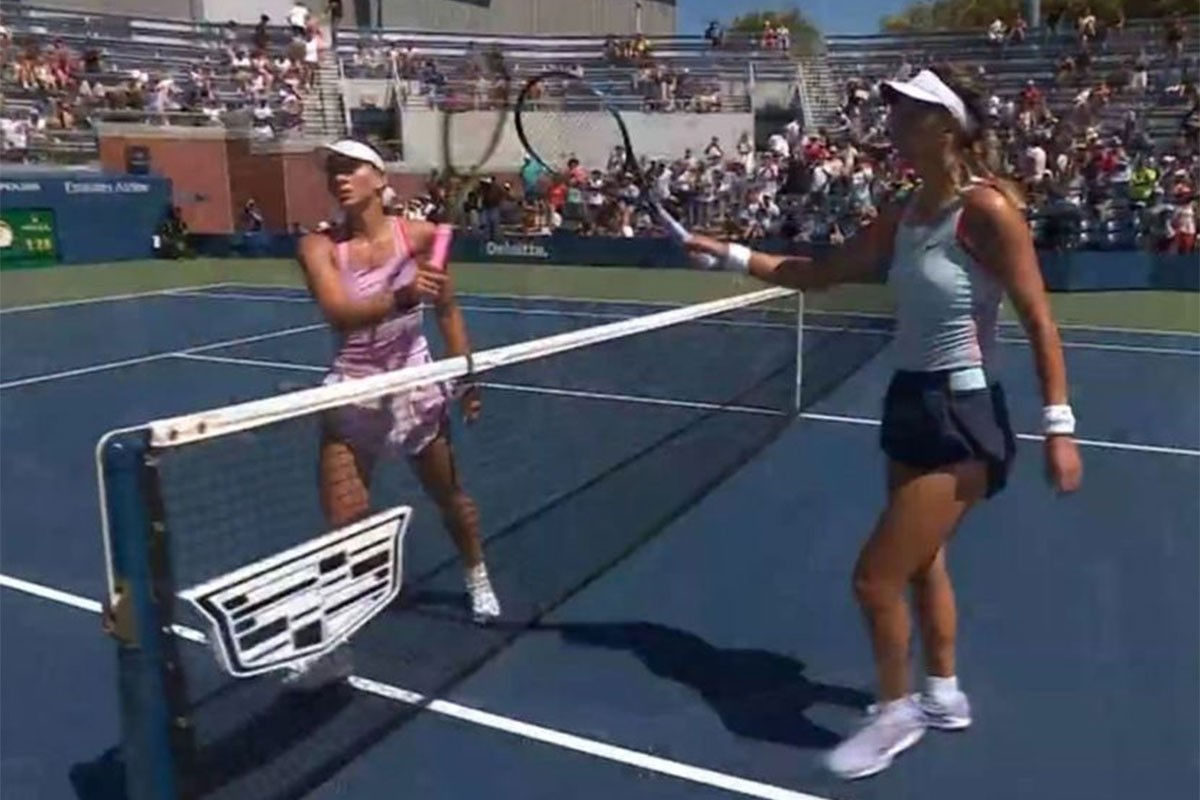 Bjeloruska teniserka Viktorija Azarenka savladala je Martu Kostjuk iz Ukrajine rezultatom 2:0 u drugom kolu US opena, a nakon meča poražena teniserka je napravila nesportski potez.
Umjesto rukovanja na mreži, kao što je to uvijek bio slučaj, Kostjukova nije željela to da učini, a umejsto toga pružila je reket kako bi se na taj način pozdravila sa Azarenkom.
Nije prvi put da Marta Kostjuk pravi nešto slično, pošto je u Rimu, na meču dublova jednostavno napustila teren, kada je sa partnerkom Elenom-Gabrijel Ruse izgubila prvi set od ruskih teniserki Anastasije Pavljučenkove i Veronike Kudermetove.
Nakon toga je u izjavi na Vimbldonu isprozivala Đokovića i njegov stav oko bodovanja trećeg Grend slema sezone.
Takođe, tom prilikom je isprozivala upravo i Viktoriju Azarenku, s kojom je danas odlučila da se ne rukuje.
Azarenka defeats Kostyuk 6-2, 6-3. No handshake, just a racket tap… pic.twitter.com/WogSSznz2t

— José Morgado (@josemorgado) September 1, 2022