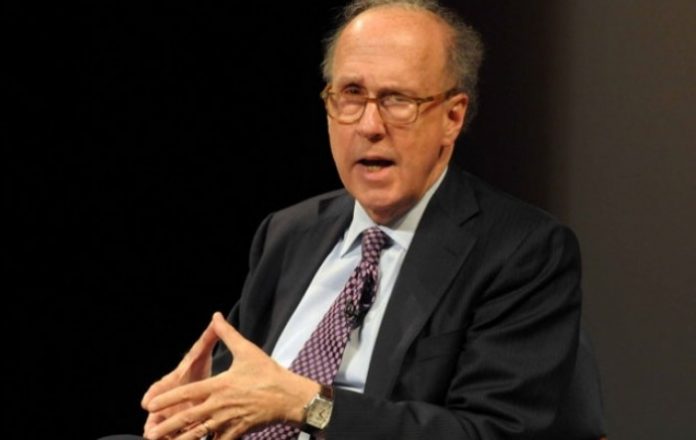 Stephen Roach, koji je bio predsjednik Morgan Stanley Asia, upozorava da je SAD-u potrebno "čudo" kako bi se izbjegla recesija.
"Definitivno ćemo imati recesiju kada se počnu javljati zakašnjeli učinci ovog velikog monetarnog stezanja", rekao je Roach za CNBC.
"Zasad te posljedice nisu ni otpočele."
Roach, viši saradnik sa Univerzitetu Yale i bivši ekonomista Federalnih rezervi, sugeriše da predsjednik Fed-a Jerome Powell nema drugog izbora nego da zauzme pristup pooštravanju prema Paulu Volckeru. Početkom 1980-ih, Volcker je agresivno podigao kamatne stope kako bi ukrotio nestalnu inflaciju.
"Vratite se na vrstu boli koju je Paul Volcker morao nanijeti ekonomiji SAD-a kako bi izazvao inflaciju. Morao je podići stopu nezaposlenosti iznad 10 posto", rekao je Roach. "Jedini način na koji to nećemo postići je ako se Fed pod rukovodstvom Jeromea Powella drži svoje riječi, ostane koncentrisan na disciplinu i dovede tu stvarnu stopu saveznih fondova u restriktivnu zonu. A restriktivna zona je daleko od mjesta na kojem smo sada."
Uprkos Fed-ovoj putanji oštrog povećanja kamatnih stopa, stopa nezaposlenosti je 3,5%. Poklapa se s najnižim nivoom od 1969. To bi se moglo promijeniti u petak kada Zavod za statistiku rada objavi svoje izvještaje za avgust. Roach predviđa da će stopa sigurno početi da se penje.
"Činjenica da se to nije dogodilo i da je Fed do danas značajno pooštrio monetarnu politiku pokazuje vam koliko posla moraju obaviti", istakao je. "Stopa nezaposlenosti mora ići vjerovatno iznad pet posto, nadamo se ne puno više od toga. Ali moglo bi ići na šest posto."
Tačka preokreta mogli bi biti potrošači. Roach nagađa da će uskoro kapitulirati zbog stalne inflacije. Kad se to dogodi, predviđa da će smanjenje potrošnje odjeknuti u šioj ekonomiji i stvoriti bol na tržištu rada.