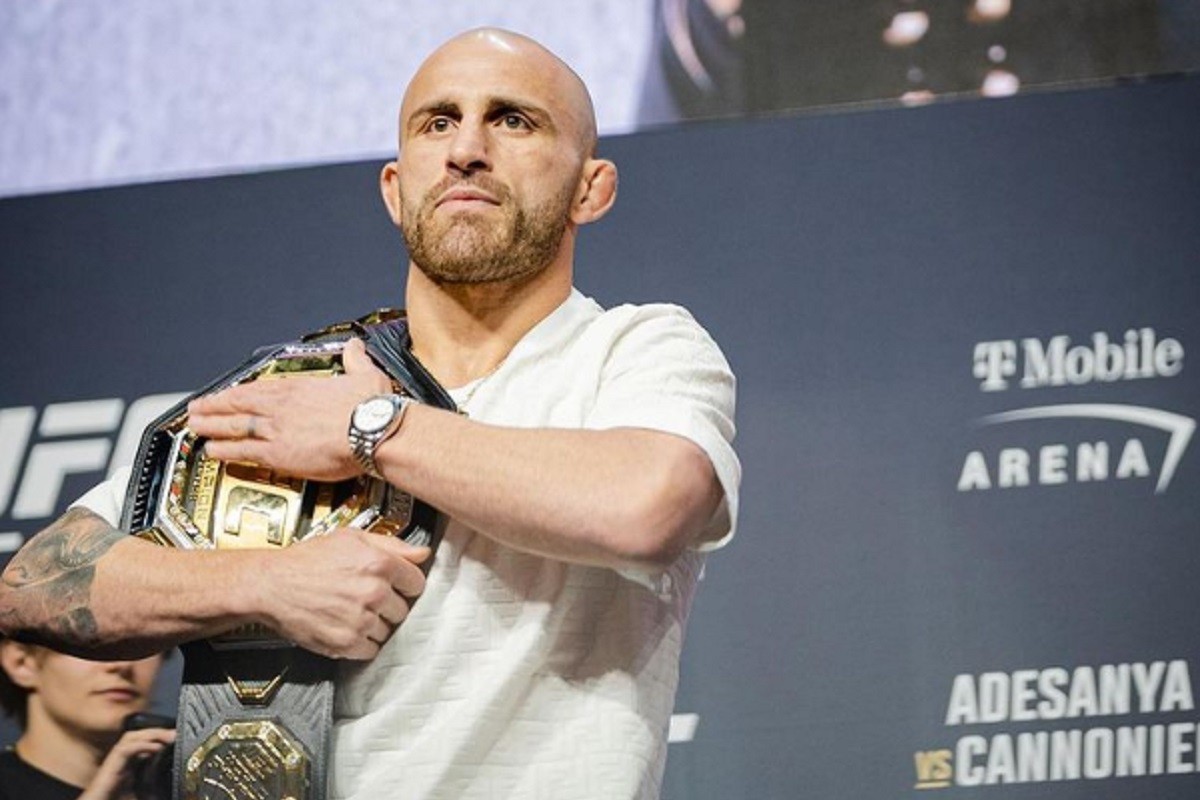 Zvijezda UFC-a, Aleksander Volkanovski sertifikovano je najbolji "pound-for-pound" borac u svim divizijama, postavši prvi Australijanac koji je dobio to priznanje.
Aleksander Volkanovski može službeno promijeniti svoj nadimak iz "Veliki" u "Najveći".
Aktuelni prvak u perolakoj kategoriji skočio je s broja dva na prvo mjesto nakon šokantnog poraza bivšeg prvaka u poluteškoj kategoriji Kamarua Usmana od Leona Edvardsa.
Brutalan udarac nogom u glavu u posljednjoj minuti finalne runde glavnog događaja UFC-a 278 uhvatio je Usmana i ostatak MMA-a svijeta zapanjenim.
To je signalizovalo prvi poraz Nigerijca u UFC-u, a njegov rekord sada iznosi 15-1.
Nažalost po "Nigerijsku noćnu moru", UFC-ova lista "pound-for-pound" je mnogo takmičarski nastrojena, s njegovim porazom pao je na četvrto mjesto.
Ljudi poput Čarlsa Oliveire i Izraela Adesanje, zajedno s australijskim borcem, skočili su iznad njega u procesu.
S druge strane, Volkanovski je pretendovao na tron prestižnog spiska posljednjih nekoliko godina i nije izgubio u UFC-u od svog debija 2016. godine.
Učvrstio je svoju poziciju kralja perolake kategorije pobijedivši neke od najboljih u igri kao što su Maks Holvej, Brejn Ortega, Čad Mendeš i Žoze Aldo.
Nakon pobjede u trilogiji protiv Holveja na UFC-u 276, prvak pero kategorije je istakao svoju namjeru da nosi dvije UFC titule.
"Osjećam se kao da sam predodređen za velike stvari. Nije me briga za "pound-for-pound" i sve to, samo očekujem da podignem ljestvicu svaki put kad uđem u oktagon. Svi ti koji žele istupiti i boriti se, planiram ih sve savladati", rekao je Volkanovski prošli mjesec za "SPORTbible Australia".
Australijanc se potvrđuje kao jedan od najvećih sportista zemlje u moderno doba i sigurno ga očekuju još veće stvari.