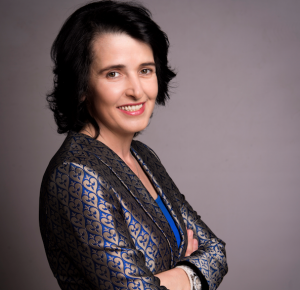 Bliže nam se, dragi moji, izbori… Biramo ljude, stranke, politike koje će u narednih četiri godine uticati na kvalitet našeg života, uvjete rada, poslovanje… Ne znam za vas, ali znam da ću podrobno analizirati šta je to što nude kandidati, stranke, političke opcije. Znam, također, da na moj glas neće moći računati oni koji će ponavljati demagoške faze tipa "potrebna nam je reforma sudskog sistema" i slično.
Najjednostavnije rečeno ne zanima me ŠTA, nego KAKO. Dakle, svjesna sam kao i svi mi da su nam nužne reforme sudskog sistema, obrazovanja, fiskalne politike, radnog zakonodavstva, zdravstva itd. Ali je krajnje vrijeme da ozbiljno i argumentirano progovorimo o tome kako do željenih reformi doći i u kojem roku.
Ne želim slušati priče o zalaganju za poboljšanje poslovnog ambijenta, želim tačno (i taksativno) pobrojane zakone koje treba promijeniti kako bismo postali atraktivnija zemlja za ulaganja, kako domaćih, tako i inozemnih investitora. Želim čuti šta se namjerava promijeniti u tim zakonima, do kada i kako će to doprinijeti poboljšanju poslovnog ambijenta.
Želim znati koliki će procenat budžeta (na različitim nivoima) na godišnjem nivou biti izdvajan za konkretne razvojne projekte, konkretne infrastrukturne projekte, inovacije, nauku, obrazovanje itd. Svaki kandidat za skupštinu kantona koji obeća bržu izgradnju autoputa u BiH i povećanje penzija – neće dobiti moj glas. A ni vaš, ako ste pametni… Jer ako se ne razumije u nadležnosti nivoa u kojem želi biti dio zakonodavne ili izvršne vlasti, teško da će učiniti bilo šta konstruktivno na rješavanju problema sa kojima se susreću građani (tog i tog) kantona. Ne želim vlast koja će se igrati države, uzimati sebi za pravo da donosi zakone i odluke na kantonalnom nivou (koliko god veliki i bitan bio kanton) koji su isključiva nadležnost države.
Za svaku marku iz budžeta moramo znati kome je i zašto otišla. Moramo znati svaki detalj ugovora sklopljenim sa kompanijama o realizaciji ključnih infrastrukturnih projekata (nema veze što se radi o kreditinim sredstvima ove ili one međunarodne finansijske institucije jer i te kredite vraćamo mi, svojim parama).
Glasovi se ne smiju kupovati krpljenjem rupa na asfaltu. To nam u mikronima poboljšava kvalitet života, a nama treba puno, puno više.