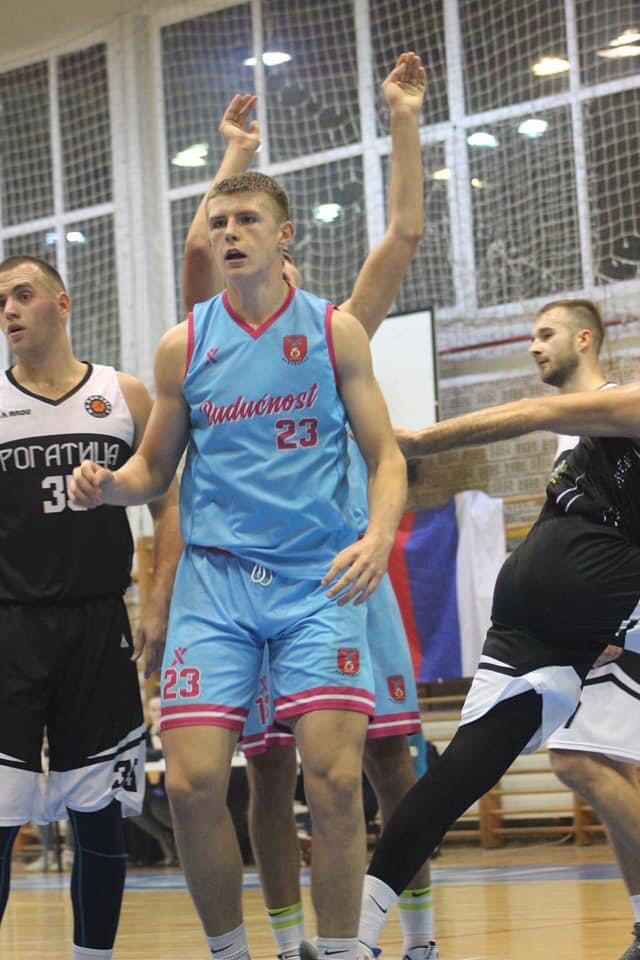 Elmir Džafić iz KK Budućnosti nije se odazvao selektoru Kecmanu iz određenih razloga.
Elmir Džafić iz Srebrenika koji već treću godinu član Budućnosti iz Bijeljine koja je ove godine izborila elitni rang BH košarke, a Elmir bio jedan od lidera kao najmlađi igrač u ekipi.
Elmir je jedan od najperspektivnijih igrača u Bosni i Hercegovini i regionu kao mlađi junior veliku ulogu ima već sada u seniorskoj košarci.
Sa svojih 210cm jako je dominantan ne samo u svom uzrastu nego i u seniorskoj košarci.
Dzafić se nije htio odazvati treneru Kecmanu i juniorskoj reprezentaciji BiH, a razloge možemo samo nagađati.
Podsjetimo, 2018. godine talentovani bh. košarkaš Tarik Biberović odlučio je odbiti poziv tadašnjeg selektora Borisa Džidića u juniorsku reprezentaciju BiH, a ubrzo se odazvao pozivu selekcije Turske.
Koga nema bez njega se može, to su pokazali naši juniori koji su završili grupu na prvom mjestu te vjerujemo i nadamo se da će izboriti plasman u A Diviziju.
The post Da li je na pomolu novi slučaj Biberovića i turske reprezentacije? appeared first on Sportske.ba.