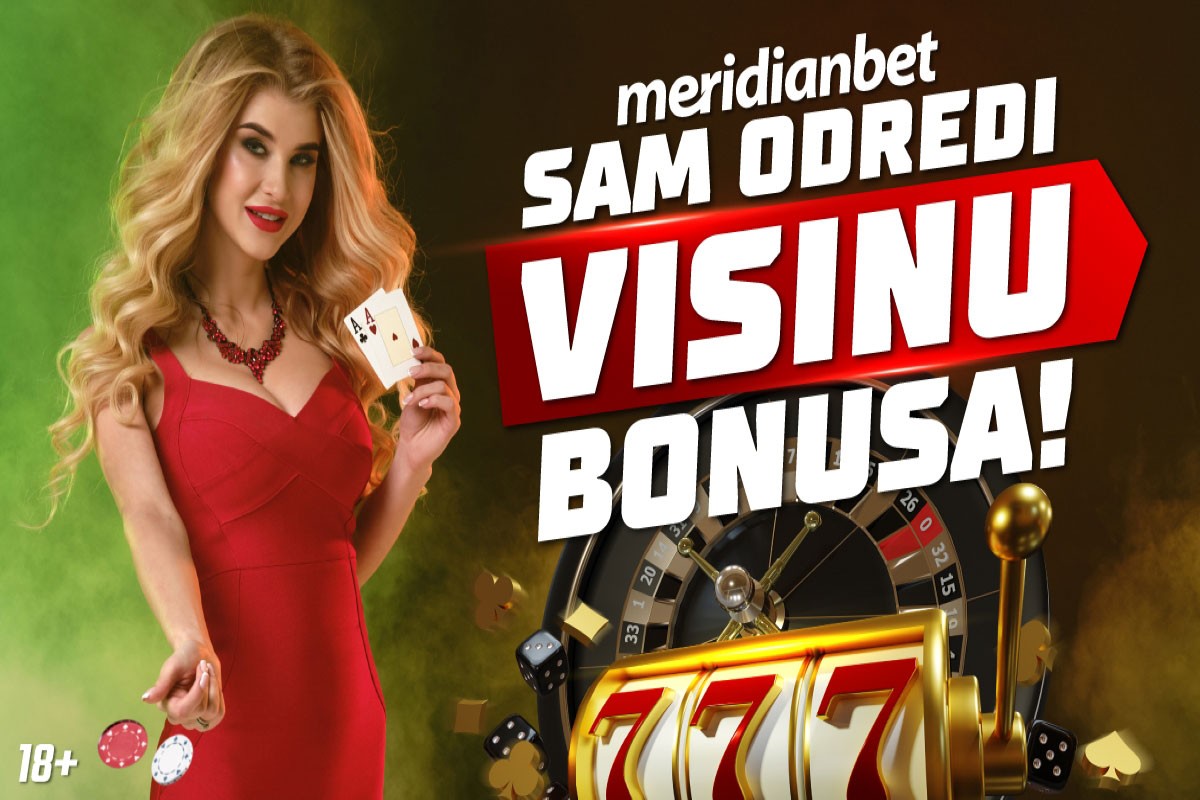 Dajemo ti dokaz da je Meridian tim u kojem želiš da igraš!
Izdvoji se iz mnoštva igrača lojalnošću, jer Meridian to zna i te kako da cijeni – zato je i osmislio Kazino Loyalty Bonus!
Ovo je promocija prilagođena svim tipovima igrača – ljubiteljima slotova, igrica, ruleta, pokera i bledžeka!
Od tebe se traži samo da i dalje uživaš u omiljenim igrama, a Meridian će posebno obratiti pažnju na najaktivnije i najlojalnije!
Nedeljni nagradni fond u kojem ćeš moći da uživaš je 20.000 KM!
I zato, ukoliko još uvek nisi dio ovog tima, sad je prava prilika za to!
REGISTRUJ SE već danas i pokupi BONUS OD 30 KM ZA BESPLATNO IGRU!
Neka ti to bude temelj za dalju avanturu, gdje ćeš igrati super zanimljive igre i možda pronaći svoje mjesto u klubu nalojalnijih!
A kako će to Meridian odlučiti ko će se naći u ovom ekskluzivnom društvu?
Postoje parametri koji se boduju, a to su dnevni ulog na igrama i tip igre, što sam odlučuješ i svojom aktivnošću utičeš na to koliki bonus ćeš osvojiti!
Posjeti meridianbet.ba i informiši se detaljnije, pa se priključi bazi NAJELITNIJEG DRUŠTVA!
Podsjećamo te da je Meridian Online Kazino sinonim najvećeg online kazina na Balkanu!
Aktivnost i lojalnost se zaista isplati, a Meridian je pravi primer za to.