Da biste prostor ukrasili ogledalima, trebali biste se prema njima odnositi kao prema umjetničkim predmetima, birajući im položaje koji ih zaista najbolje prikazuju. No, za razliku od slike, odraz ogledala treba pažljivo razmotriti – taj će odraz, zapravo, sam po sebi postati umjetničko djelo. Ogledala nisu samo dizajnirana da dodaju ukrasni štih interijeru. Ona su, također, savršeno rješenje da prostor učinite svjetlijim i većim. Ovo su neki od najboljih načina kako iskoristiti ogledala svih stilova za uređenje vaših omiljenih prostora.
Nasuprot prozoru
Položaj je ključan kada je riječ o ukrašavanju ogledalima. Posebno je korisno za male dnevne sobe gdje pokušavate povećati prirodno svjetlo u prostorije, a to ćete uspjeti tako što ogledalo pažljivo postavite nasuprot prozoru.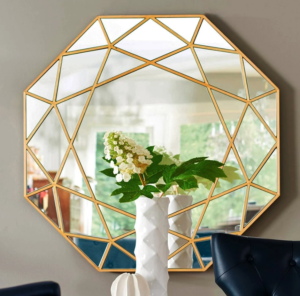 Okvir
Prilikom ukrašavanja ogledalima potrebno je uzeti u obzir mnogo elemenata. Uz razmišljanje o stilu okvira i njegovom postavljanju, razmislite i o izgledu stakla. Ogledala su održiva alternativa skupim slikama te funkcioniraju kao umjetnička djela.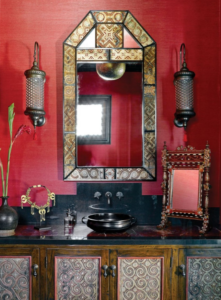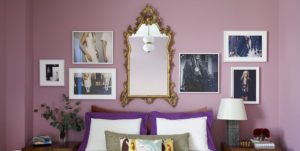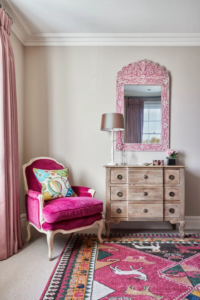 Naglašeni namještaj
Ukrašavanje ogledalima nije rezervirano samo za ovalne dizajne obješene na zidove. Ogledala se mogu integrirati u sve stilove namještaja od komoda do okvira kreveta – svaki dizajn daje njihovoj reflektirajućoj kvaliteti novu dimenziju i povećava korist. Namještaj s ogledalima svedite na minimum, to bi trebao biti komad naglaska koji se nalazi na glavnom mjestu.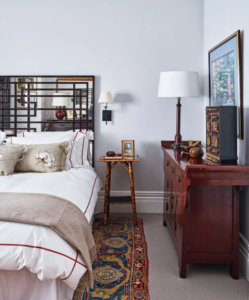 Dodaci
Kada razmišljate o načinima ukrašavanja ogledalima, nemojte se previše opterećivati ​​velikim dodacima – čak i najmanji dodaci  mogu promijeniti vaš prostor. Najbolja je ideja pladanj s ogledalom, koji dodaje toliko svjetla i dimenzije običnom stolu i stvara određeni kontrast.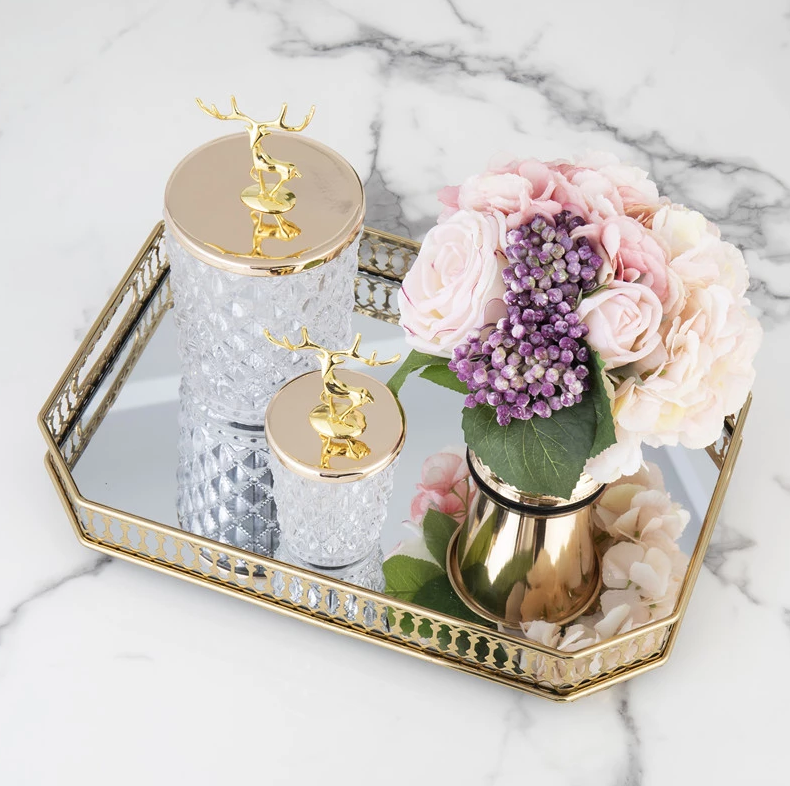 The post Dekorativna ogledala: Unesite dašak glamura u svoj dom appeared first on Azra Magazin.