Sav radostan i pun lijepih utisaka vratio se iz Beča popularni novinar i voditelj Enver Šadinlija. Razlog za to je muzika i pjesma, kojima je ovaj vedri čovjek posvetio cijeli život.
-Doživio sam veliko zadovoljstvo, jer sam prisustvovao koncertu "uživo" legendarnog Toma Džonsa, jedne od najvećih zvijezda u istoriji svjetske pop i rok scene. Bio je to istinski spektakl, mada mu je već punih osam decenija. "Tigar iz Velsa" priredio je skoro dva sata vrhunskog pjevanja i praznika na sceni Wiener konzerthausa – priča Šadinlija.
Kao gimnazijalac u rodnoj Foči,  Enver je bio disk džokej u omladinskom disko klubu "Ludi konj".
-Kad sam prvi put čuo "Zelenu travu mog doma" zavolio sam taj glas. Tom Džons je moj "broj jedan" više od pola vijeka. Za moj ovogodišnji rođendan, moje kćeri su me, evo, specijalno nagradile ulaznicom za njegov koncert. Da ga vidim i slušam "uživo", da skupa sa brojnim gledaocima u prepunoj sali i pjevušim "Green, green grass of home" i "Delilah". Zaista sam sretan što mi se ta želja iz rane mladosti ostvarila, makar i u ovoj "malo kasnijoj" mojoj mladoj dobi – ispričao nam je ekskluzivno Enver Šadinlija žaleći što zbog scenskog svjetlosnog šoa nije mogao načiniti i još koju kvalitetniju fotografiju.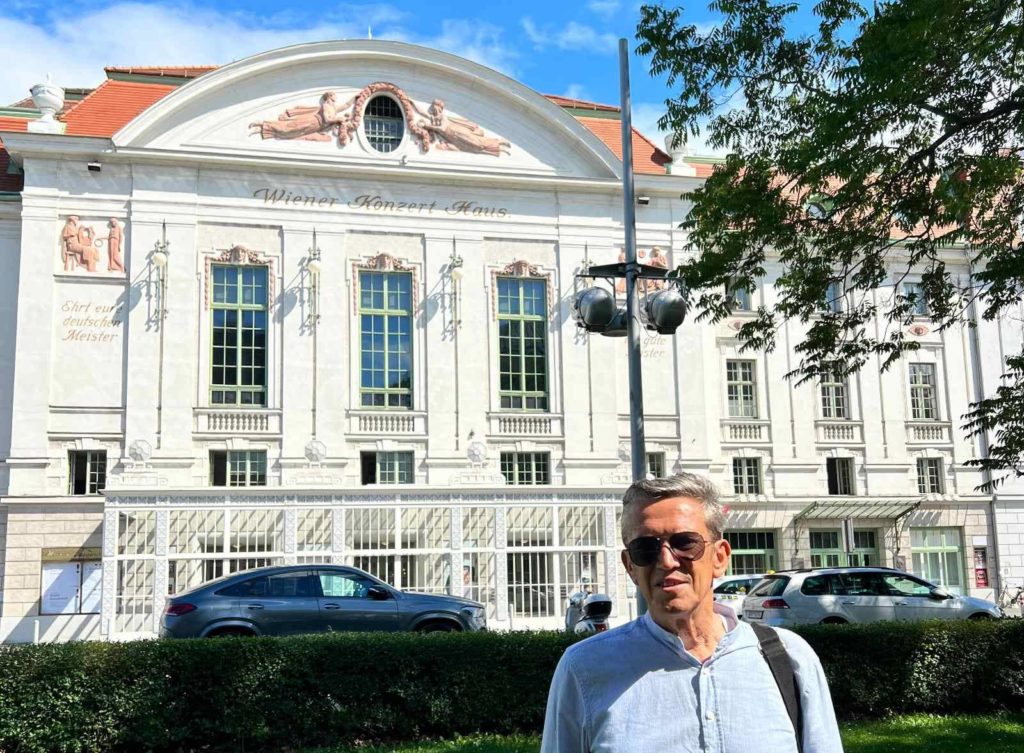 -Ali će "žive slike" dok sam živ biti u mom oku i u duši!