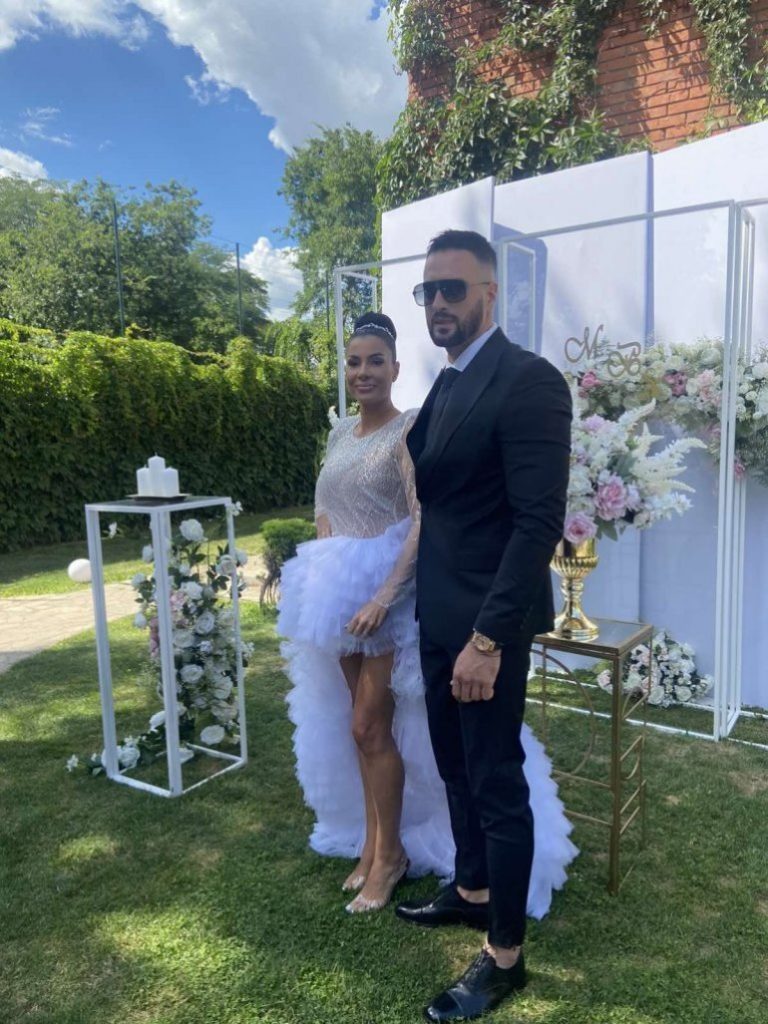 Mia Borisavljević i Bojan Grujić vjenčali su se u crkvi danas, a tom prilikom su krstili i mlađu kćerku Teu.
Za ovu priliku nevjesta je imala dvije vjenčanice, a sa suprugom je odgovarala, pred samu zabavu za intiman krug ljudi, na pitanja sedme sile.
Tom prilikom Mia je priznala da nije očekivala da će se ikada udati.
Mladu je jedno pitanje izvelo iz takta, a ticalo se razvoda njene koleginice Jelene Karleuše.
-Što to da komentarišem? Danas nam je druga atmosfera. To me ne zanima. To nije tema danas.
(Express/Srbijadanas)