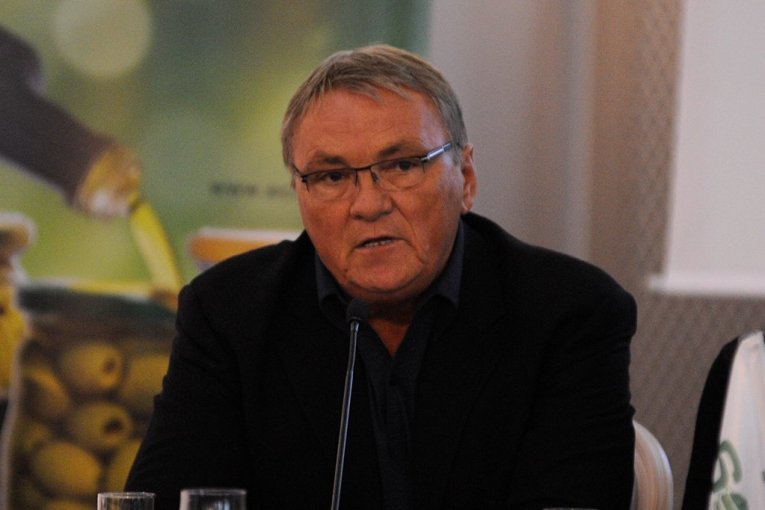 Crnogorska legenda Zoran Kaležić posljednjih godina bije najveću životnu bitku, a nakon operacije kancera na plućima, pjevač je riješio da hrabro nastavi da se bori i pjesmom pokaže ko mu je u najtežim danima najveća podrška.
Pjesmom pod nazivom "Za Irenu" odužio se svojoj suprizi Ireni Milonjić za dugodišnju ljubav i pažnju koju mu posvećuje, a emotivne stihove upotpunio je njihovom slikom sa vjenčanja.
– Ovo nije samo priča o mojoj Ireni koja mi sada daje najveću snagu. To je jedna poštena, iskrena, ljudska, opšta priča o suštini, a to je ljubav. Nije tu bilo ni trunke želje da se ona impresionira, niti bilo koji drugi čovjek. Ispalo je, međutim, da je to jedna od najljepših interpretacija u mojoj karijeri. Ja to osjećam duboko, nosim u sebi, to je dio mene. Naša ljubav koja je rasla i još uvijek raste i u ovom iskušenju, naše priče pored kamina uz čašu vina, to je naše najveće bogatstvo. Djeca su na drugim stranama svijeta, svako dođe i ode… Šta bih ja sada radio da nemam nju, moju Irenu? – izjavio je nedavno za medije.
Pjevač se Irenom koja je inače inženjer mašinstva, vjenčao prije pet godina, a intimnoj ceremoniji prisustvovali su samo kumovi i matičar.
Oboje imaju brak iza sebe, kao i djecu, a Kalezić je često isticao da mu je Irena danas najveća podrška i oslonac u životu.
-Irena i ja smo dugo zajedno, poslije bura u mom životu, naišao sam na toplu, skromnu i tihu ženu. Jedino je ona mogla da me shvati i prihvati ovakvog kakav sam, potrošenog od života. Nisam zahtjevan čovjek, u njoj sam prepoznao dobru osobu i vidio privrženost. To je bila kulminacija koja je dovela do vjenčanja. Žena je sretna kada postane supruga čovjeka koga voli – istakao je pjevač.
Piše: Ozren T.