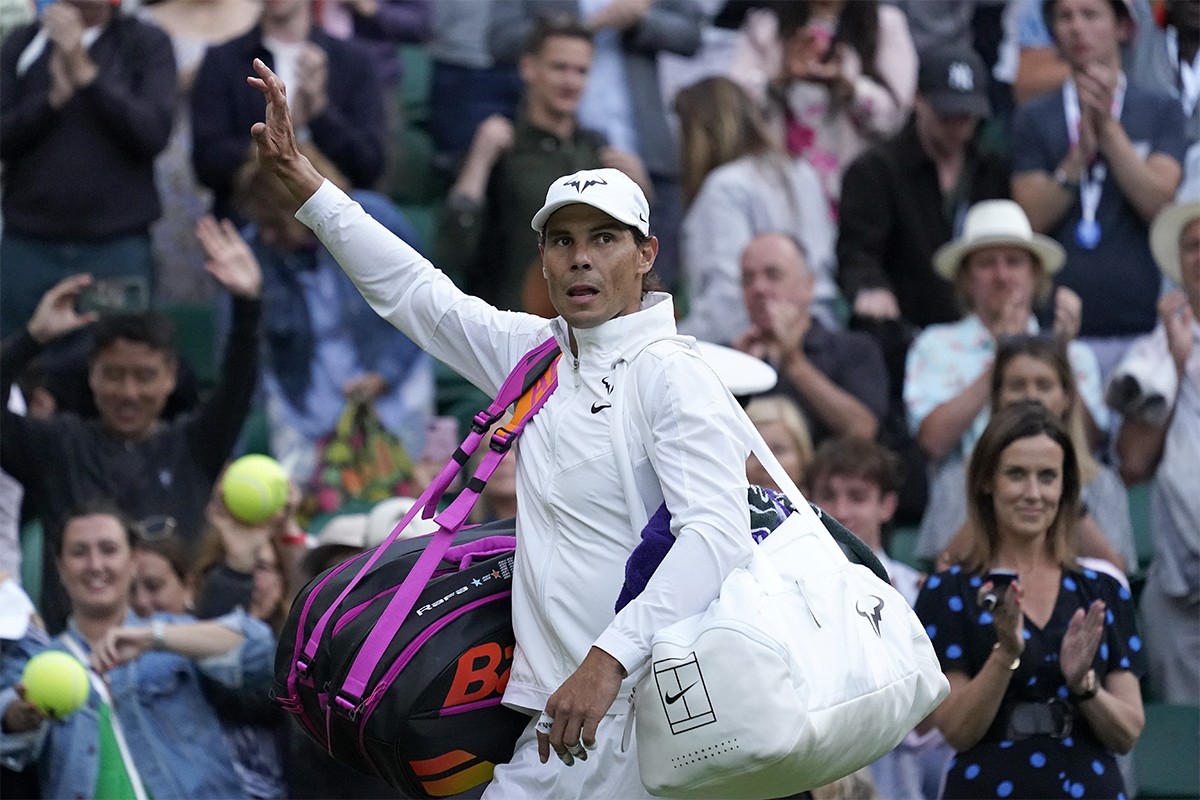 Španski teniser Rafael Nadal posljednji je četvrtfinalista Vimbldona u muškoj konkurenciji.
Nadal je večeras u Londonu savladao Holanđanina Botika van de Zandshulpa sa 6:4, 6:2, 7:6 (6) poslije dva sata i 22 minuta igre.
Za plasman u polufinale Nadal će se u srijedu boriti protiv Tejlora Frica, koji je lako eliminisao Australijanca Džejsona Kublera sa 6:3, 6:1: 6:4.
Nadal i Fric sastali su se dvaput na ATP turu i to u duelima za trofeje. Španac je 2020. slavio u finalu Akapulka sa 6:3, 6:2, dok je Fric u martu bio bolji u finalu mastersa u Indijan Velsu sa 6:3, 7:6 (5).
Popularni "Bik sa Majorke" osvojio je prva dva grend slema u sezoni – Australijan open i Rolan Garos, a na Vimbldonu je slavio dvaput u karijeri i to 2008. i 2010. godine.
Ranije danas plasman u četvrtfinale i međusobni duel među osam najboljih osigurali su Čileanac Kristijan Garin i Australijanac Nik Kirjos.
Garin je nakon velikog prokreta savladao Aleksa de Minora sa 2:6, 5:7, 7:6 (3), 6:4, 7:6 (6), dok je Kirjos bio bolji od Brendona Nakašime sa 4:6, 6:4, 7:6 (2), 3:6, 6:2.
U preostalim parovima četvrtfinala u muškoj konkurenciji sutra će se sastati najbolji teniser Srbije Novak Ðoković protiv Italijana Janika Sinera (14.30), dok će domaći teniser Kameron Nori na megdan Belgijancu Davidu Gofanu (15.30).
Četvrtfinale Vimbldona (muška konkurencija)
Sutra
Novak Ðoković – Janik Siner (14.30)
Kameron Nori – David Gofan (15.30)
Srijeda
Kristijan Garin – Nik Kirjos
Tejlor Fric – Rafael Nadal