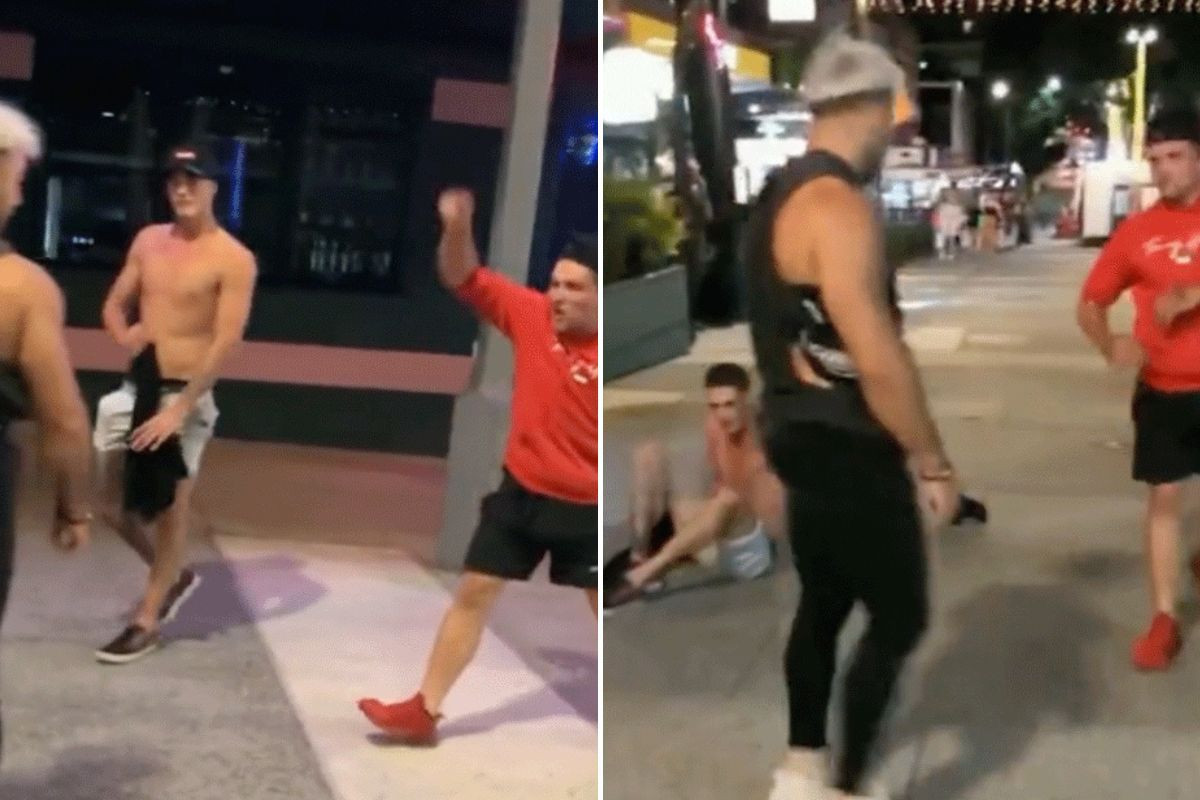 Zaslužene batine
Neimenovani kickboxer izazvan je bez ikakvog razloga na ulični obračun od strane dvojice prolaznika.
Na snimku koji se pojavio na društvenim mrežama vidi se svađa između borca i dvojice muškaraca koji ga prate u društvu poprilično ratoborne žene.
Reklama – nastavite čitati ispod oglasa
Plavuša je ciljano tražila da momka prebiju. Ona je ta koja je 'hajcala' tuču na ulici, a kako bi se pokazali pred njom, duo je krenuo na momka koji je išao svojim putem.
Borac nije želio tuču. Tražio je da se odmaknu od njega, ali kada su to odbili, uputio je šamar jednom od njih. Plavuša je tada poludjela i tražila je da ga 'pregaze'.
Reklama – nastavite čitati ispod oglasa
Uslijedio je potom napad, a zatim je u samoodbrani kickboxer uputio high kick koji je jednog od momaka poslao na pod, no i to im nije bilo dovoljno.
Psovali su, pljuvali prema momku. Ovaj je samo želio da ih se riješi, a kada su ponovo krenuli prema njemu uslijedio je novi nokaut.
Za razliku od momka koji je dva puta nokautiran, 'lajavi' kolega prošao je itekako dobro jer osim dugog jezika nije pokazao ništa.
Never try to start a fight with an experienced kickboxer. The fast head kick should have warned them off. How dumb to try and fight… pic.twitter.com/5lsvDLbmHJ

— Vechtsport Info 🇳🇱 🇧🇪 🇪🇺 🇬🇧 🇺🇸 (@vechtsport_Info) July 1, 2022
Pogledajte kako je to izgledalo…
Reklama – nastavite čitati ispod oglasa