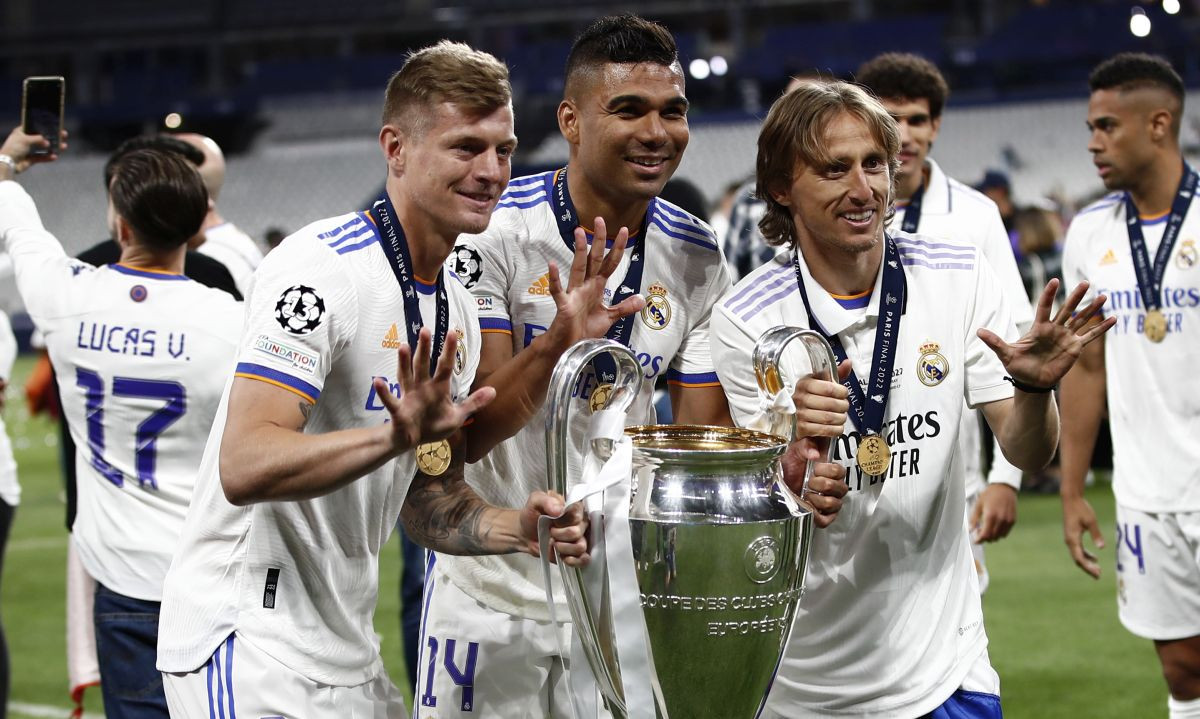 Nijemac ništa ne krije
Njemački fudbaler Toni Kroos nije dogovorio s Real Madridom produženje ugovora.
Kroos s kraljevskim klubom ima saradnju do kraja iduće sezone i čelnici Reala su u nekoliko navrata pokušali da dogovore produženje ugovora, ali nisu imali baš nekog uspjeha.
Reklama – nastavite čitati ispod oglasa
Kako je objavio madridski AS ovaj 32-godišnji veznjak je iznenadio Florentina Pereza jer je ponovo odbio novi ugovor, te je iskreno priznao da mu to sada nije u interesu.
Kroos je u Real Madrid došao na ljetoi 2014. godine iz Bayerna za 32 miliona eura i bio je pun pogodak jer je već osam godina standardni član prve postave kraljevskog kluba i osvojio je sve što je mogao.
Reklama – nastavite čitati ispod oglasa
I Perez je svjestan koliko je Kroos važan i smatra da može još nekoliko sezona da igra na vrhunskom nivou, ali Nijemac očito razmišlja drugačije.
🚨🇩🇪 Toni Kroos' contract ends in 2023 and Real Madrid have been unsuccessful in renewing it. He will decide next season if he continues, leaves or retires. @diarioas pic.twitter.com/CvOJY7hdMv

— Madrid Xtra (@MadridXtra) June 27, 2022
AS je objavio da Kroos i nema više toliko motivacije kao prije jer je u karijeri uspio da osvoji skoro sve što je mogao. Iako ima tek 32 godine već razmišlja o završetku karijere.
Kroos je poručio čelnicima Reala da mu treba vremena da razmisli i da će im tek iduće sezone saopštiti da li će ostati u klubu ili će završiti svoju karijeru. Odlazak u neki drugi klub trenutno mu uopšte nije opcija.
Reklama – nastavite čitati ispod oglasa