Prešao granicu?
Jelena Karleuša i Aca Lukas počastili su jedno drugo brutalnim uvredama čime je definitivno stavljena tačka na njihovo dugogodišnje prijateljstvo. Kretor Saša Vidić prokomentarisao je ovu estradnu svađu i istakao da je čitava priča otišla predaleko, ali da Lukas svojim pričama ne može da ugrozi njen odnos sa Duškom Tošićem.
– Ja Jelenu jako volim i vazda ću biti na njenoj strani. Bilo koji sukob da se desi ja Jelenu volim. Ona je pre svega veliki prijatelj, jednom sam se ogriješio o nju, nešto sam je pljuvao, ali sam joj se zbog toga izvinio. Što je uvreda što je to rekla Lukasu? On sve što je rekla legalno radi i legalno o tome priča.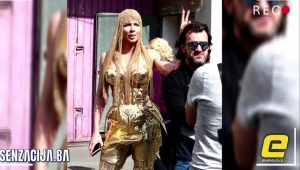 Vidić je prokomentarisao i folkerove navode da je Karleuša imala više afera sa sportistima.
– Mnogo je to daleko otišlo, pitanje je da li ćemo vjerovati u to ili nećemo. Šta sad otkrivaš ti te gluposti? Žena se razvela! Doviđenja prijatno! – istakao je Saša za "Svet".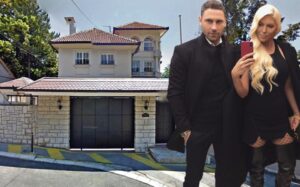 Na pitanje da li je Lukas svojim tvrdnjama narušio odnos bračnog para Karleuša-Tošić kreator daje konfuzan odgovor.
– Kako više da naruše kad ga je išamarala? (smijeh) Ja sam dobar i sa Jelenom i sa Duškom i da znam nešto o njihovom odnosu ne bih rekao, a ne znam ništa.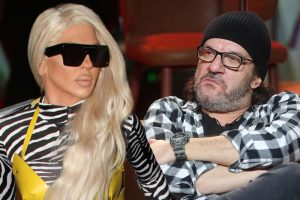 Povodom ovih Vidićevih riječi oglasila se Karleuša na društvenoj mreži Instagram.
– Volim Sašu, ali moram da demantujem. Nisam se razvela i nisam šamarala Duška, a ni Lukasa! Ja sam nježna žena – istakla je Jelena.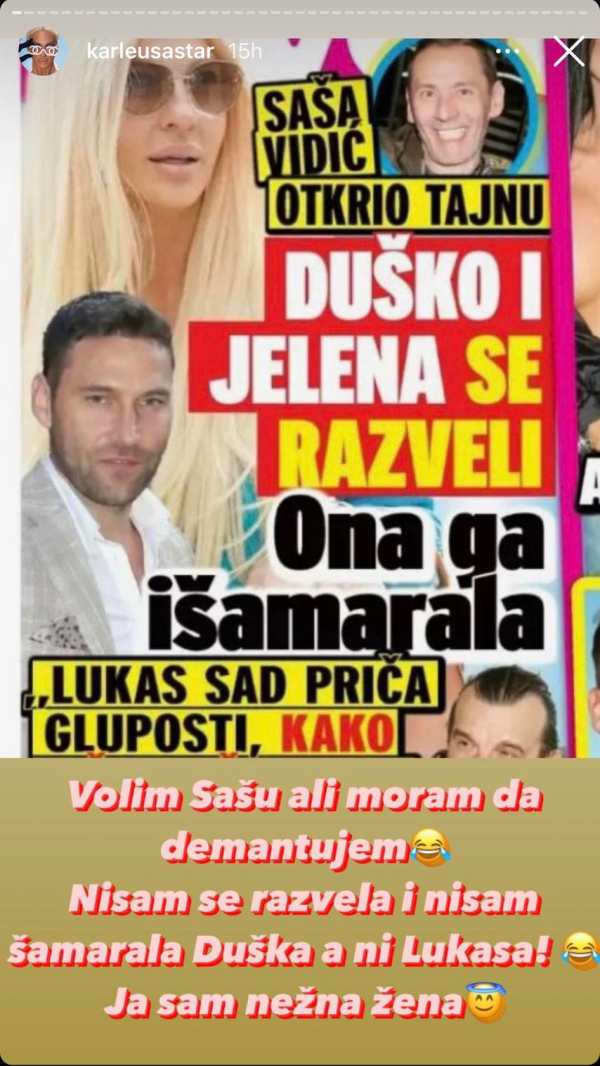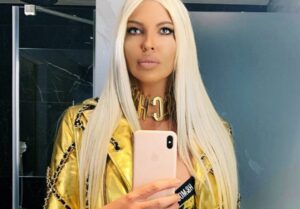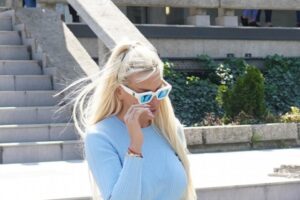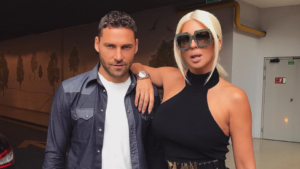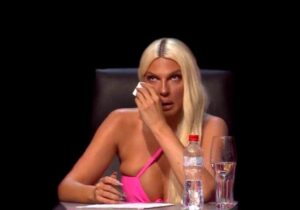 haber.ba