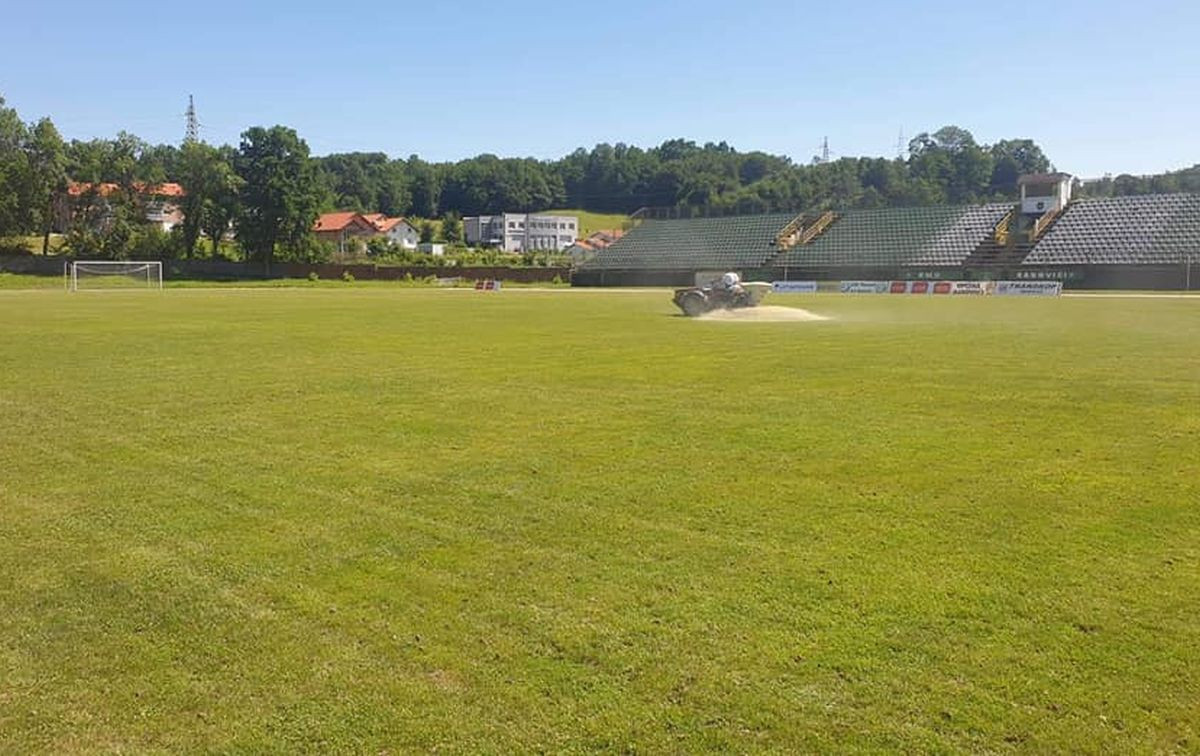 Uskoro kreću sa pripremama za novu sezonu
Na nekoliko premijerligaških terena u našoj zemlji vrijedno se radi na uređenju travnjaka.
Sigurno da će to mnogo značiti za bolji kvalitet nogometa, a radno je i u Banovićima.
Reklama – nastavite čitati ispod oglasa
Na Gradskom stadionu u tom gradu uređuje se travnjak, što može da raduje sve ljubitelje nogometa, a posebno nogometaše i trenere koji svoje svakodnevne obaveze izvršavaju na ovom terenu.
"Nema odmora kada su u pitanju infrastrukturni projekti na našem stadionu.
Reklama – nastavite čitati ispod oglasa
Krenuli smo u realizaciju najavljenog projekta savremenog navodnjavanja terena, a u isto vrijeme radimo na uređenju travnjaka odnosno čepovanju, razastiranju kvarcnog pijeska i sijanju nove trave.
Ovo će omogućiti bolje uslove za rad kako našem seniorskom timu, tako i svim ostalim selekcijama", stoji u objavi FK Budućnost Banovići.
FK Budućnost je sezonu u Prvoj ligi FBiH okončao na sjajnom trećem mjestu, a čelnici kluba rade sjajan posao.
Daje to naravno i rezultate, pa se juniorska selekcija Budućnosti nalazi pred plasmanom u Premijer ligu, dok je nedavno formirana i ženska selekcija u ovom klubu.
Reklama – nastavite čitati ispod oglasa