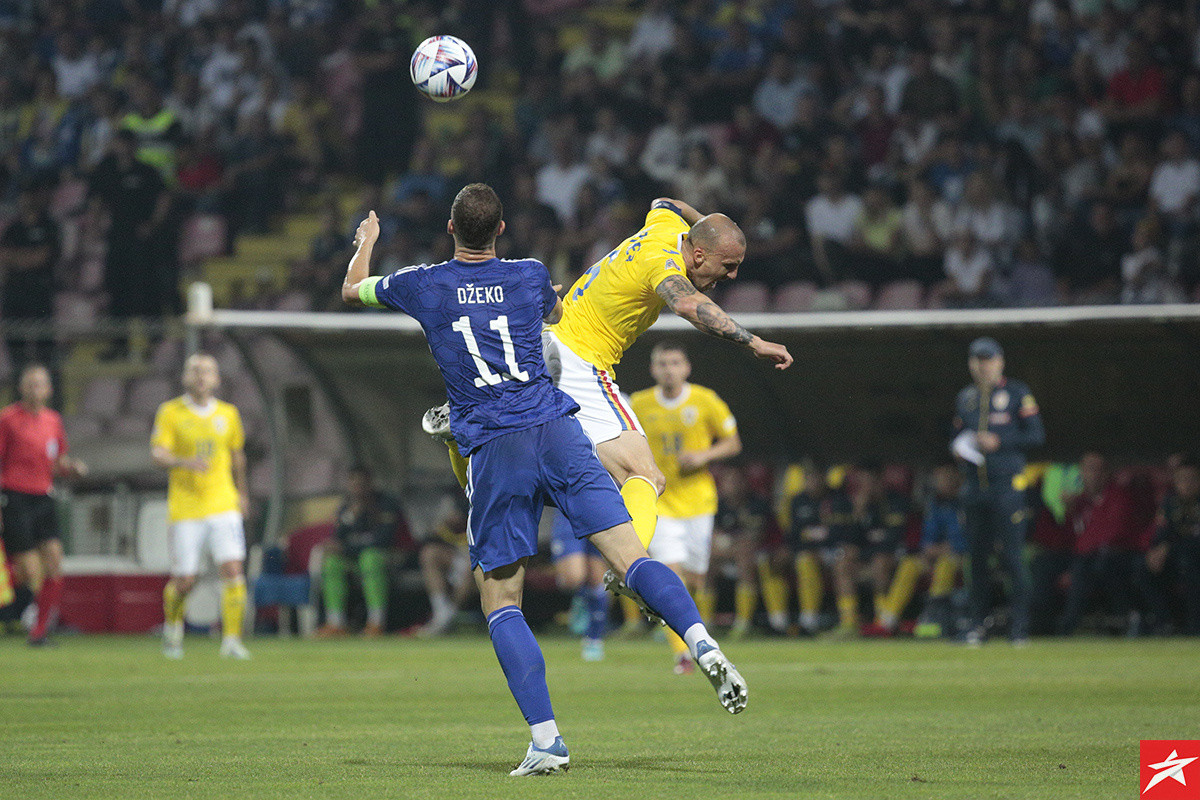 Rumuni na meti kritika
U četvrtom kolu B3 grupe Lige nacija Rumunija je sinoć deklasirana na svom terenu od Crne Gore s 0:3. 
Bio je to treći poraz Rumuna u četiri kola, a drugi od Crne Gore. Još jedan su doživjeli u Zenici prije osam dana kada ih je srušio Smail Prevljak (1:0).
Bivši reprezentativac te zemlje Sorin Cartu u razgovoru za tamošnje medije ovu generaciju nazvao je razmaženom, te rekao kako ne može prihvatiti da njegova reprezentacija ne može niti remizirati protiv Crne Gore i Bosne i Hercegovine.
"Ne mogu prihvatiti da ne možemo barem ramizirati s Crnom Gorom, pa ni Bosnom. Ne znamo napraviti realnu analizu, to je problem.
Šta pokušavamo napraviti sa sistemom 4-3-3 ako nemamo igrače? Nemamo središnjeg napadača ili veznog "box to box" igrača. Koliko filozofije kao trener, ako nemaš igrače? Ne možete napraviti selekciju samo na temelju znanja koje imate kao trener.
Najviši rezultati za reprezentaciju postignuti su sistemom s tri stopera. Zašto da se lažemo, ni sada nemamo ofanzivnu snagu", rekao je Cartu.
Podsjetimo, reprezentacija Bosne i Hercegovine Rumuniji gostuje u posljednjem kolu 27. septembra i nadamo se da će to biti samo običan izlet i beznačajna utakmica, jer prije toga dočekujemo Crnu Goru gdje nam treba pobjeda za ovjeru prvog mjesta kolo prije kraja takmičenja u Ligi nacija. 
Reklama – nastavite čitati ispod oglasa