Pjevačica Lepa Brena i njen suprug Slobodan Boba Živojinović imaju svoju jahtu, koja, prema pisanju medija, košta oko 6.000.000 eura.
A iako je dosta pričala o njoj, pjevačica je sama otkrila da ima šest spavaćih soba, do sad nisu pokazivali kako izgleda cijeli brod i unutrašnjost.
Do sada smo mogli da vidim samo jahtu spolja, a njena prijateljica Mirjana Antonović svojevremeno je na društvenoj mreži Fejsbuk objavila je fotografije kako jahta izgleda iznutra.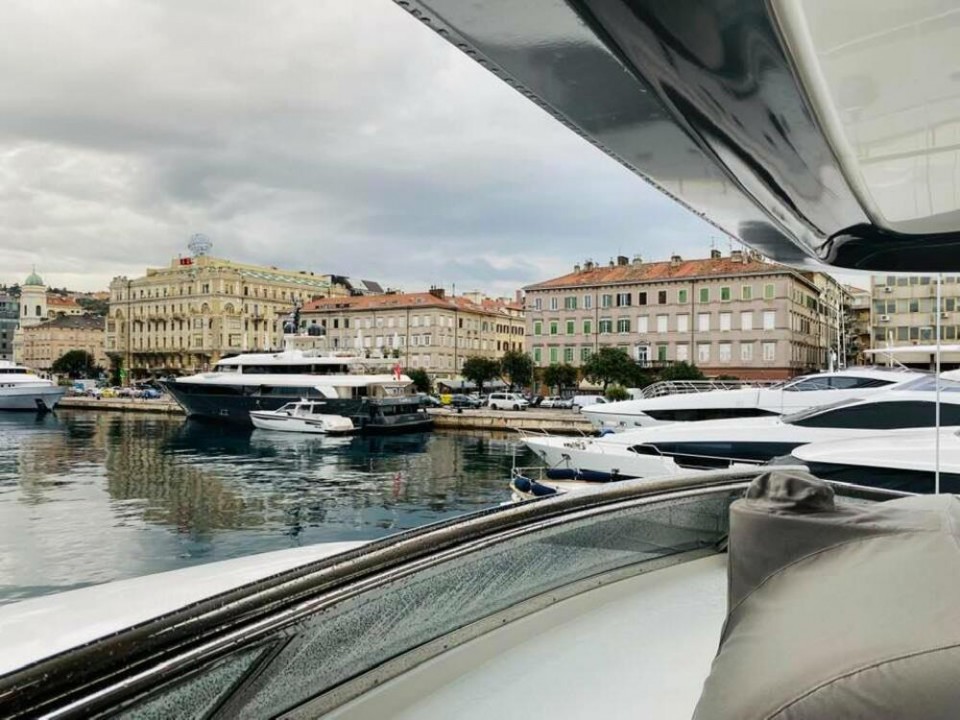 "Par sličica sa Brenine i Bobine jahte. Šteta što sam bila malo bolesna pa nisam mogla u potpunosti da uživam", napisala je Mirjana, pokazavši sav luksuz.
Dnevni boravak je prostran, sa velikim televizorom, a na mermernom stolu, sem poslastica i voća, vidi se i novčanik pun eurića.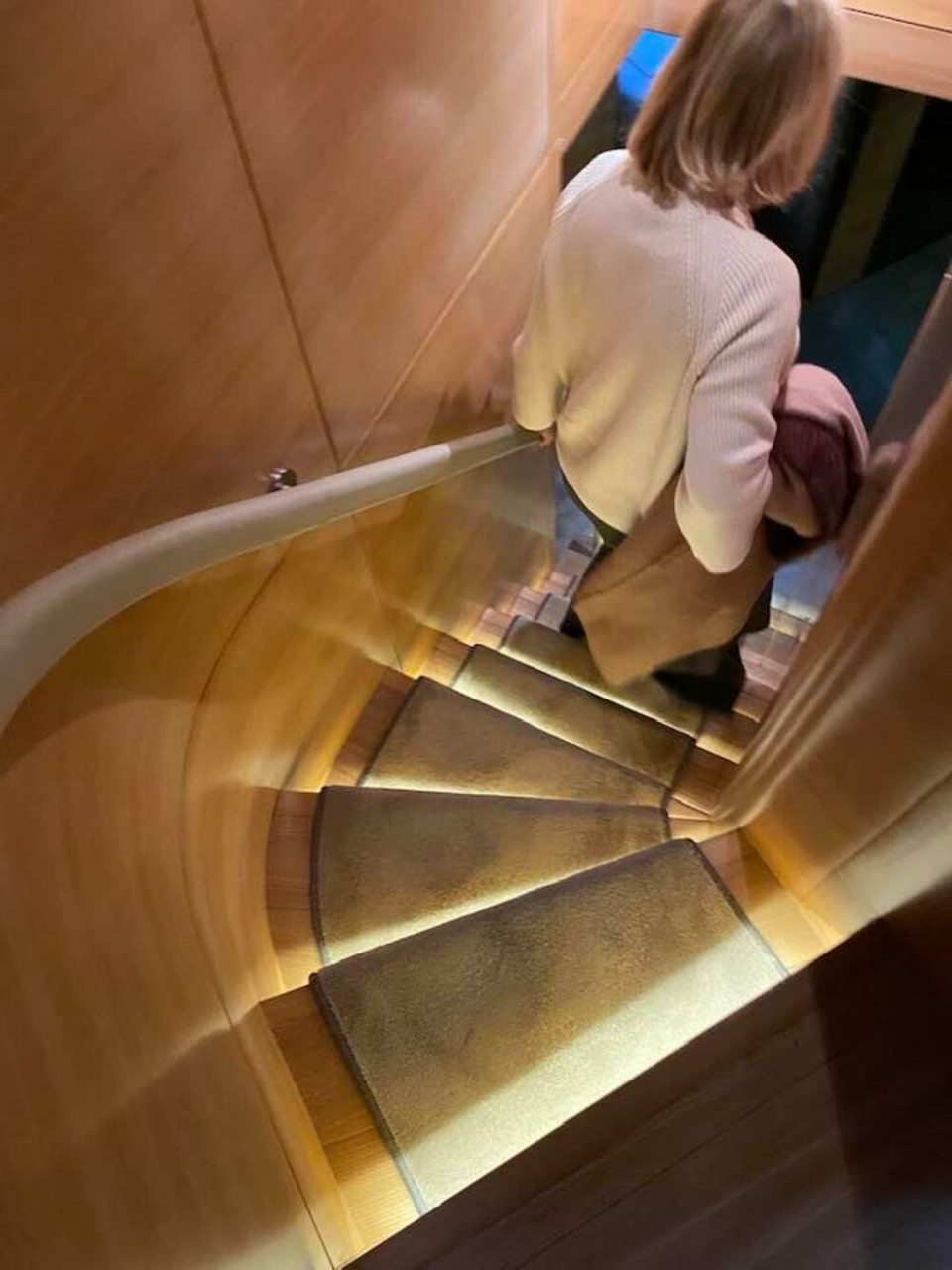 Jedna od spavaćih soba imala ima čak i svoje kupatilo, a vodilo se o svakom detalju pa su i peškiri brendirani i u nijansi pločica.
– Pa to je jedan lijep brodić od nekih 100 fita, sa pet, šest spavaćih soba. Nije to bio poklon samo za naše duše. Željeli smo sebi da priuštimo nešto jer je bila specifična situacija – govorila je Brena.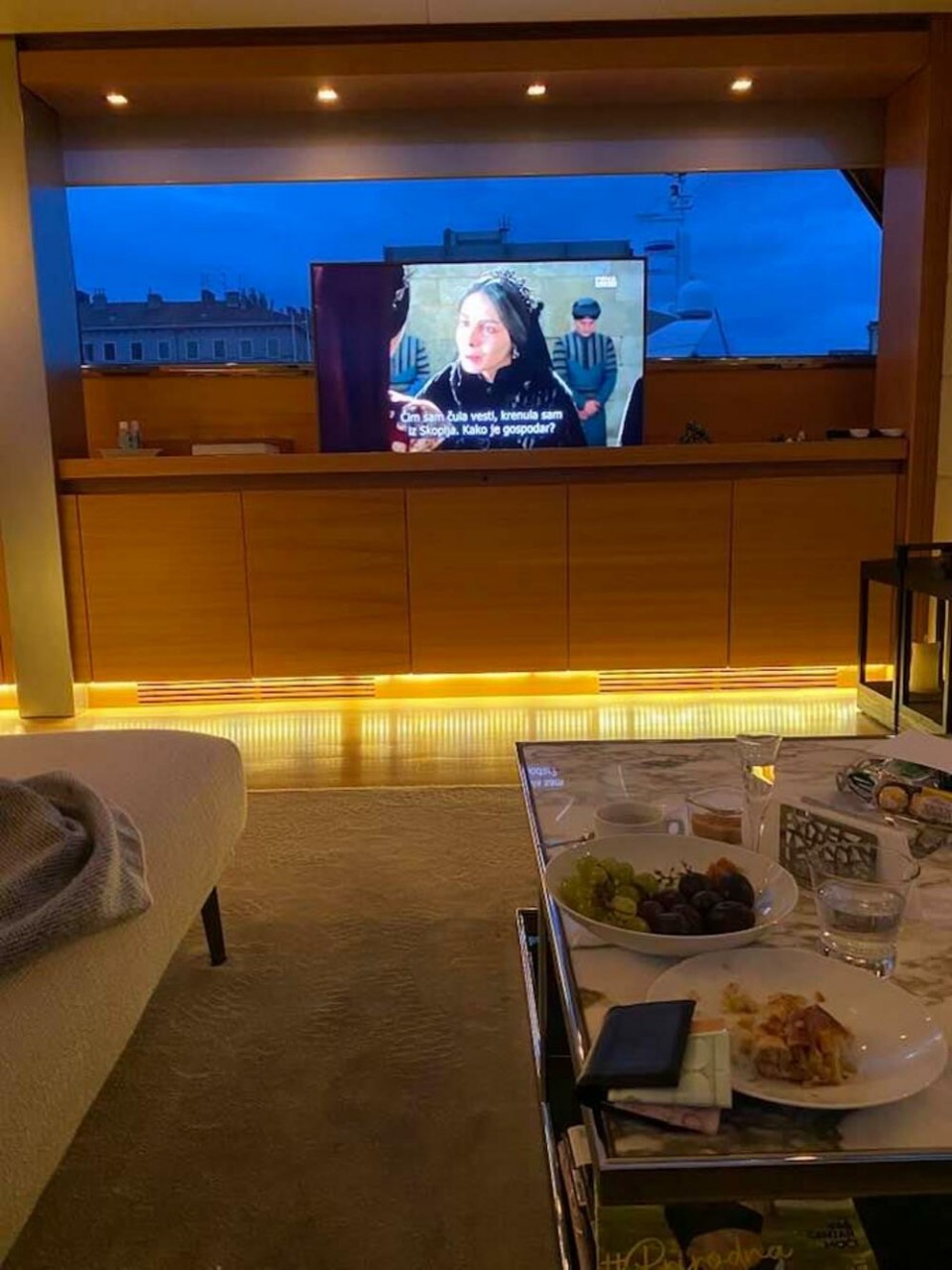 – Nismo mogli da se družimo, mogli smo samo da plovimo. Tako da sam bar imala godinu dana pauze i odmora da prođem ono što sam cijelog života zaista željela, da plovim i da sam na vodi. Obožavam more i vodu. A volim i brodove. Naravno da nisam stigla da obiđem sve što sam željela – rekla je Brena u ranijem intervjuu.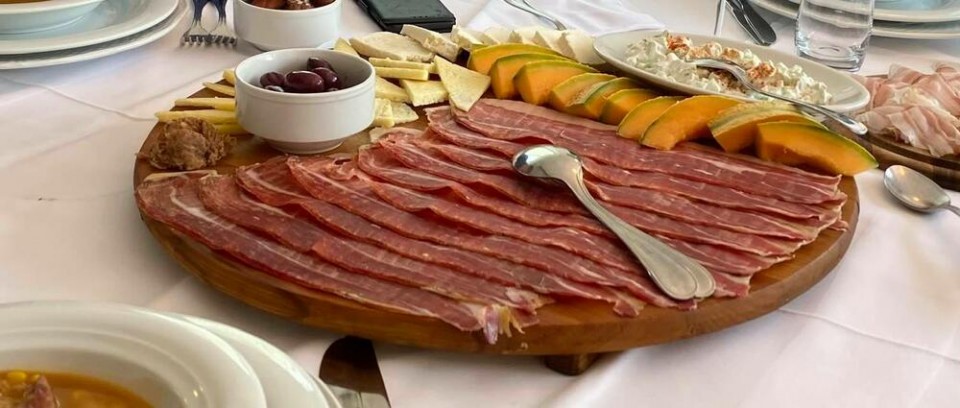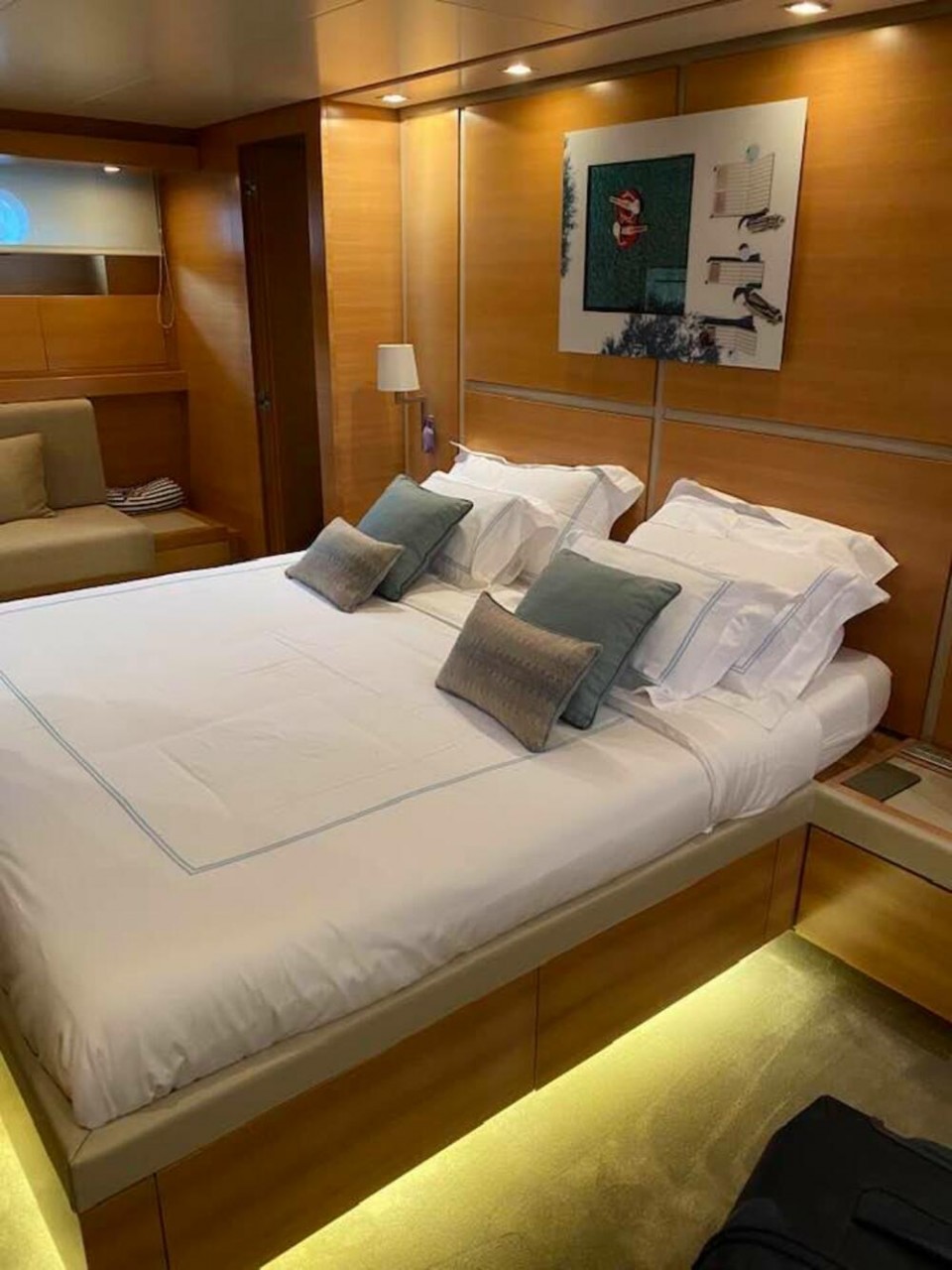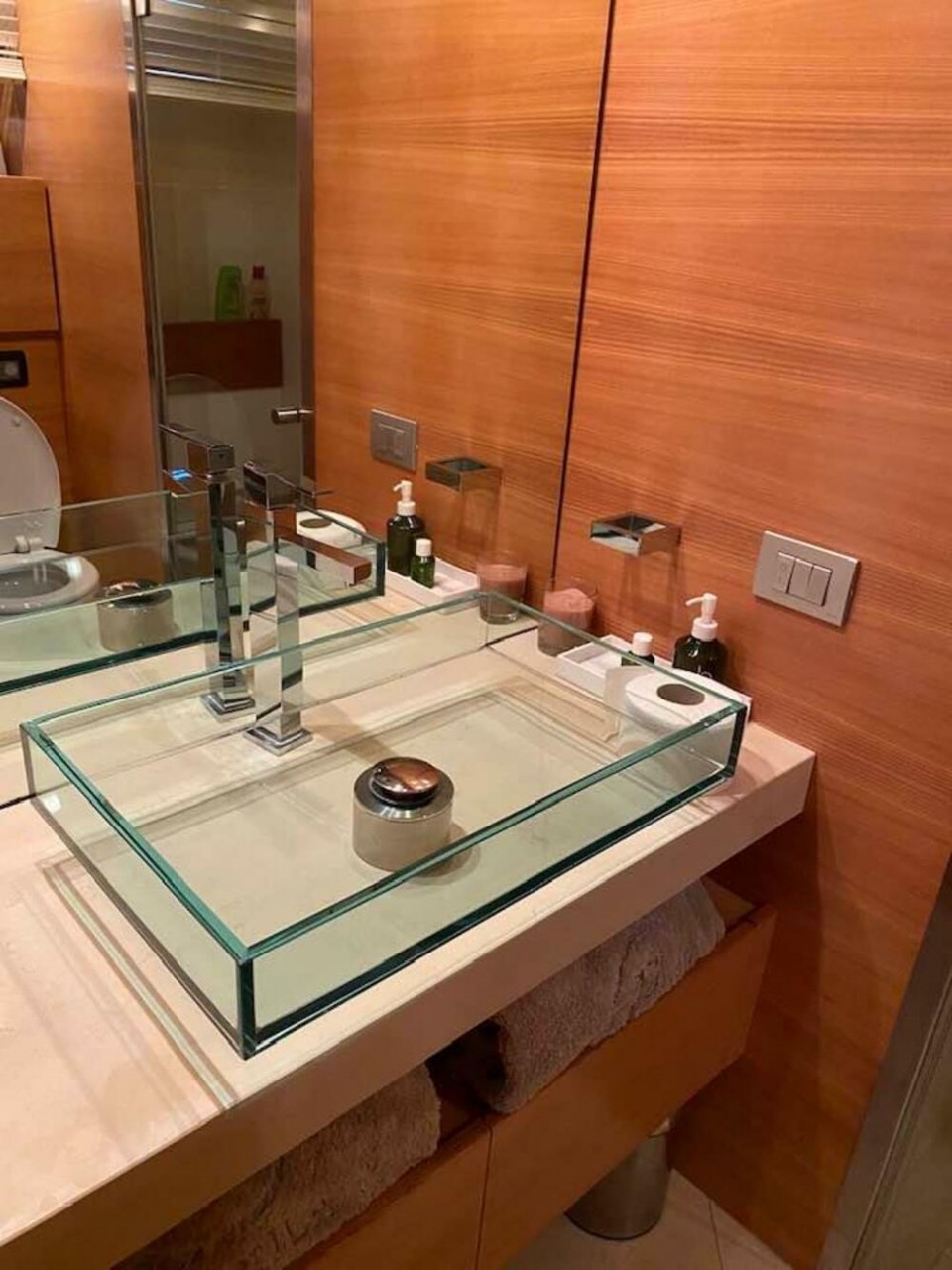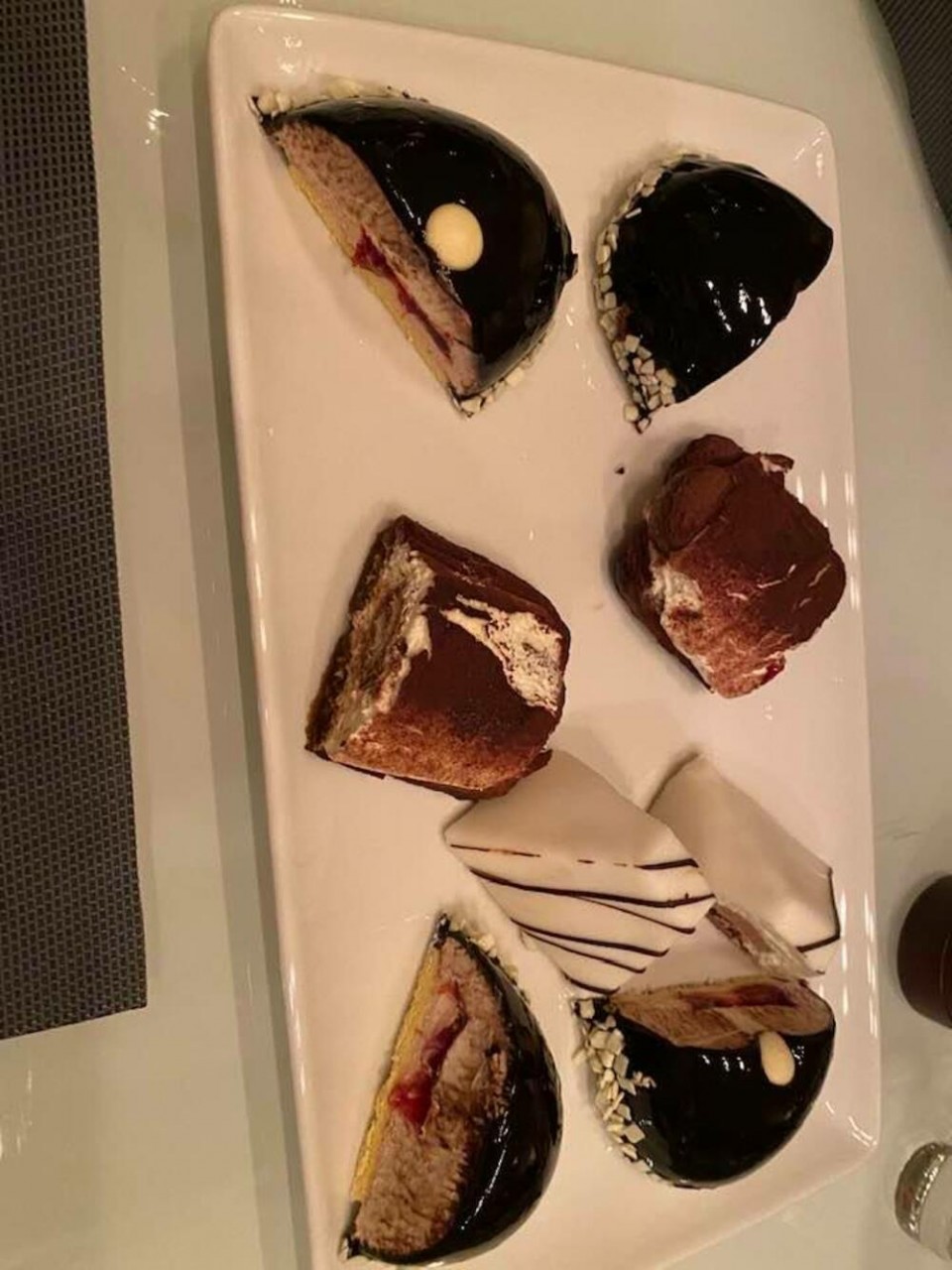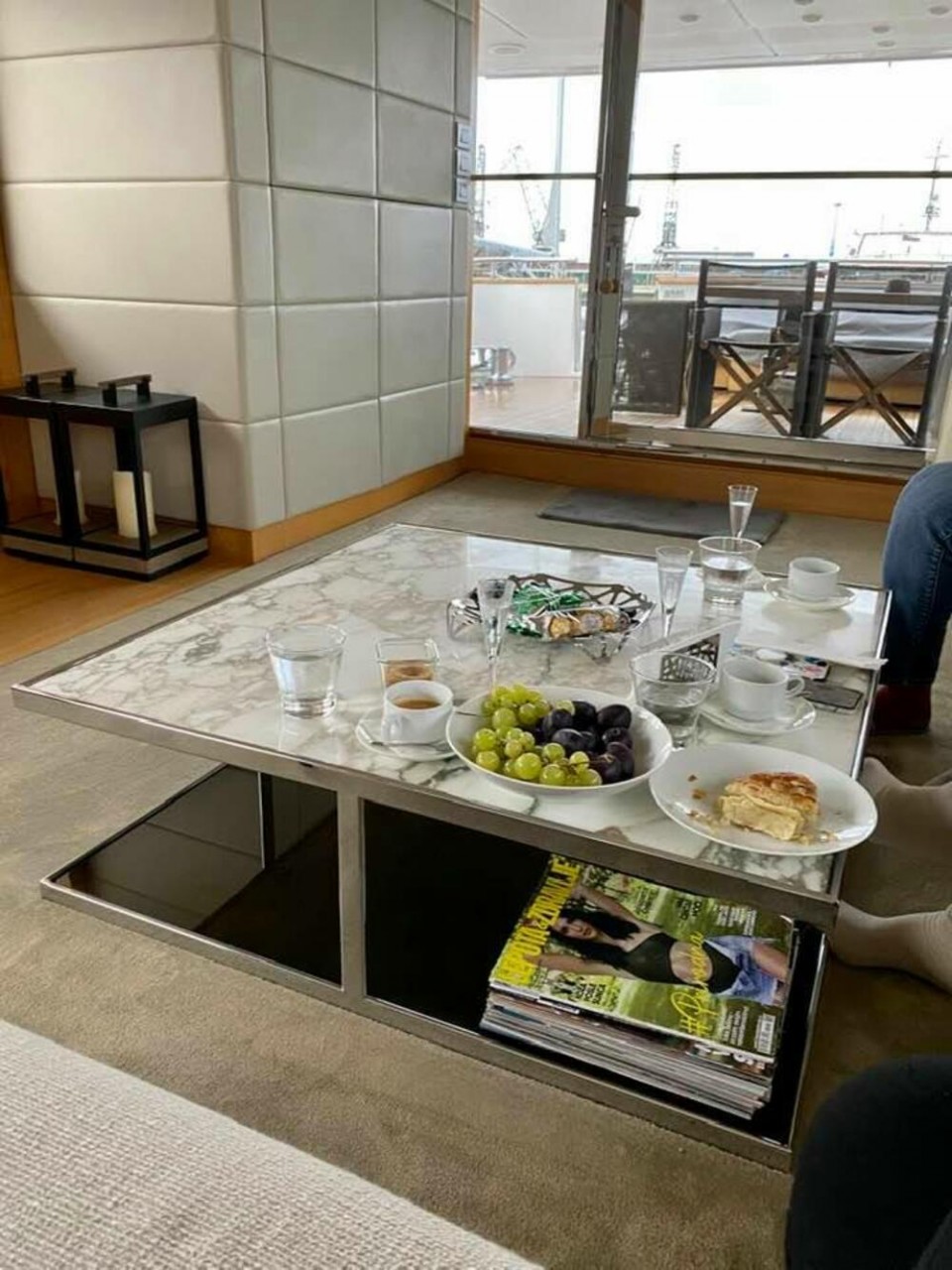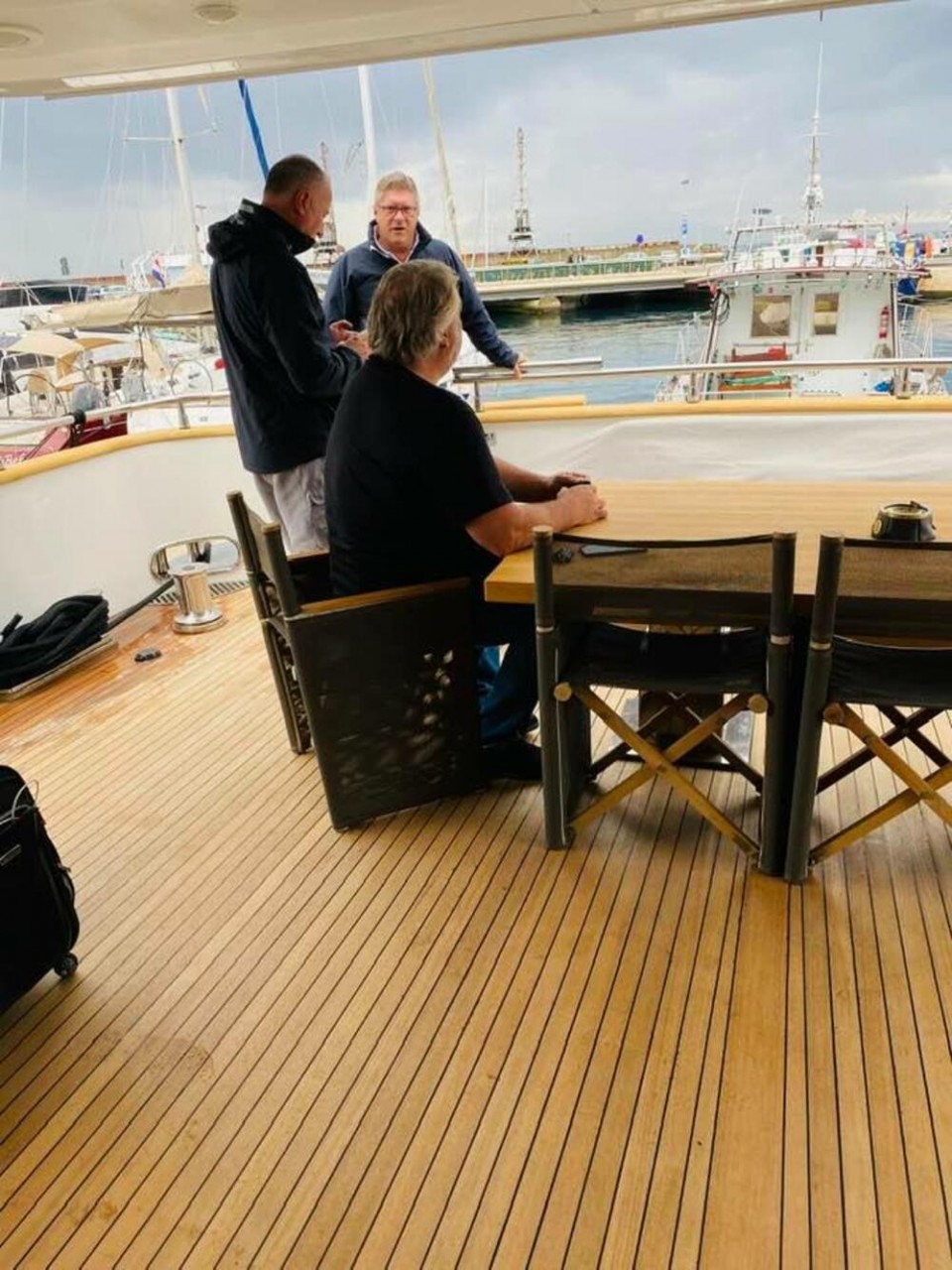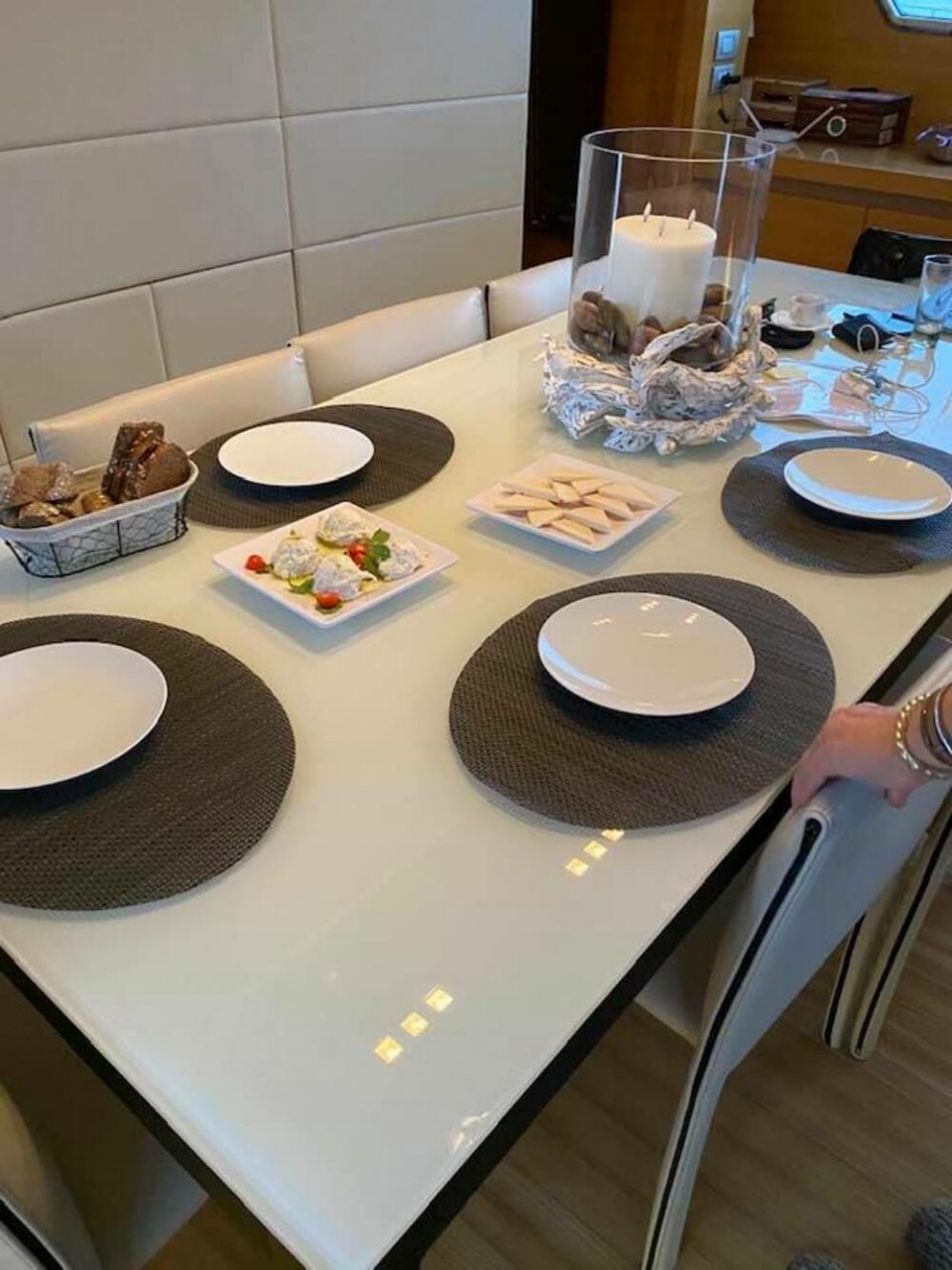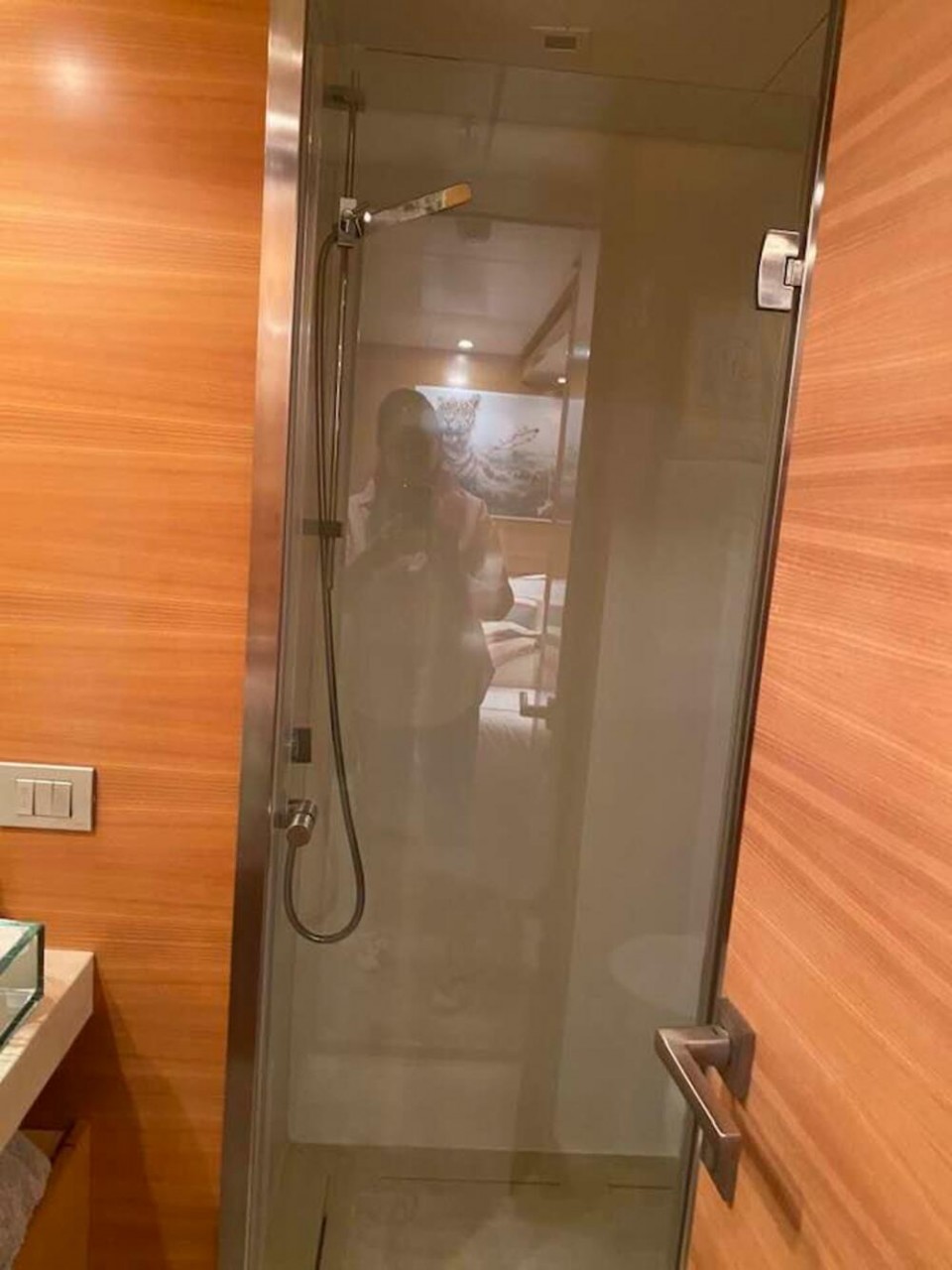 ekskluziva.ba