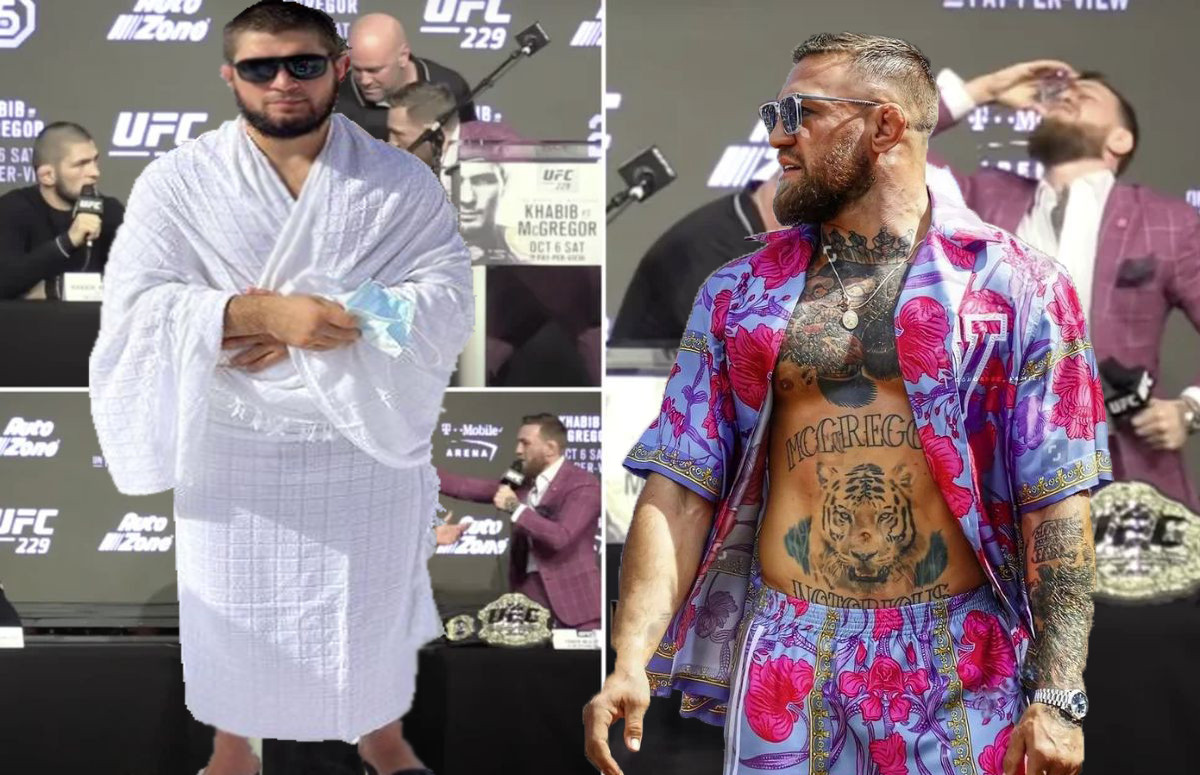 I to pred rođendan
Teško da će se ikada tako rivalstvo ponoviti iz jednostavnog razloga – uopšte se ne podnose. Prijatelji, porodica i čak religija su bili upetljani u sve pa su svi fanovi UFC-a s nestrpljenjem čekali njihove borbe.
Reklama – nastavite čitati ispod oglasa
Poznato je da su Conor i Khabib dvije različite osobe. Irac zbog svog načina života nosi status najkontroverznijeg sportiste današnjice, dok je Dagestanac miran, povućen i poprilično religiozan.
Reklama – nastavite čitati ispod oglasa
Društvenim mrežema je počeo kružiti video nastao uoči prvog susreta dvojice boraca i to baš kada je Khabib slavio svoj rođendan.
McGregor je uspio nekako unijeti skupocijeni viski u press salu nakon je ponudio Khabiba sa čašicom. Šta se desilo pogledajte ovdje.
Rus je musliman i ne pije alkohol, ali kontroverzni Irac je insistirao te mu je gurao alkoholol pod nos te ga pri tome i vrijeđao.
Reklama – nastavite čitati ispod oglasa
Khabib je ostao imun na provokacije i samo je odgovorio da ne pije alkohol dok je McGregor insistirao da ga proba.
"Znate samo zloban čovjek može tako govoriti o vašem ocu, ženi, vjeri. Ako ste normalni, onda nećete pričati o tim stvarima", nedavno je Khabib kazao o McGregoru kada je gostovao u podcastu kod Mikea Tysona.
McGregor je poznat po dugom jeziku, protiv svih rivala vodi ratove riječima uz nadu da će ih psihički slomiti i prije nego što uđe u oktagon.
Ipak, Khabib je jedan od rijetkih kojem Irac nije mogao ništa. Dagestanac ga je pobijedio u borbi održanoj o oktobru 2018. godine.
"Hajde da sada pričamo. Hajde pričajmo", moglo se čuti kako Khbabib govori Conoru dok ga je držao za vrat poslije čega je uslijedila pobjeda.
Reklama – nastavite čitati ispod oglasa