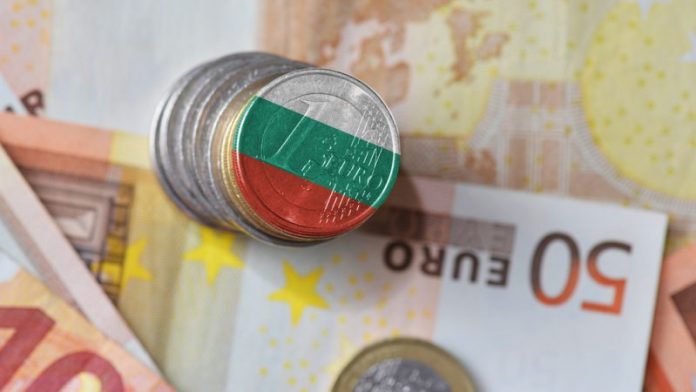 Vlada Bugarske odobrila je plan za pridruživanje eurozoni od 1. januara 2024. godine, uprkos tome što su pojedine članice vladajuće koalicije izrazile zabrinutost zbog nepostojanja detaljne analize o ekonomskim uticajima tog poteza.
Političke neizvjesnosti i provođenja tri izbora prošle godine odgodili su usvajanje tog plana, čiji je nacrt urađen nakon što je Bugarska zajedno sa Hrvatskom primljena 2020. godine u Evropski mehanizam deviznog kursa – ERM-2, što je obavezna faza u okviru pristupanja u članstvo eurozone.
Najsiromašnija članica Evropske unije, koja već vezuje kurs bugarskog leva za euro, obećala je da će 2024. godine usvojiti jedinstvenu valutu po sadašnjem fiksnom kursu.
"Bugarska je, de facto, već usvojila euro kroz sporazum valutnog odbora. Fiksno vezivanje leva za euro znači da, na primjer, ako želimo da podignemo kamatne stope, to nećemo moći uraditi", rekao je novinarima ministar finansija Asen Vasilev, prenosi Reuters.
Prema njegovim riječima, "plan daje jasan vremenski okvir bankama i drugim platnim institucijama kako da se pripreme za uvođenja eura", što je, kaže, samo prvi tehnički korak.
Socijalisti i partija ITN, članovi četvorostranačke vladajuće koalicije, koji načelno podržavaju pristupanje eurozoni, bili su protiv Vladinog plana, navodeći da nedostaje analiza Centralne banke o tome kako će euro uticati na prihode ljudi i na ekonomiju u cjelini.
"Otkako smo se pridružili Evropskoj uniji, zna se da ćemo usvojiti euro. Kada će se to desiti, zavisi od nas. Moramo da donesemo racionalnu odluku, zasnovanu na potpunim informacijama, a ova današnja nije takva", rekla je liderka socijalista i ministarka ekonomije Kornelija Ninova.
Ministar finansija Vasilev je naveo da tek treba da se održi javna rasprava, kao i rasprava u Parlamentu, koji treba odobriti zakonske izmjene.
Bugarska, koja tek treba da pokaže opipljive rezultate u borbi protiv korupcije, mogla bi se suočiti i sa izazovima u pogledu ispunjavanja nominalnih kriterija za pridruživanje eurozoni, ocjenjuje Reuters. Ta zemlja je jedna od najmanje zaduženih u EU, a od 2020. ima fiskalni deficit od oko 3,0 posto BDP-a, dok je rast cijena energije i hrane u aprilu ove godine pogurao godišnju inflaciju na 14,4 procenta, na najviši nivo od 2008. godine.