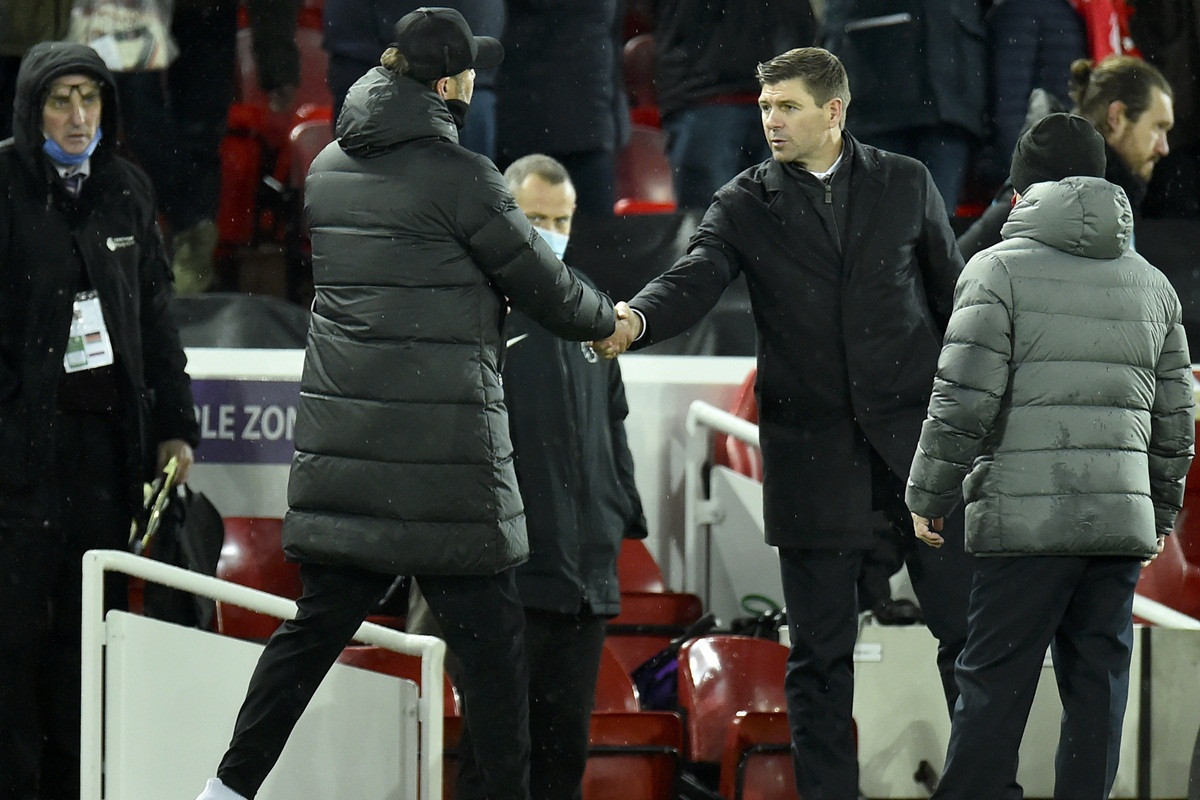 Trener Liverpoola pred mečeve sezone
Iako to nije uspio kao igrač Redsa, Steven Gerrard na kraju ove sezone ima priliku da indirektno donese titulu prvaka Engleske Liverpoolu.
Naime, Gerrard sa svojom Aston Villom ne smije izgubiti na Etihadu protiv Manchester Cityja, dok Liverpool mora pobijediti Wolvese da bi bio novi prvak.
Trener Liverpoola Jurgen Klopp stavio se u Gerrardovu poziciju i rekao da bi mu to bila dodatna motivacija, ali da Stevena nije kontaktirao.
"Kako se osjeća Gerrard mogu da zamislim jedino ako sebe stavim u njegovu poziciju. Kada bih ja igrao utakmicu, koja bi mogla da pomogne nekom mom bivšem klubu, Borussiji ili Mainzu, to bi mi bila dodatna motivacija. Ne treba uopšte da zovem Gerrarda prije utakmice, on će sto posto svoj posao maksimalno ozbiljno odraditi. Nisam ga zvao, ali vjerovatno svi ostali iz kluba jesu", rekao je Klopp i potvrdio da će klub napustiti Divock Origi, zlatni joker Liverpoola:
"On je legenda Liverpoola, jedan od najvažnijih igrača sa kojima sam radio. Očekujem da dobije zaslužen i poseban oproštaj. Bio je pravi užitak raditi s njim, gdje god da ode, bit će odličan. Sjajan je igrač, sjajan momak. Svi ga vole u ekipi, bit će to težak trenutak kad ode."
"Kad pomislim na njega, vidim važne golove, povrede, uspone i padove, ali on je bez ikakve sumnje naša legenda", dodao je njemački stručnjak.
Reklama – nastavite čitati ispod oglasa