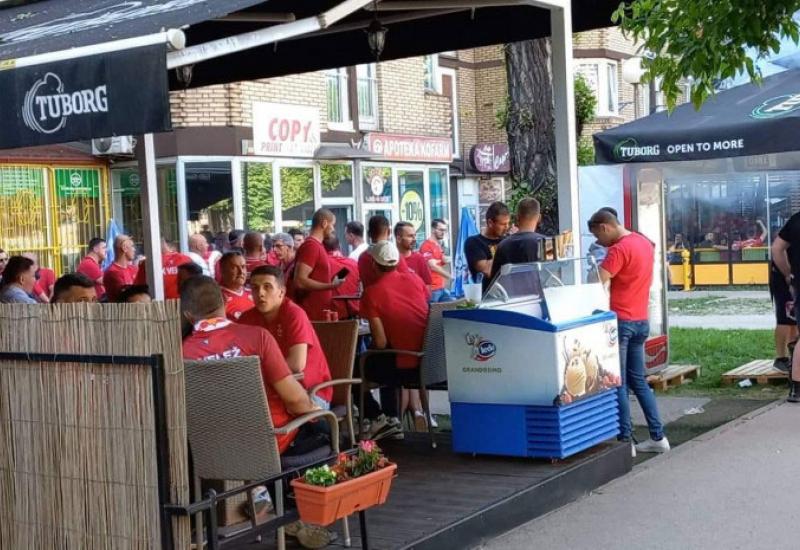 Tekst članka se nastavlja ispod banera
Foto: Avaz.ba / Navijači Veleža u Zenici
U Zenici vlada prava navijačka atmosfera uoči finala Kupa BiH koje će na Bilinom polju od 19 sati igrati Sarajevo i Velež.
Bit će to duel dvije ekipe kojima će pobjeda večeras biti spas sezone s obzirom na to da ni jedni ni drugi preko Premijer lige nisu uspjeli osigurati plasman na euro scenu.
Foto: Avaz.ba / Navijači Veleža u Zenici
Navijači Veleža, kojih je na stotine stiglo u Zenicu kako vozom tako i privatnim automobila, okupirali su kafiće iza zapadne tribine Bilinog polja gdje čekaju polazak na stadion gdje će svom timu pružiti veliku podršku u utakmici sezonem, piše Avaz.