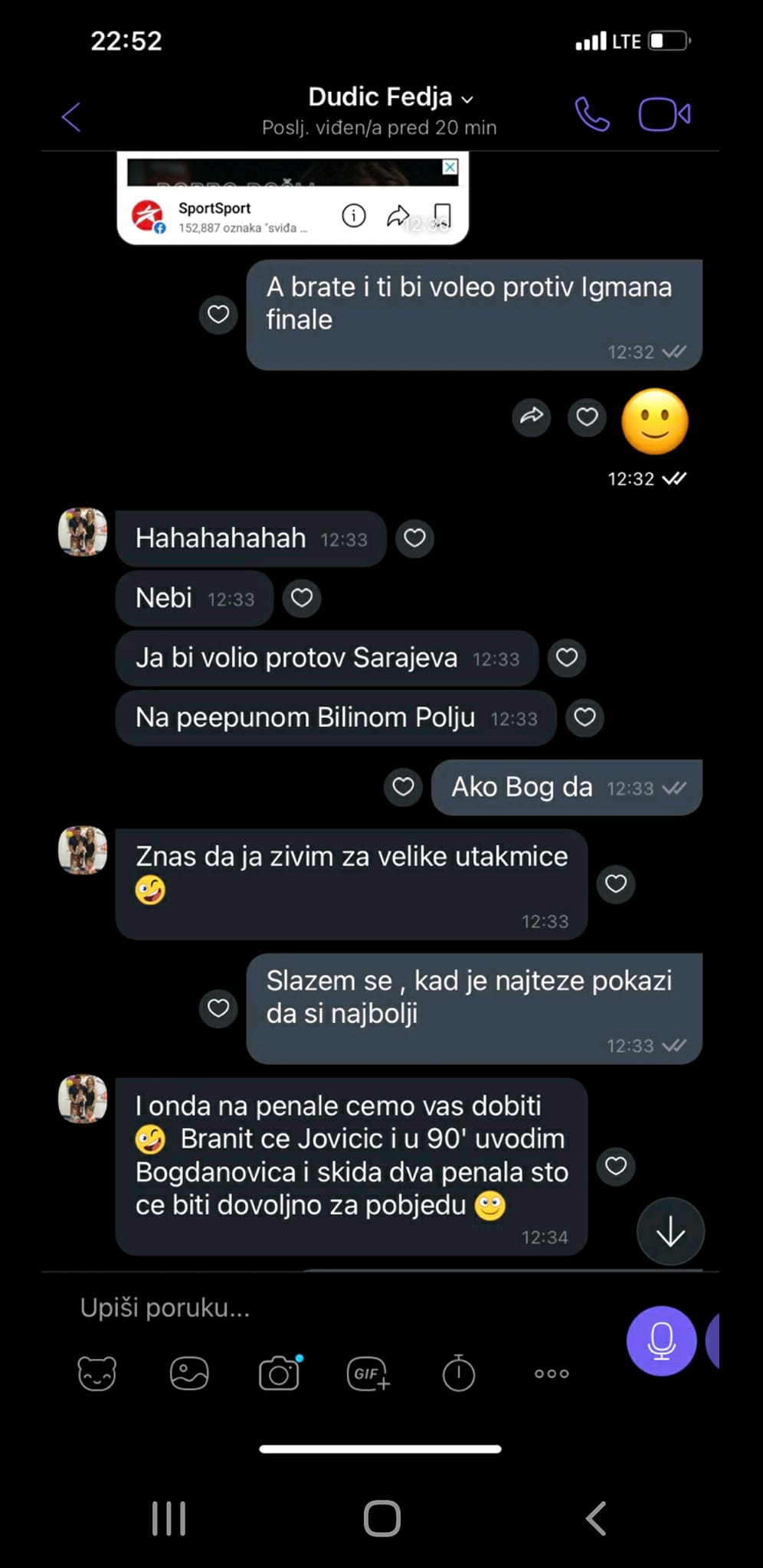 Fudbaleri Veleža osvojili su Kup BiH. Nakon 0:0 u regularnom dijelu susreta, Velež je na penale pobijedio Sarajevo, a u junaka se promovirao Slaviša Bogdanović, koji je ciljano uveden da brani penale…
Dudić je jednom prijatelju objašnjavao kako bi volio protiv Sarajeva na Bilinom polju igrati finale Kupa BiH. Događalo se to 5. aprila i Veležov trener pogodio je sve…
"Znaš da ja živim za velike utakmice i onda na penale ćemo vas dobiti. Branit će Jovičić i onda u 90. Bogdanovića i onda skida dva penala što će biti dovoljno za pobjedu", napisao je Dudić tada.
Dudić je sinoć nakon utakmice objavio tu prepisku.
"Da bi nešto ostvario, moraš u to i vjerovati", napisao je Dudić uz objavljenu prepisku.
The post Dudić objavio urnebesnu prepisku: Uvest ću Bogdanovića, skida dva penala… appeared first on Sportske.ba.