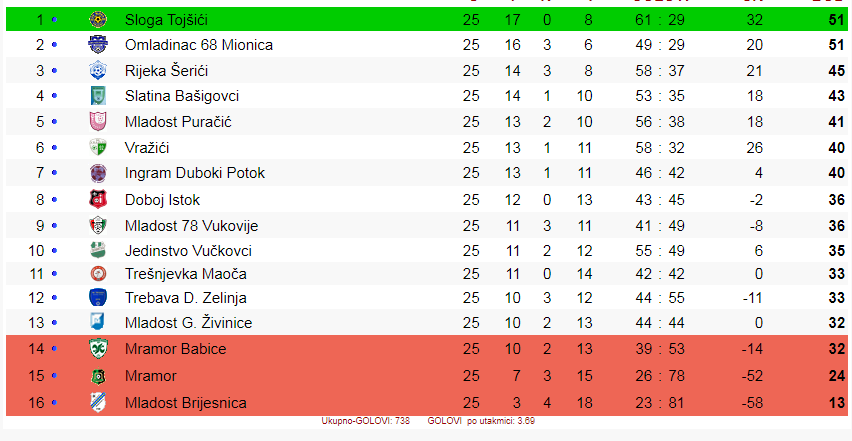 Nogometni mešetari u Tuzlanskom kantonu imaju jedan cilj – spriječiti tojšićku Slogu da uđe u viši rang odnosno Drugu ligu FBiH – "Sjever".
Međutim, tojšićki romantičari za sada uspješno na terenu odolijevaju svakakvim podvalama sa kojim se klub suočava na proljeće te na terenu knjiže bodove. Sloga je u Bašigovcima u 25. kolu Prve lige TK slavila protiv Slatine rezultatom 1:3 te stigla do 51. boda u sezoni koliko ima i Omladinac.
Do kraja sezone je ostalo pet kola, a u Tojšiće stiže i ekipa Omladinca, pa bi to u konačnici mogla biti i utakmica sezone ukoliko nogometni mešetari u TK, koji su sve aktivniji kako se bliži kraj sezone, ne odrade svoj dio posla.
The post Tojšićki romantičari prkose mešetarima i gaze prema višem rangu appeared first on Sportske.ba.