Polako ali i sigurno, Emrah Emšo zauzima značajnije pozicije na muzičkoj sceni. Svoje vjerne pratioce, ove ljetne sezone "počastit će" sjajnom numerom, ali i video zapisom.
-Kažu da nagli "skokovi" na muzičkim skalama, nisi dugovječna. Svojom karijerom sam prezadovoljan. Novu pjesmu i spot snimao sam u Beogradu. Luksuzni, tamošnji splav mi je bilo prelijepo mjesto za snimanje video klipa, prekrasno za tu ljetnu, uzbudljivu varijantu. Uskoro ću sve to i promovirati – kazao je Emšo.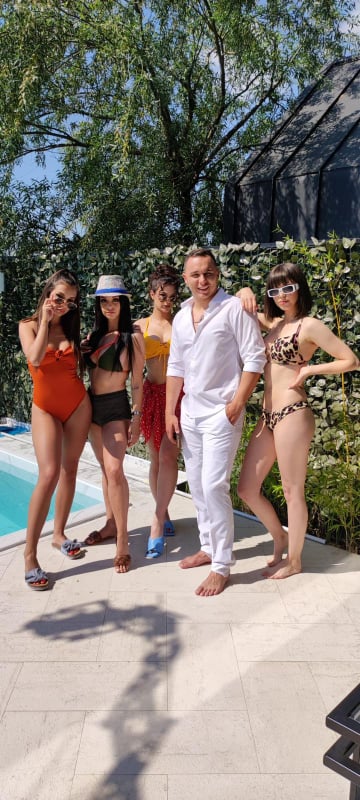 Istina, ostao je nedorečen! Vidimo da je sa stotinjak ruža počastio statistkinje, no koga to poljupcem časti sve popularniji pjevač, ostaje nam da vidimo.
Dž. H. M.