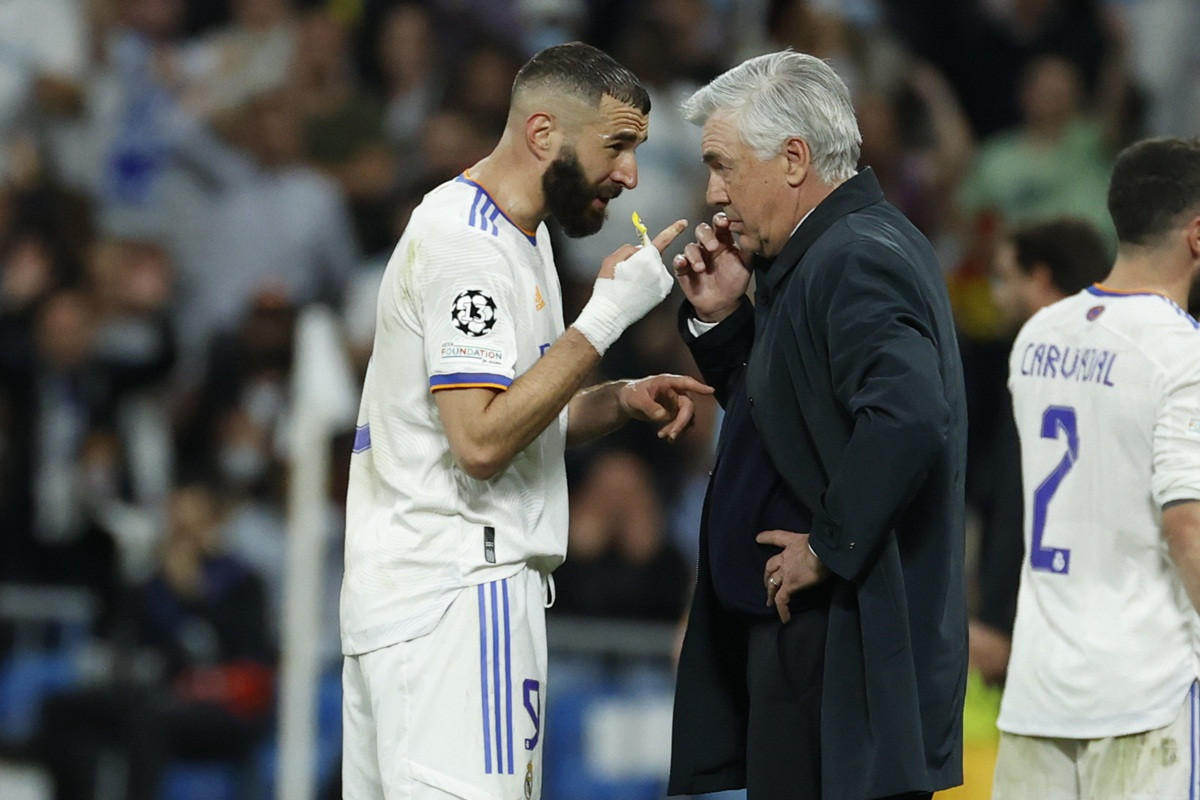 Trener Reala objasnio
Real Madrid je večeras sa 6:0 deklasirao Levante i poslao ga u niži rang.
Opet je svoj dan imao Karim Benzema koji je postigao 323. gol za Real Madrid i tako se izjednačio na drugom mjestu vječne liste strijelaca s legendarnim Raulom.
Reklama – nastavite čitati ispod oglasa
Nećemo trošiti mnogo riječi oko toga da je Benzema najbolji igrač Real Madrida ove sezone i najzuslužniji čovjek za osvajanje titule prvaka Španije i ulaska u finale Lige prvaka.
Trener Los Blancosa Carlo Ancelotti otkrio je njegovu tajnu i objasnio da je eksplodirao nakon odlaska Cristiana Ronalda zato što je preuzeo njegovu odgovornost u timu.
Reklama – nastavite čitati ispod oglasa
"Teško mi je Benzemu smatrati jednostavnim centralnim napadačem, jer u stvarnosti je on fantastičan igrač koji igra u napadu. On nije samo strijelac, već i asistent svojim saigračima", rekao je Ancelotti pa nastavio:
"On je kompletan igrač i jako nam je važan. Vrhunski igrač, za kojeg mislim da je trenutno najbolji na svijetu. Mislim da je Karim postao vođa kada je Ronaldo otišao."
"Ronaldo je bio igrač koji je postizao 50 golova po sezoni i bez njega je Real Madrid imao velikih poteškoća u zabijanju. Karim je preuzeo tu odgovornost i postao još važniji za tim."
"On je vođa ove ekipe, ali ne i jedini. Uspjeli smo izgraditi snažan duh za ovu momčad i to se vidi po utakmicama koje igramo. Oni podržavaju jedni druge i to je ključ uspjeha", objasnio je Ancelotti, prenosi Football Espana.
Reklama – nastavite čitati ispod oglasa