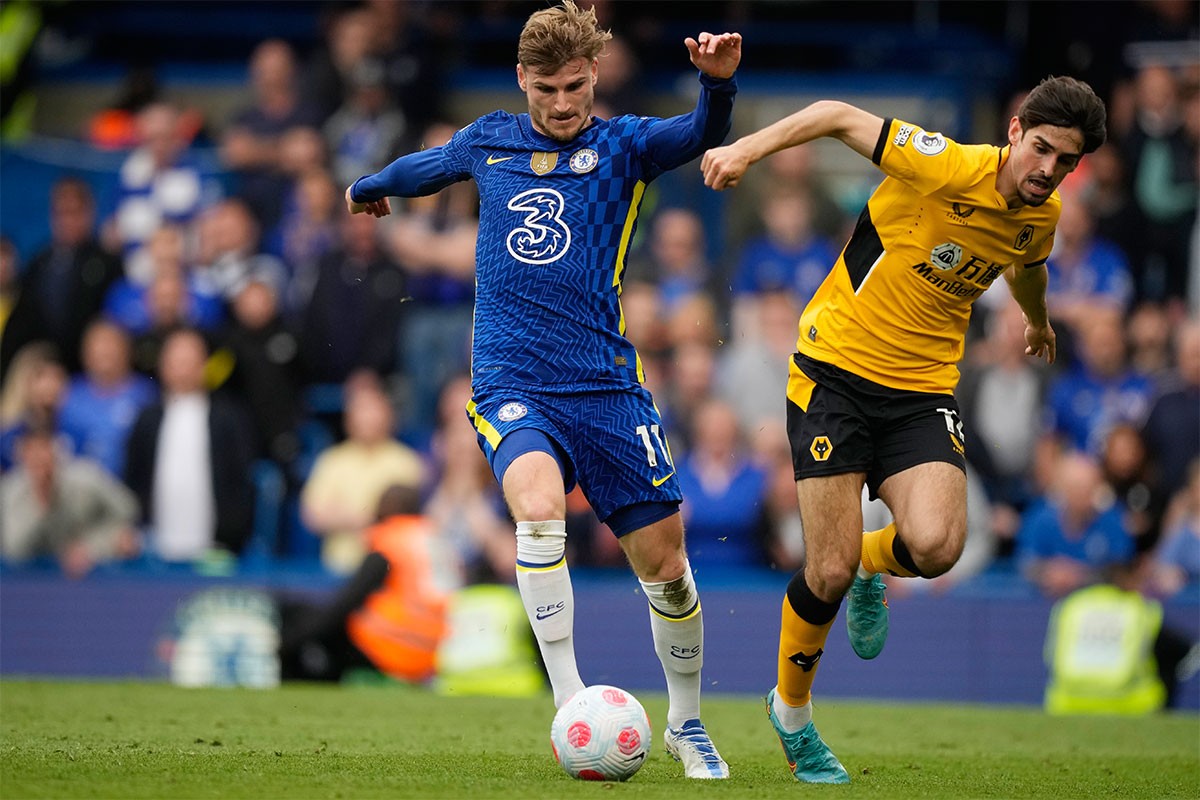 Fudbaleri Čelsija odigrali su nerješeno sa Vulverhemptonom 2:2 u 36. kolu Premijer lige.
Čelsi je bio na pragu pobjede, ali je ekipa Vulverhemptona stigla do izjendačenja u posljednjim trenucima utakmice.
Dva gola u tri minuta je postigao Romelu Lukaku, ali to ipak nije bilo dovoljno da Čelsi ostvari pobjedu na ovoj utakmici.
U prvom poluvremenu nije bilo promjene rezultata, sve do 39. minuta kada je Loftus-Čik postigao gol, koji je ubrzo poništen zbog ofsajda. Loftus-Čik nije bio u ofsajdu, ali jeste Ridiger, pa su sudije procjenile da je on uticao na igru i poništen je gol Čelsija.
U drugom poluvremenu Čelsi je zaigrao još angažovanije i u 54. minutu utakmice sviran je penal, koji je Lukaku ubrzo pretvorio u vođstvo Čelsija.
Nije se čekalo dugo na novi gol, budući da je Belgijanac u 58. minutu na asistenciju Pulišiča zatresao mrežu rivala za 2:0.
Ipak, gostujuća ekipa se nije predala i za to je stigla nagrada.
Prvo u 79. minutu kada je Fransisko Trinsao zatresao mrežu Čelsija, a onda i na kraju – u 97. minutu utakmice kada je Konor Koudi na oduševljenje navijača Vulvsa poslao loptu u mrežu za konačnih 2.2.
Čelsi je ovim remijem ugrozio sebi treću poziciju, budući da uz četiri boda prednosti u odnosu na Arsenal ima i utakmicu više. ekipi sa "Stamford Bridža" ostale su još dvije utakmice do kraja Premijer lige, prenosi B92.