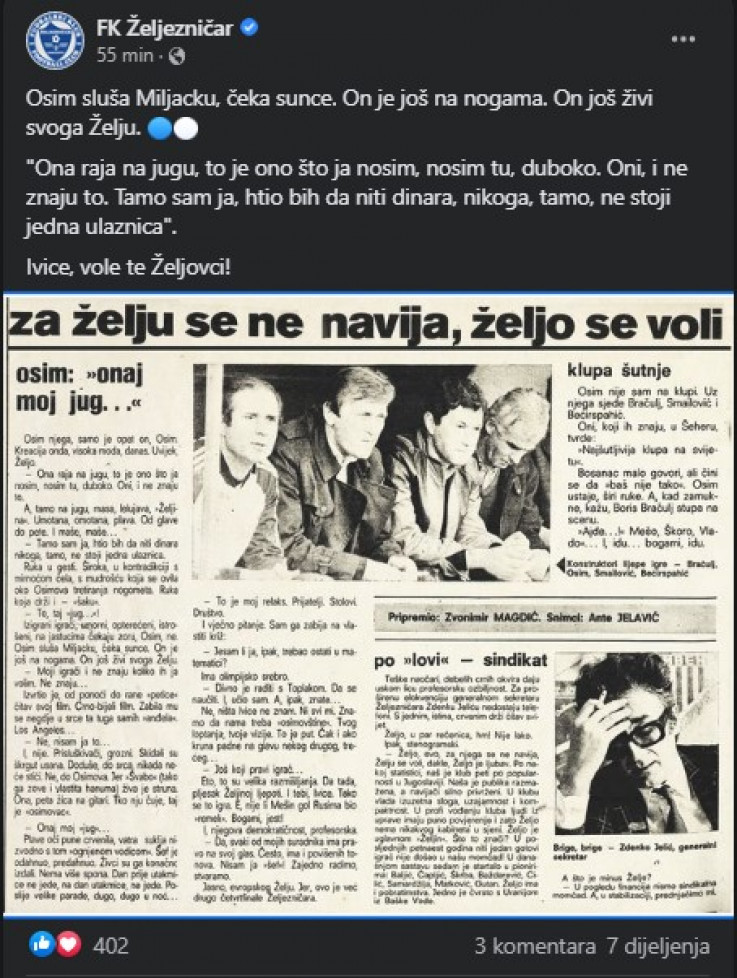 Na profilu FK Željezničar objavio je članak iz vremena dok je Ivica Osim bio trener kluba sa Grbavice.
– Za Želju se ne navija, Željo se voli, naslov je teksta kojeg je napisao Zvonimir Magdić.
Također, istaknut je jedan dio razgovora.
– Osim sluša Miljacku, čeka sunce. On je još na nogama. On još živi svoga Želju.
Ona raja na jugu, to je ono što ja nosim, nosim tu, duboko. Oni, i ne znaju to. Tamo sam ja, htio bih da niti dinara, nikoga, tamo, ne stoji jedna ulaznica.
– Ivice, vole te Željovci, istakli su iz FK Željezničar.
The post Iz Željezničara podsjetili na Osimove riječi appeared first on Sportske.ba.