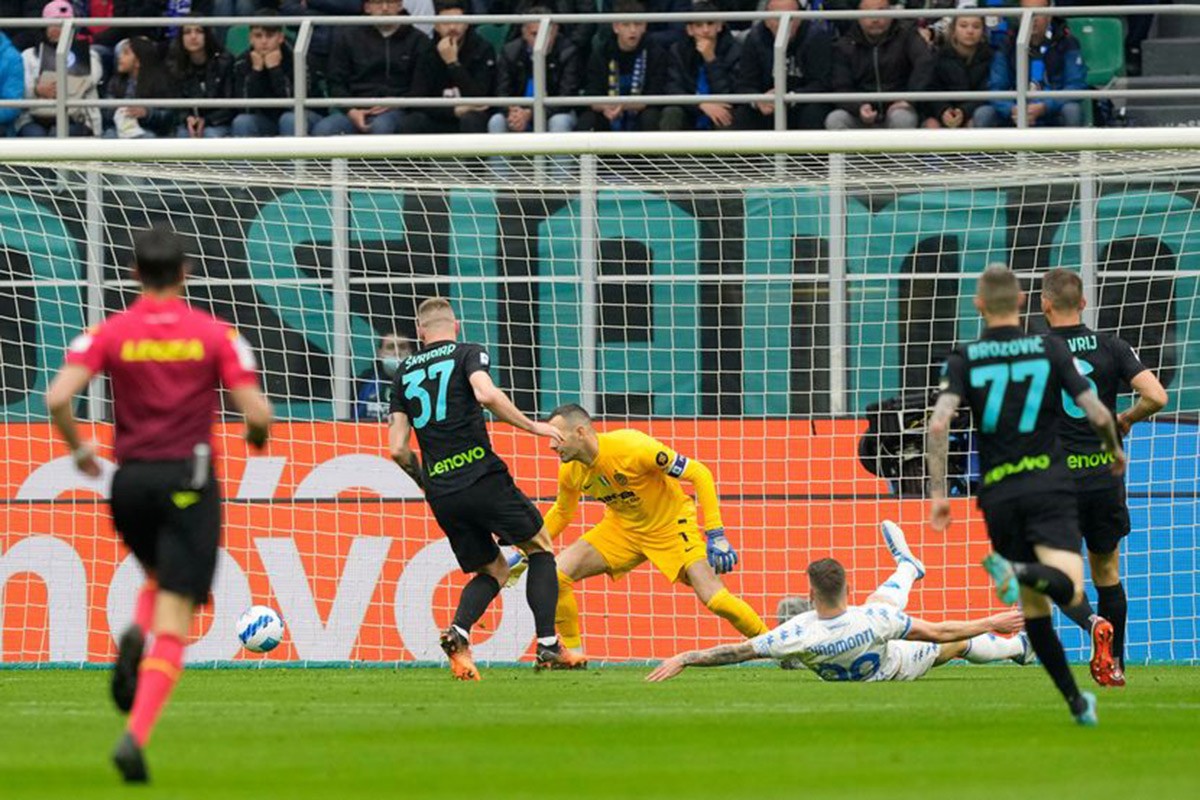 Fudbaleri Intera uspjeli su da prebrode dva gola deficita protiv Empolija, da pobjede goste 4:2 i preotmu Milanu "pol" poziciju u šampionskoj trci. "Rosoneri" imaju meč manje i u nedjelju su na potezu da postave stvari onakve kakve su bile prije ovog kola.
Do tada, ekipa Simonea Inzagija šepuriće se na liderskoj poziciji na koju se popela poslije pola sata drame sa neugodnim Empolijem na "Đuezepe Meaci". Gosti su šokantno vodili 2:0 već do 28. minuta, uz majstorski vodeći pogodak, međutim nastavak je donio potpuni preokret u režiji milanskog sastava.
Dva gola Inter je već uspio da postigne do poluvremena, za bonacu pred veliki odmor, nakon čega je uslijedio uragan crno-plavih.
Totalna ofanziva donijela je Interu i totalni preokret u 64. minutu kada je, a ko drugi nego Lautaro Martinez, bio u pravo vrijeme na pravom mjestu i panterskom reakcijom desnom nogom spakovao odbitak u mrežu. Bio mu je to drugi gol, poslije izjednačujućeg u 45. minutu.
Argentinac je podigao temepraturu na stadionu do tačke usijanja, slavio je kao oparen pogodak koji je, bilo je to jasno svima na stadionu u tom trenutku, značio i preusmjeravanje utakmice u samo jednom pravcu.
Empoli se nije mogao dići poslije ovakvog nokauta.
Tačku na goleadu stavio je Aleksis Sančez u nadoknadi vremena, za miran finiš i potvrdu pobjede koja se lako može pokazati i kao ključna u totalno neizvjesnoj borbi za titulu.
Milan će u nedjelju igrati svoj meč u Veroni, prenosi Telegraf.