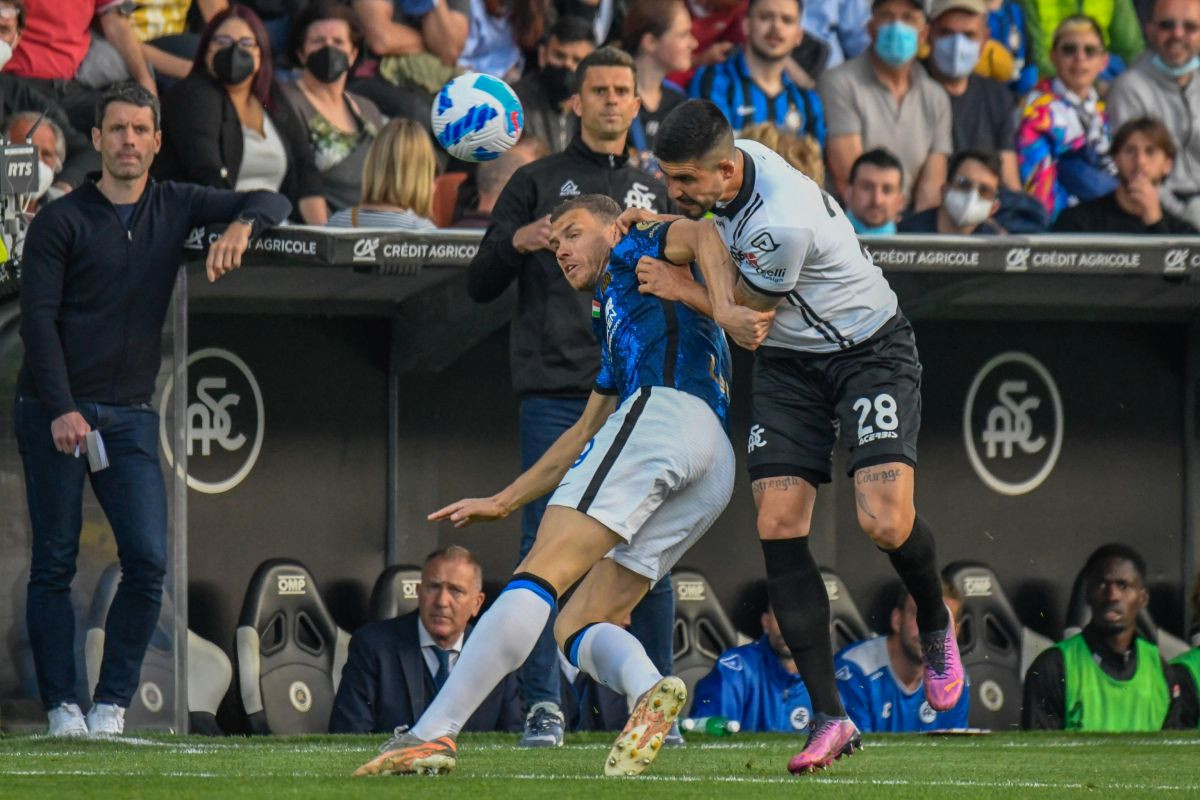 Svaka utakmica kao finale
Inter je na dva boda od gradskog rivala, pa mora da pobijedi sve mečeve, a i to možda ne bude dovoljno. Uzdaju se Nerazzurri u nekiu kiks Milana, ali s tim da ne smije ispustiti nijedan bod do kraja.
Reklama – nastavite čitati ispod oglasa
Naredni meč aktuelni italijanski prvak igra sutra protiv Empolija na Giuseppe Meazzi. Gosti su rasterećeni, ali to može nekada da bude mač s dvije oštrice i trener Simone Inzaghi svakako poziva na oprez. Što se sastava tiče, kao i uvijek, Inzaghi ima određenih dilema.
Sprema novu rotaciju i navodno će sada startati u napadu Lautaro Martinez i Alexis Sanchez, dok će Džeko ostati na klupi, iako je s Lautarom bio starter nedavno u 2:1 pobjedi nad Udineseom.
Reklama – nastavite čitati ispod oglasa
Lautaro ima 17, a Džeko 13 golova i njih dvojica uvjerljivo su najbolji strijelci kluba, ali Inzaghi od početka sezone pravi rotacije kako bi zadržao svježinu u ekipi.
Jedini igrač koji sutra nedostaje je Alessandro Bastoni koji je povrijeđen, a 23-godišnjaka će zamijeniti ili Federico Dimarco ili Danilo D'Ambrosio, što trener Nerazzurra tek treba da odluči.
Inter ima nešto lakši raspored od Milana, pa će nakon Empolija u goste Cagliariju, a zatim dočekuje Sampdoriju. Ne treba zaboraviti da Inter ima odigrati i finale Kupa Italije protiv Juventusa. Milanu slijedi teško gostovanje Veroni, domaći meč s Atalantom i na kraju gostovanje kod Sassuola.
U prilog Rossonerima ide to što se manje – više nijedan od nabrojanih timova neće boriti za veće domete na tabeli, izuzev Atalante koja je u očajnoj formi, ali koja i dalje ima šansi da izbori Evropu.
Reklama – nastavite čitati ispod oglasa