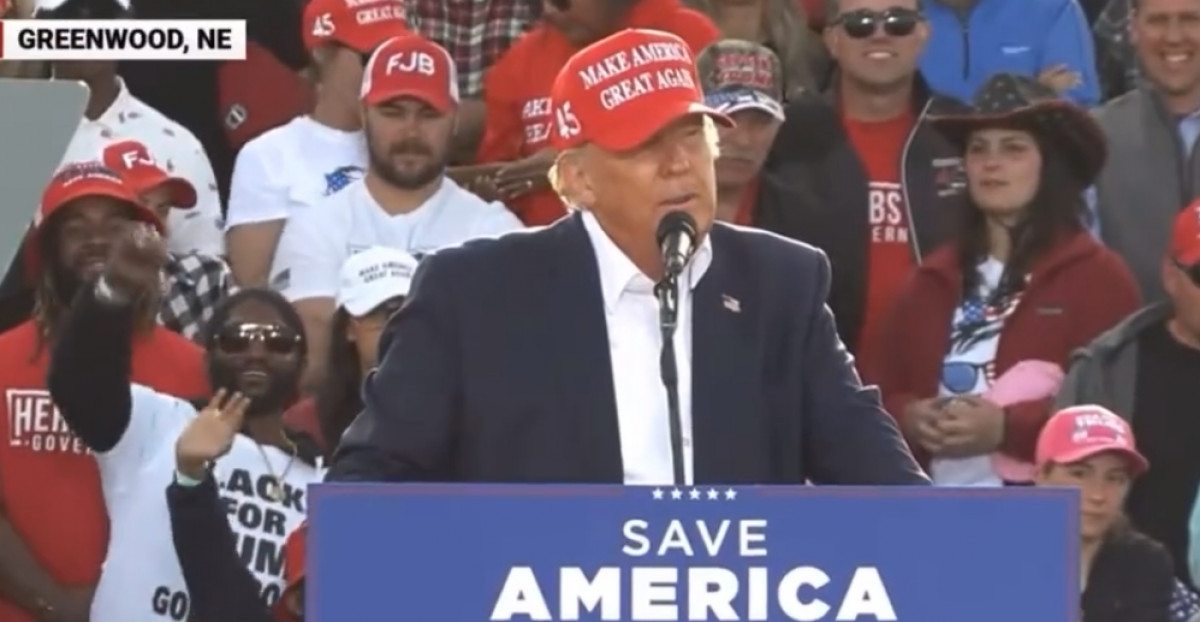 Nekadašnji predsjednik SAD-a
LeBron James u prošlosti je često dolazio u sukob s nekadašnjim američkim predsjednikom Donaldom Trumpom.
Zvijezda Los Angeles Lakersa javno je kritikovala Trumpa tokom četiri godine u Bijeloj kući, a i proslavio je njegov odlazak s vlasti 2020. godine.
Reklama – nastavite čitati ispod oglasa
— LeBron James (@KingJames) November 7, 2020
Kontroverzni Donald Trump nije zaboravio šta je LBJ pisao i govorio prethodnih godina, pa je na jednoj od  tribina koje se održavaju širom Sjedinjenih Američkih Država odlučio da ponovo 'udari' na slavnog košarkaša.
Reklama – nastavite čitati ispod oglasa
"Reći ću ovo LeBronu Jamesu, koga baš i ne volim. Reći ću mu: 'LeBron, jesi li ikad razmišljao da postaneš žena? Jer, ako jesi, volio bih te imati u svom košarkaškom timu", rekao je Trump na tribini u Nebraskoj.
"I'll say this to LeBron James who I don't like very much. I'll say, 'LeBron, did you ever have thoughts about going woman? Because if you did I'd love to have you on my basketball team.'" – President Trump 🇺🇸#TrumpRally pic.twitter.com/05Gy4j1XO7

— Steven Cheung (@CaliforniaPanda) May 1, 2022
James s Lakersima u ovoj sezoni nije blistao i čuveni tim iz Los Angelesa je ostao bez doigravanja i sigurno da je Trump uživao u neuspjehu sjajnog košarkaša.
Njihova verbalna bitka sigurno će biti nastavljena, a vidjet ćemo hoće li Donald Trump ponovo biti kandidat za predsjednika SAD-a 2024. godine.
Reklama – nastavite čitati ispod oglasa