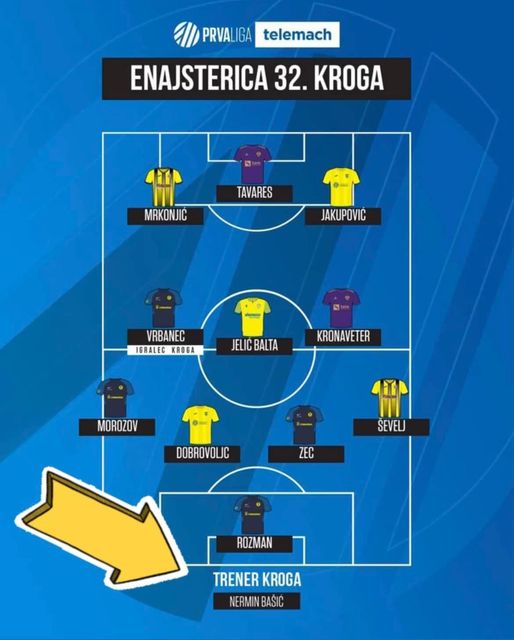 Bosanskohercegovački trener Nermin Bašić radi fantastičan posao u Sloveniji.
Iako je imao težak zadatak ostati sa Radomljem u ligi, već sada se čini da je Radomlje u sigurnoj zoni i da će naredne sezone biti član slovenske elite. Bašić je preporodio Radomlje, a njegov klub je u posljednjoj utakmici sa 3:2 savladao Muru, koja se bori za izlazak na evropsku scenu.
Bašić je tako izabran za trenera kola u Sloveniji i to po peti put u posljednjih 12 utakmica.
U timu kola je i Vicko Ševelj, koji kao posuđen igrač Sarajeva igra u Radomlju kao i Bosanac iz Domžala Arnel Jakupović.
The post Bosanac trenerski hit u Sloveniji! appeared first on Sportske.ba.