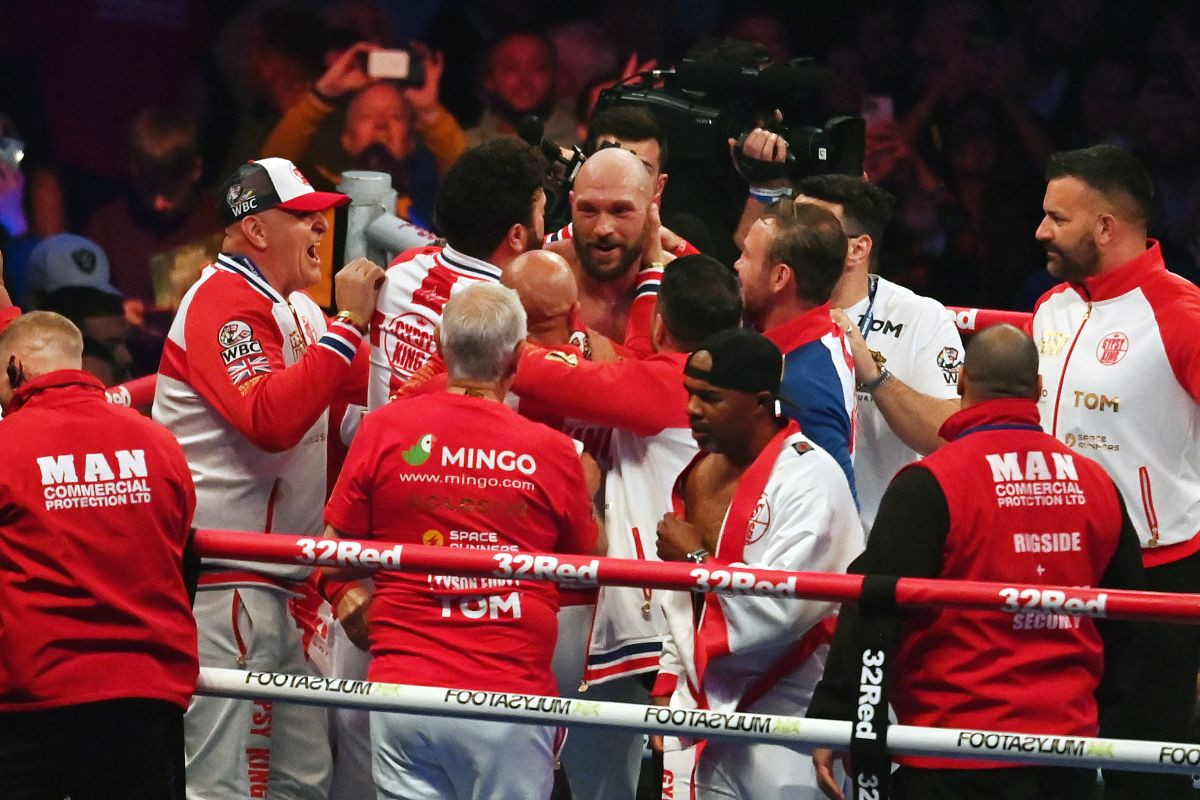 Najavio odlazak u penziju
Tyson Fury večeras je pred 100.000 ljudi na Wembleyju brutalno nokautirao Dilliana Whytea u šestoj rundi.
Čuveni Kralj Cigana tako je odbranio WBC i lineal pojas prvaka svijeta, ali nakon ove borbe saopštio je kako je najvjerovatnije okončao karijeru.
"Mislim da je to to. Ovo je vjerovatno posljednje pojavljivanje Kralja Cigana", rekao je Fury nakon borbe i poručio je da će se sada posvetiti porodici.
TYSON FURY JUST DID THE DANG THING 🤯 #FuryWhyte pic.twitter.com/TzcQhlvO5r

— Top Rank Boxing (@trboxing) April 23, 2022
Bila bi svakako velika šteta da se veliki šampion oprosti u 33. godini, ali on je jasan da će držati svoju riječ i boks bi mogao ostati bez najboljeg teškaša svijeta.
Tyson Fury je neporažen u karijeri. Odradio je 33 borbe i ima učinak od 32. pobjede i jednog neriješenog rezultata.
Ostat će upamćen kao dominantan šampion, ali čovjek koji je prekinuo dugogodišnju vladavinu Vladimira Klička.
Reklama – nastavite čitati ispod oglasa